I have been quietly and steadily populating a Pinterest account that I began a couple of weeks ago. Addictive doesn't even begin to cover the effect of Pinterest. Pinning stuff is such an easy way of creating giant inspiration lists. My poor Tumblr has been a little neglected because of it.

The fun with Pinterest is that it requires so little work to keep it going that even the laziest social networker can have a well populated account. It's also a great for indulging in little obsessions that don't necessarily lend themselves to being covered fully on the blog. One such obsession I have is with nails. I think I love beautifully presented nails because anything I do with my own is a waste of time since ballet class ensures nice nails get trashed. Pulling on pointe shoes, sewing ribbons or darning the box of your shoes, all serve as great ways to wreck nails. But it doesn't stop me looking at all the lovely nail art there is out there.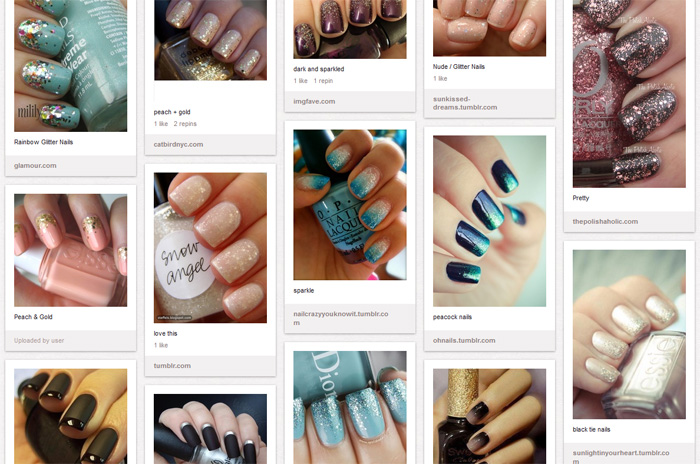 Having said all that, the only kind of nailpolish that can stand the battering of class is glitter nailpolish. You need a bomb to remove that stuff! After pinning some wonderful glittered nails onto my pinboard, I set about trying a little bit of glitter art myself. I decided to give glitter ombre a go. This is such an easy look to achieve.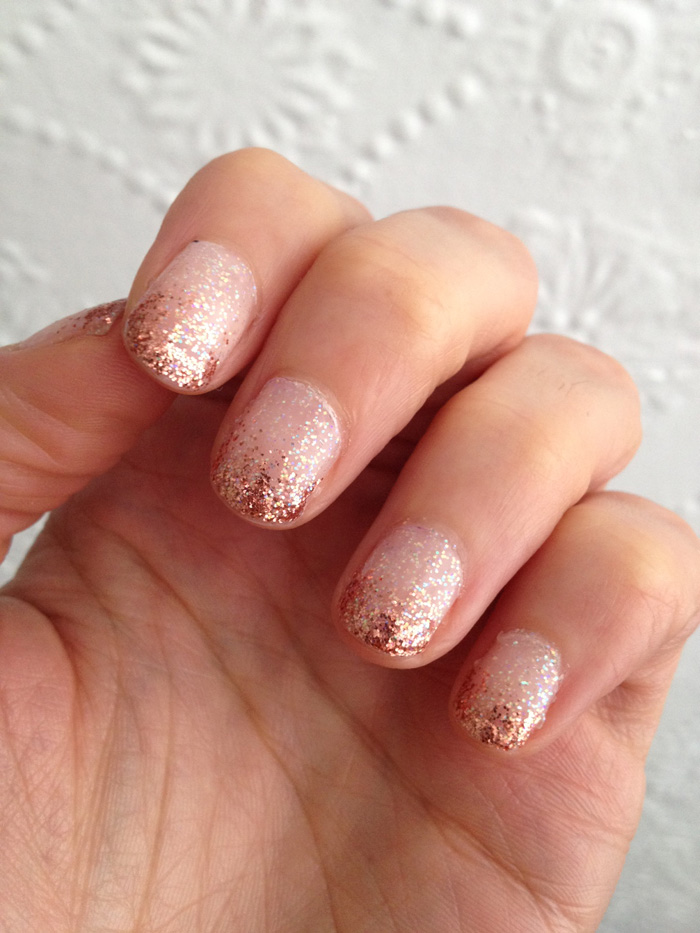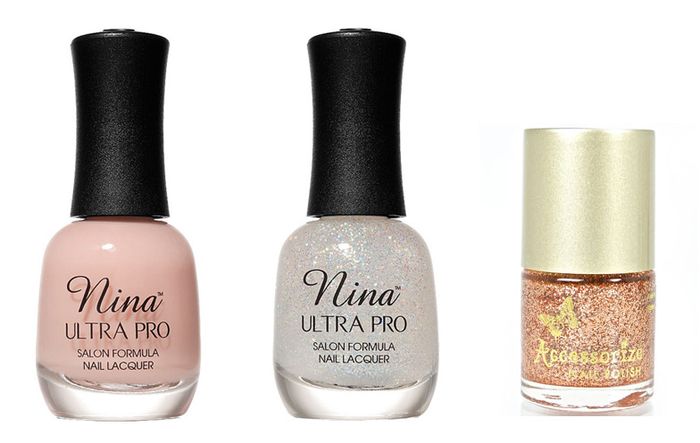 I started with Nina Pro Ultra in French Pink as my base. Then I used a wash of Nina Pro Ultra in Opal Elegance on top. Next step was to dab some Accessorize Copper from almost half way up to the end of my nails. Once that dried, I added a thicker layer of the copper to the ends, where you'd do a French tip. When all that was dry, I added a final coat of the Opal glitter to finish off the ombre effect. It's so, so easy to do and looks really effective. I also did a version with a lilac base rather than peach, which worked equally well.
Queen Michelle