Finally, finally, my next JNXKOS garment has arrived and it's a COAT! This is first real luxury piece I've designed for the label.
I designed this many months ago, back when the sun was still shining...ish. In essence, this represents my ideal coat. Everything I love in one creation. For this reason, it's really a hybrid coat, two rather distinct styles colliding into one, black mass - the biker jacket and the blanket/waterfall cardigan. In my closet I have both and I often wear a biker jacket over a blanket cardigan, well this is basically that outfit but in one single garment - the best bits of a biker jacket and the functionality of a bum covering waterfall cardie in one. In addition, I wanted to create a silhouette which would be flattering on women, and men, of all shapes and sizes, hence the 'A' line shape of the biker jacket section. 
It also follows on the aesthetics of the sweatshirt, with contrasting sleeves. An aesthetic you will see run throughout many of the garments I've designed for this collaboration.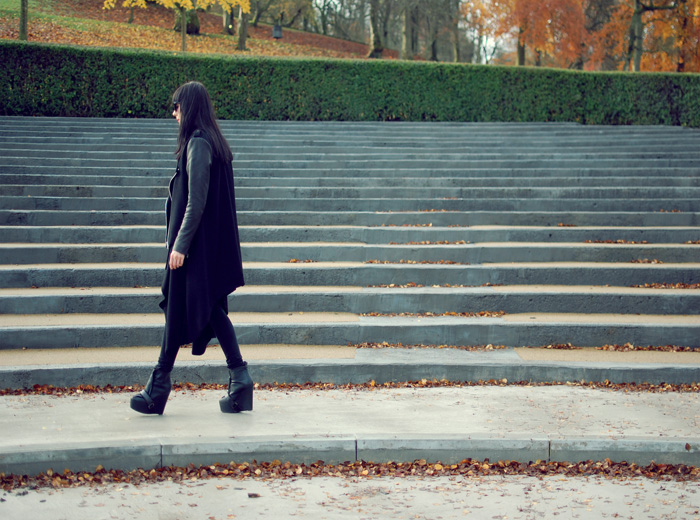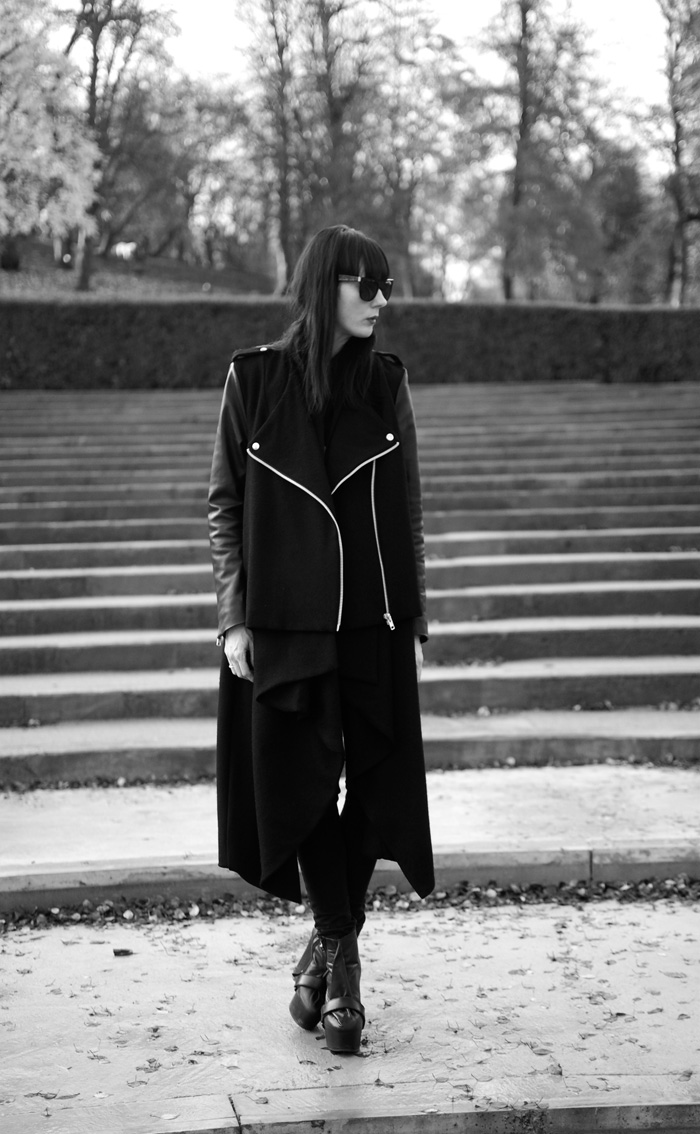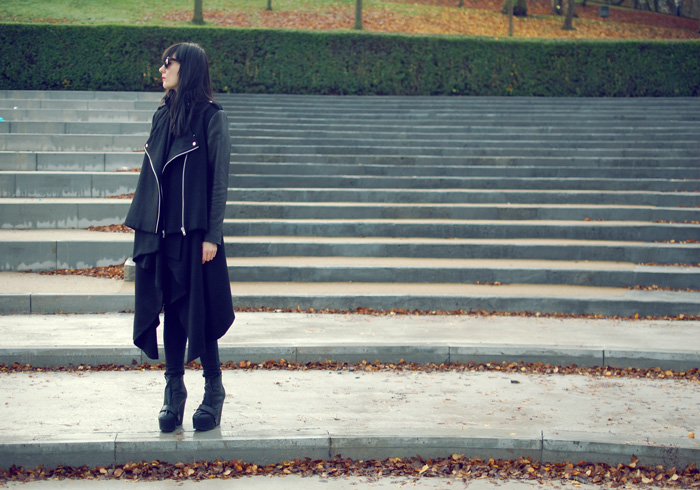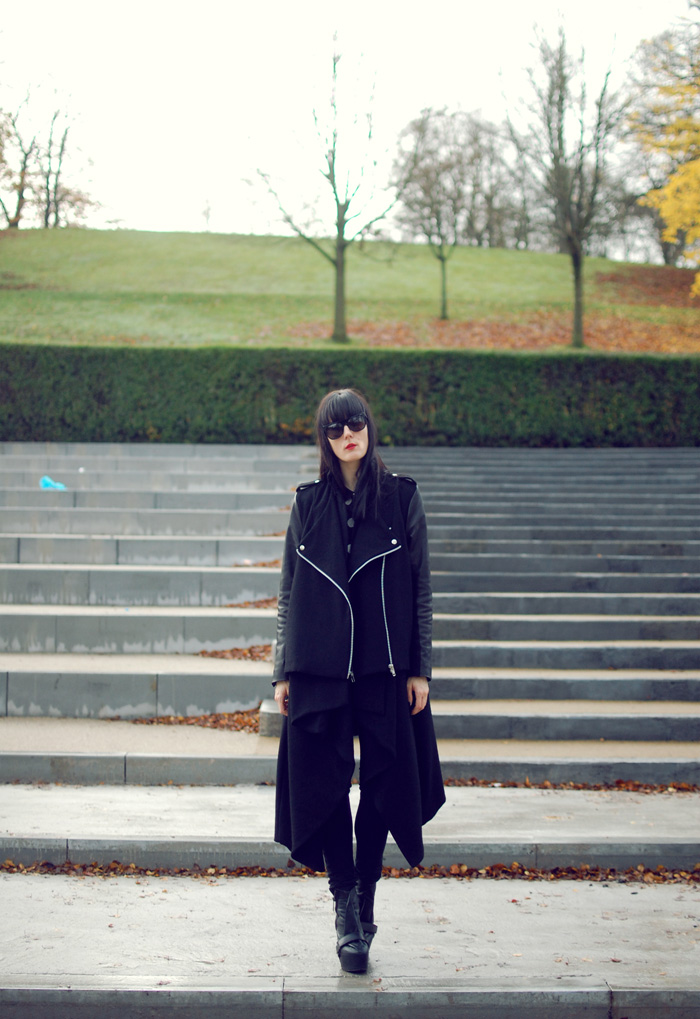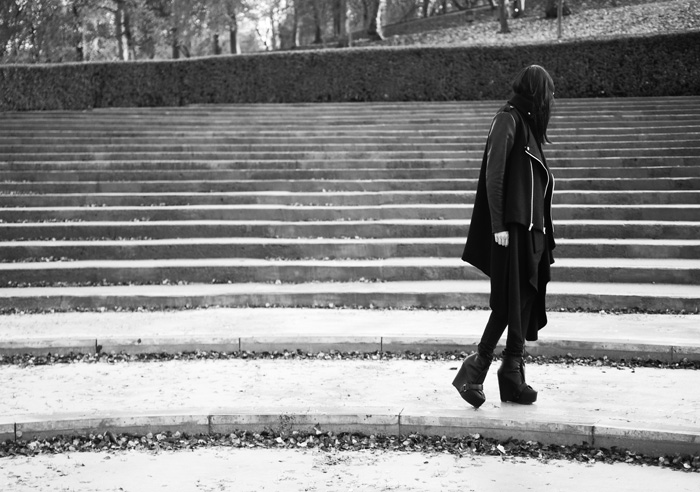 The body of coat is made of luxurious tweed, woven by the renowned weaver Anthony Haines in Selkirk. The arms are made of leather, sourced from a tannery right here in Glasgow. Everything about this piece is Scottish through and through.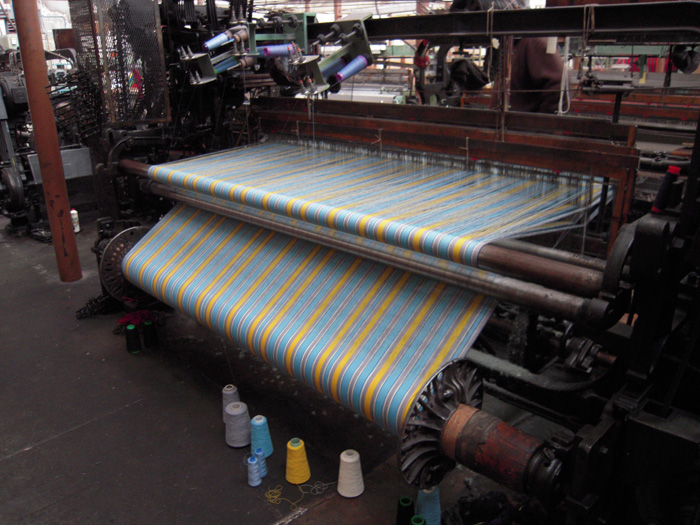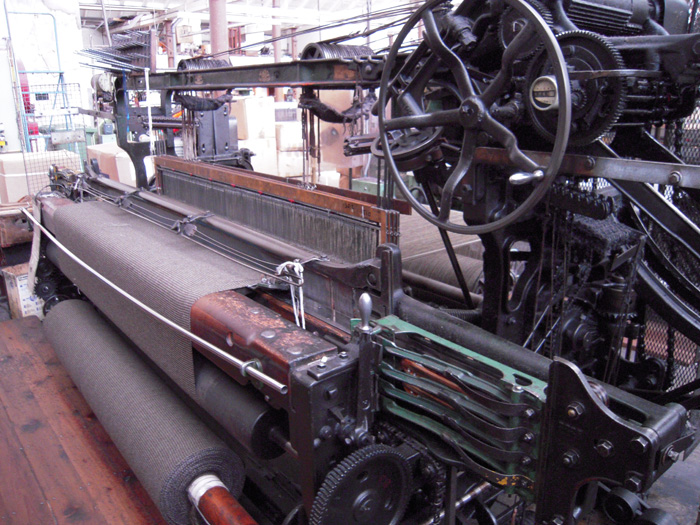 The mill which wove the tweed. Image courtesy of James Kippen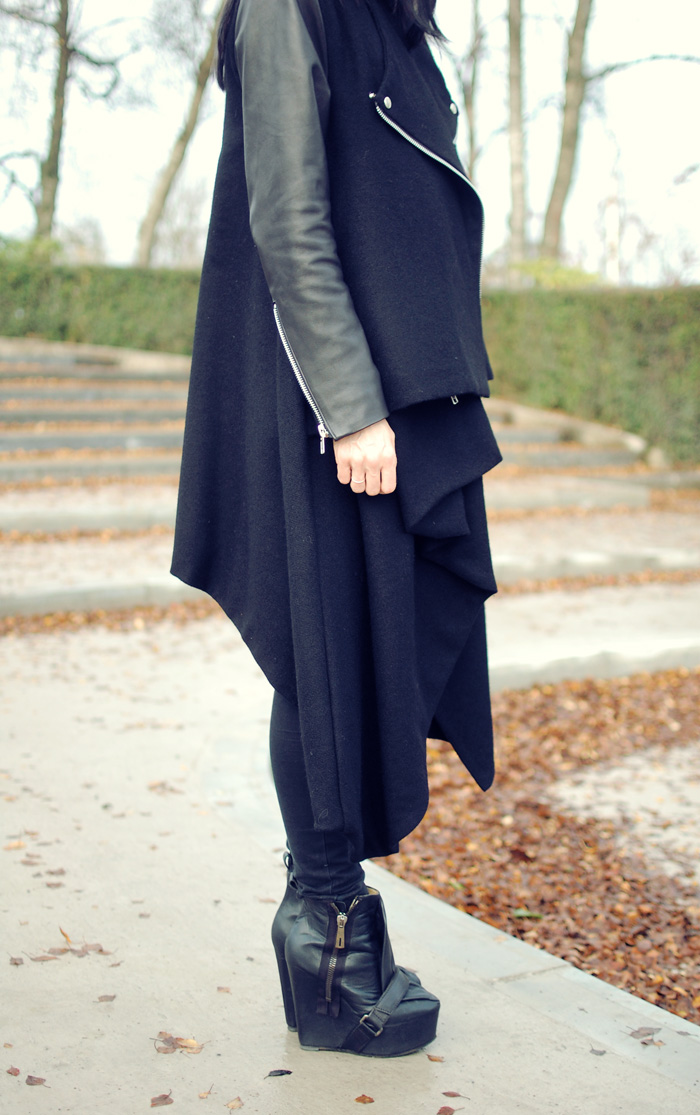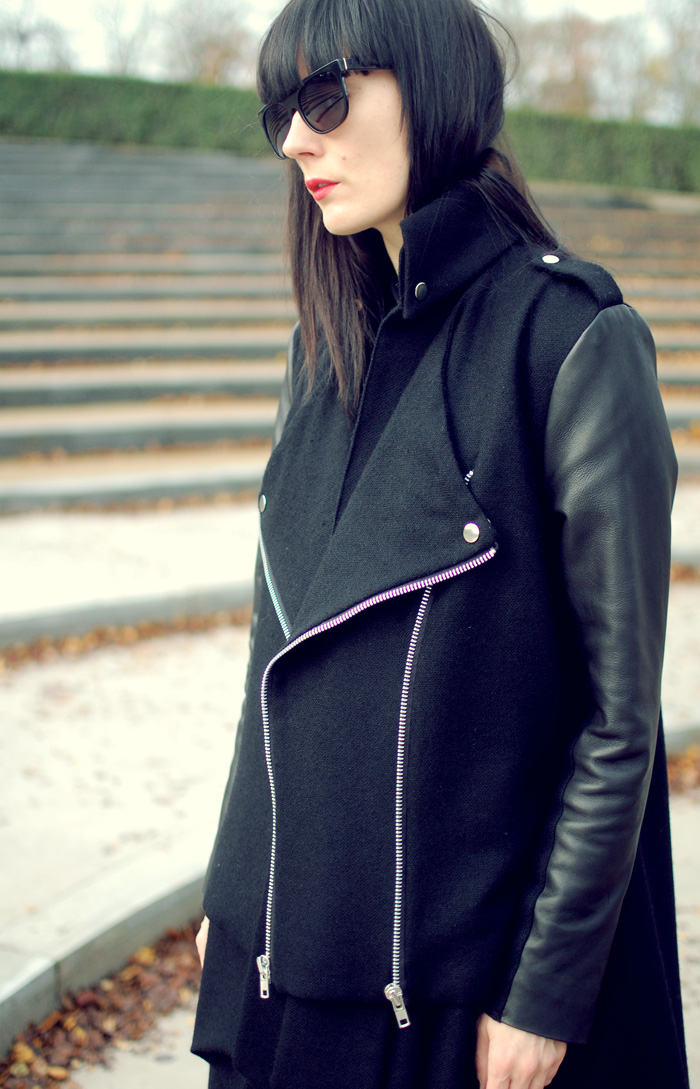 To make my vision real, I worked with a talented graduate designer called Diane Keenan, who took my drawings and turned them into actual patterns and before they were sent off to the factory to create the coat. I'm exceptionally pernickity about details, as I'm sure Diane will attest too, but when I saw the toiles I was so excited. She has made it exactly as it appeared in my head.
It would have been the easy option to simply design a long line biker jacket - just extend that hem to bum covering lengths - but I'm never one to take the easy route. A draped biker jacket is what I wanted and it's exactly what I got.
Much of what you see is illusion though - whilst it looks all hapazardly draped, the magic really happens on the inside. The inside coat is actually very structured, utilising clever panels and pleats to create the drape effect.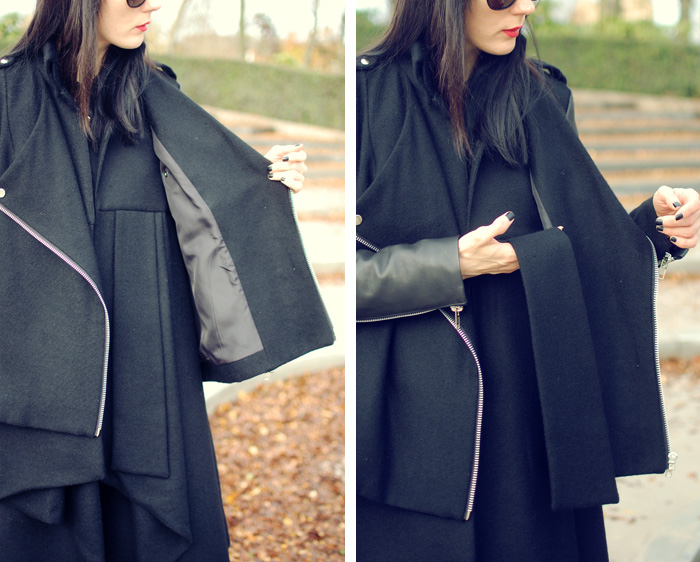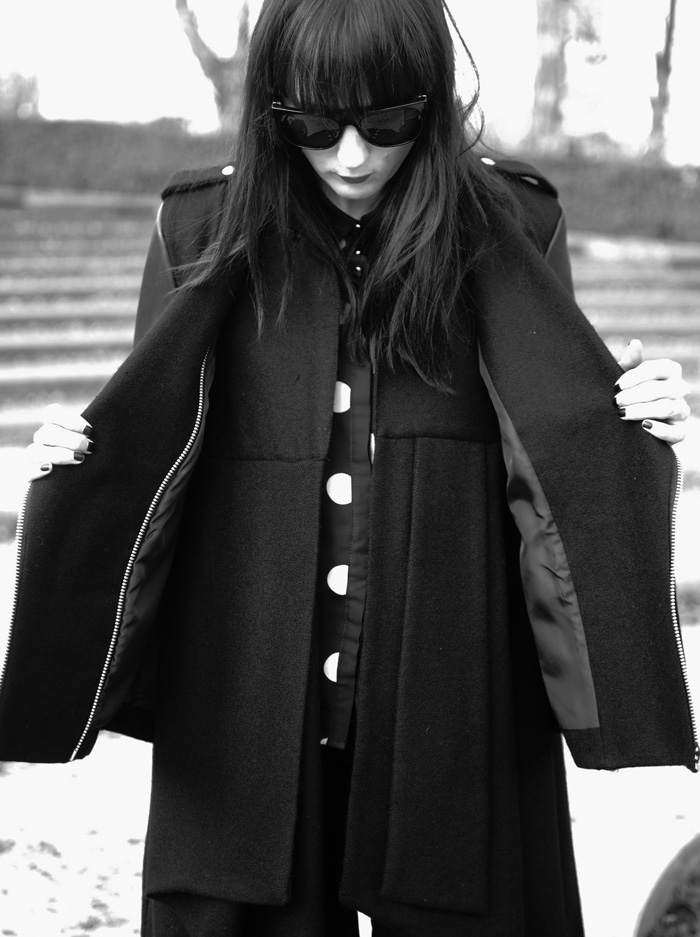 This coat has taken many, many months to come to fruition. It's a complicated piece and no corners were cut, so time had to be taken to make sure it was perfect.
It's an absolute delight to wear. I am so pleased with it. For me, it's a classic design that will fit my wardrobe and style for many years to come.
We will also be doing this coat in tartan Harris tweed and waxed cotton over the coming months.
It's available made to order here.
Queen Michelle