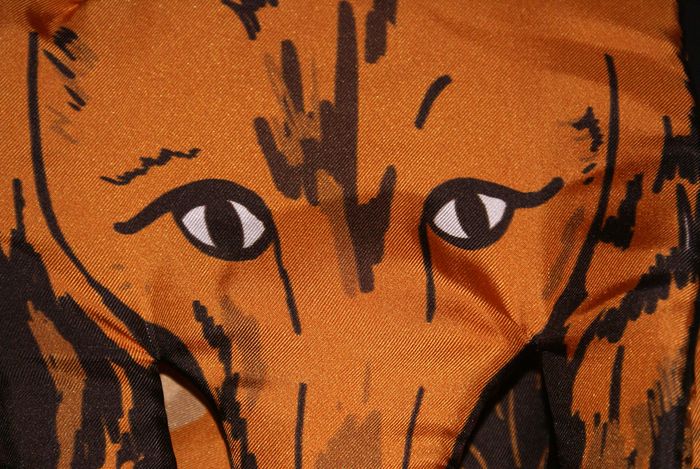 It's a dangerous old world out there.
So when someone wants to give you advice about how to keep yourself safe, it's always best to listen.
At a birthday party recently, Our Frances was taken aside by a very earnest and concerned  lady called Amy.
Amy is 5.
"I want to tell you something, it will help keep you safe. It's about foxes. Have you ever seen foxes in your garden ?"
Frances confirmed that yes, she had seen foxes in the garden.
Amy looked concerned and proceeded to give her this very important advice
"If you see a fox in your garden run inside and lock the door. But if you can't get into your house, get into your car and lock the door
But don't ever, ever look a daddy fox in the eye..."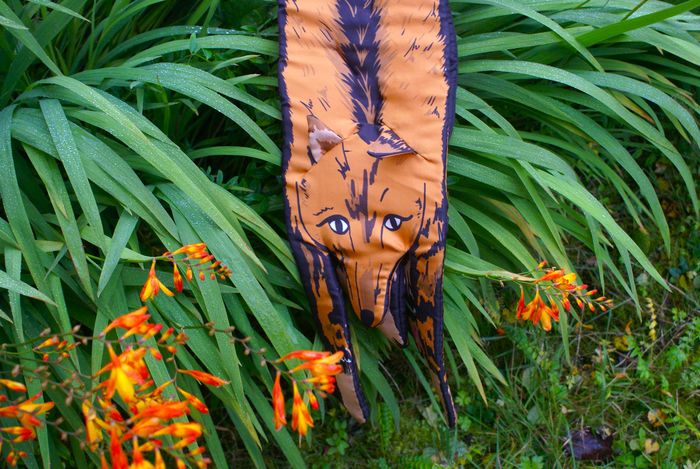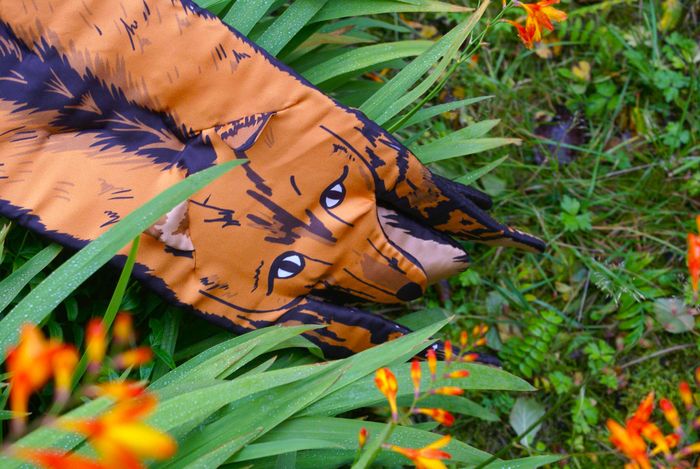 Frances nodded and then asked Amy -
"What about a mummy fox, Can I look them in the eye?"
 Amy smiled and nodded -"Yes, Mummy foxes won't hurt you."
Understandably confused Frances then asked -
"But how can I tell the difference between a mummy fox and a daddy fox?"
 Amy looked perplexed at at the depth of her ignorance and lack of fox knowledge and told her -
"Oh that's easy, Mummy foxes wear blue eye shadow..."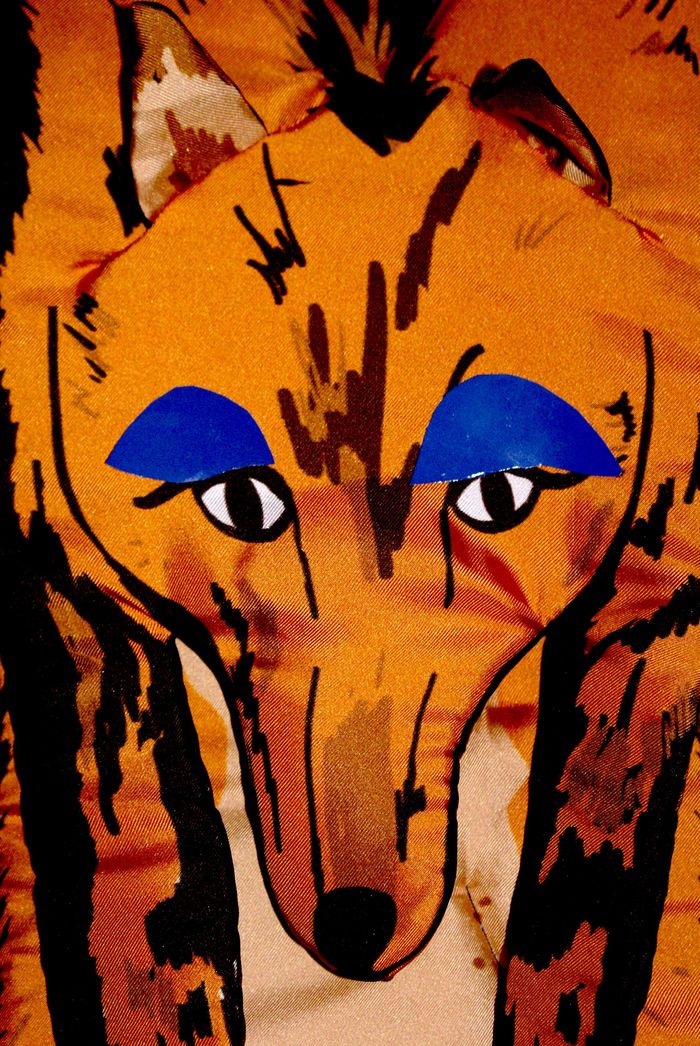 So let's all be careful out there people and remember Amy's advice.
 Luckily for me however, I am in no danger from my own fox.
He was made and tamed by the lovely and talented Cleo and Chris over at Cleo Ferin Mercury.
We're big fans of CFM here at the Kingdom, writing about their debut collection in 2010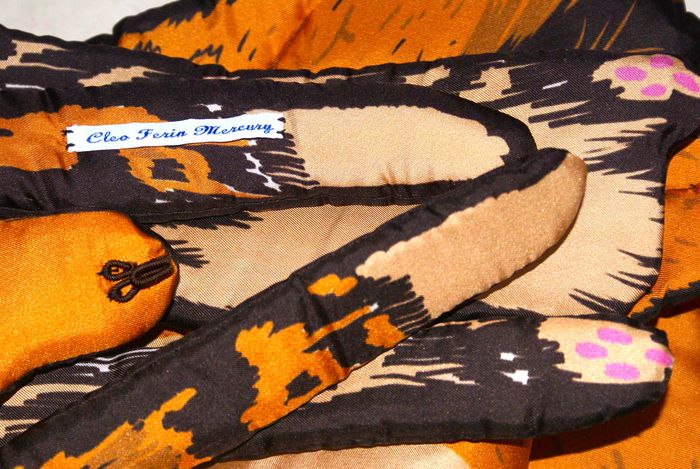 They have just launched their charming new website featuring all of their collections,  including these  padded silk scarves which come in three varieties.
You can wrap up warm with The Red Fox, the Dalmatian, or even the Cheetah! Printed and hand finished in England, they cost £125. 
The site seemed to be running quite slow on my machine but I'm blaming Orange and my garbage wi-fi for that.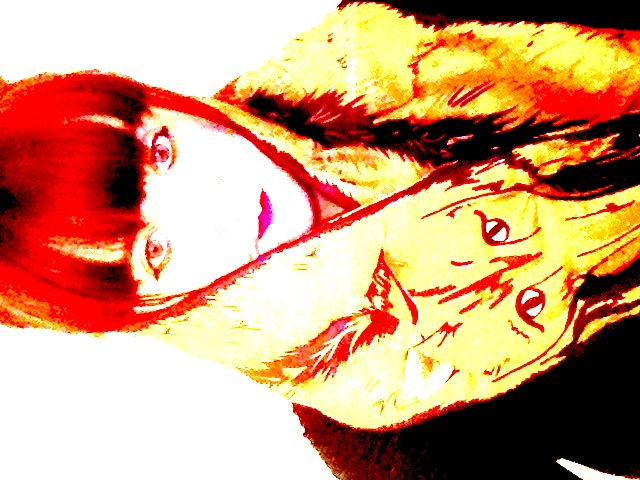 My Daddy Fox and I are very happy together and are ready for the long winter ahead.
But I'm not taking any chances, so I'm going to be careful and not look him in the eye...
Queen Marie
x