I'd look pretty pissed off too, if anyone tried to dress me in a get up like this and tried to call it "fashion"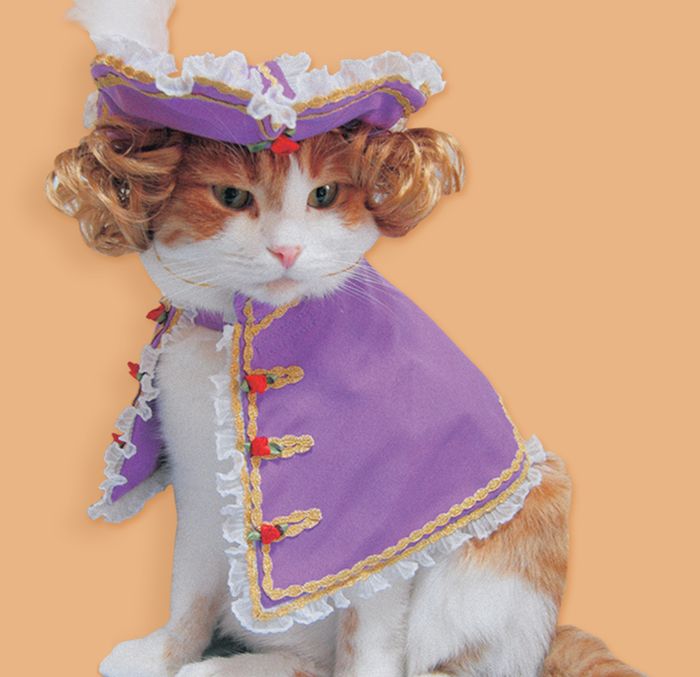 The book Fashion Cats shows the designs of Japan's number one feline couture tailor Takako Iwasa who runs one of the most famous cat boutiques in the world.  Her web store - Cat Prin: The Tailor of a Cat, sells cat outfits with names like "Frog Transformation Set," "Young Lady Blouse," and "Shawl of a Rabbit."
It is one bizarre book,  packed with lacy shawls, smart collars, frog hats and the silliest costumes worn by her Scottish Fold cats Prin and Kotaro.
Although I must confess, that I had no idea what a Scottish Fold cat was. I had to google it!!!!
But this is no piss take, Takako takes it all deadly seriously.
Obviously most cats wouldn't let you dress them up in a month of Sundays but she explains -
"That's why I separate my products into three types: advanced level, mid-level, and beginners. The beginner products are mostly items that you place around the neck. I use Velcro for most of the clothes so that they're easy to fasten. I recommend these for cats who can wear collars. Mid-level products are clothes that have long bits hanging from the neck. Cats seem to really hate this. A lot of cats can't wear the sailor-style school uniform because of the hanging gold bit in the front. Hats and capes are the advanced products. We also have a "natural" level for cats who can't wear anything, which basically means, "You don't have to wear anything, just browse through the site and enjoy the photos!"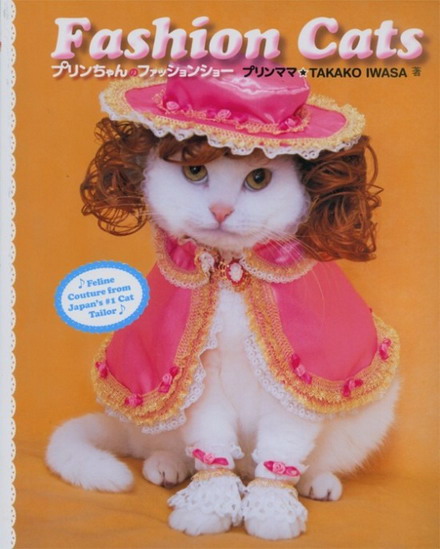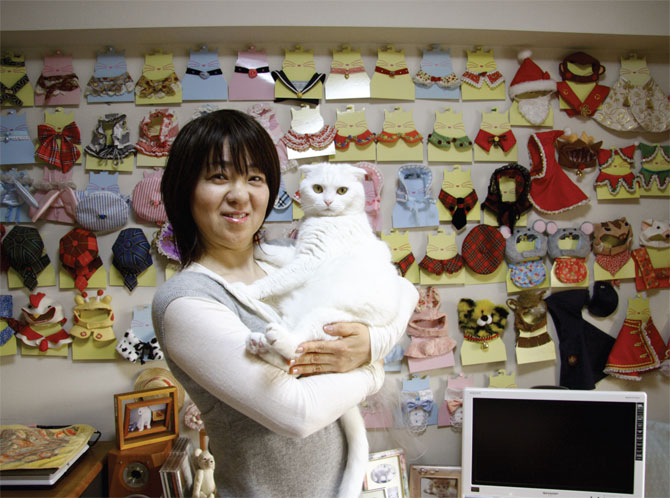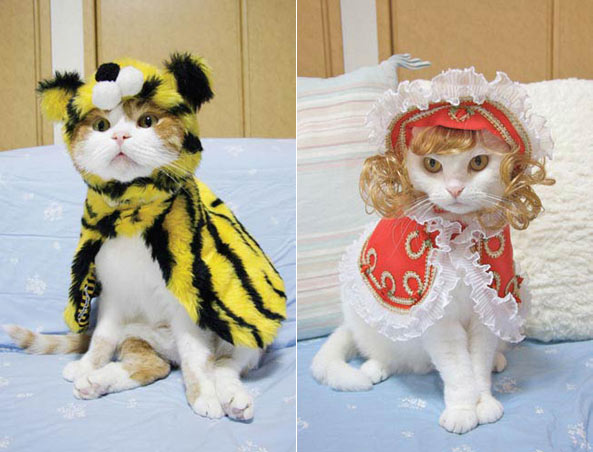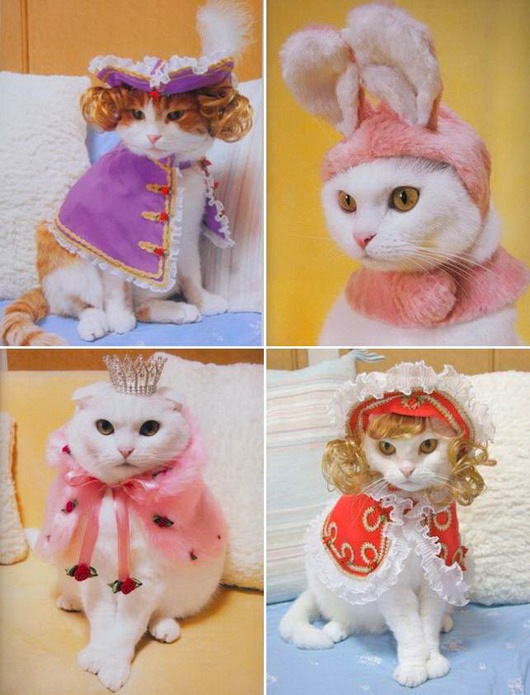 You can get your paws on a copy of Fashion Cats in the Urban Outfitters sale now for just a fiver !!!!
Queen Marie