Mirror Mirror on the wall
Who is the dullest film of them all?
You are,  You are...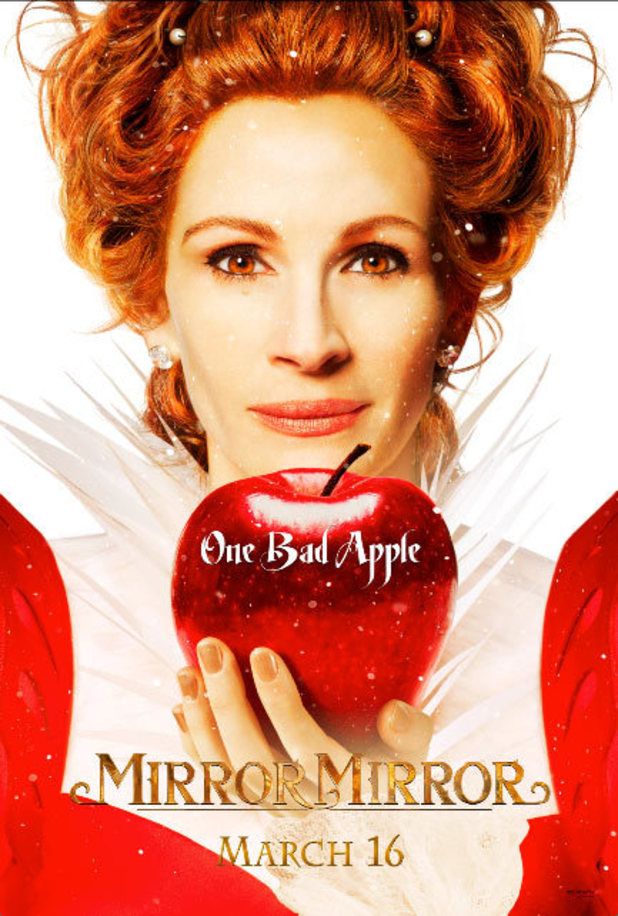 So I finally got round to watching Mirror Mirror last night.
I wish I hadn't bothered.
 Julia Roberts stars as the Evil Queen who ruthlessly rules her captured Kingdom, while Snow White has to try to reclaim her birthright and the love of her Prince with the help of seven outlaw dwarves.
The movie is brought to you by the letter F.
F for Fairytale. F for Feeble.
It is meant to be a comedic retelling of the traditional story. But sadly it is far from funny. It's neither fish nor fowl. It tries to be knowing and dry but falls way short of that.
The best thing to do is just sit back and enjoy the breathtaking and surreal costumes designed by the late Oscar-winning designer Eiko Ishioka. 
The size and scale of the gowns alone is staggering: The Evil Queen and Snow White's gowns measure 5'8" to 6' in circumference, were handmade from 25-35 yards of fabric, with huge wire cages and corsets underneath. The Queen's piece de resistance wedding gown weighed a toppling 60 lbs and was 8 ft in diameter. Yikes!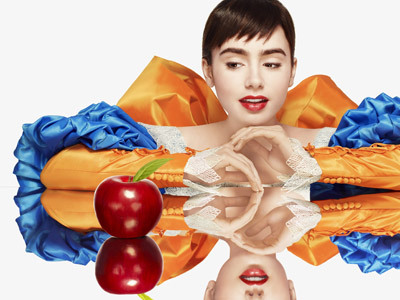 It's a sad day for story telling, when rather than encouraging you to go and watch the film, instead  I encourage you to go and have  play with the app -Dress up Snow  which was specially developed for the film.
The app has several vignettes and users can change Snow's gowns, accessories, hairstyles, (add a tiara or a crown) give her a candle, butterfly, goblet, bluebird, sword, crown, to hold. You can even give Snow a change of scenery: from various rooms in the castle to the grand ball to the birch forest and palace grounds.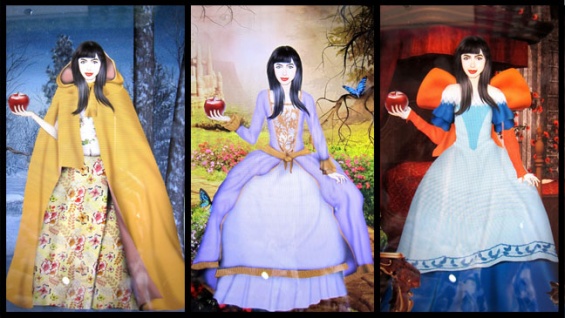 Although I can't help but think, that the app  doesn't look so much like Lily Collins,more like Krysten Ritter!
Queen Marie