It  dawned on me through the week, that it won't be long until younger generations have no idea what a public phone box is!
They will be unable to comprehend a time before mobile phones. A time when if you wanted to make a call in private or in secret, you had to sneak out to the cold public call box at the end of the road. Brrrrrr.
In the United Kingdom our red telephone boxes are iconic even if they are no longer found on every street corner. 
Designed to shelter the caller from the British elements, these sturdy boxes of cast iron and glass could not be any more different from call boxes found in warmer climes.
Introduced at the start of the 1970's, Brazilians will have grown up with this design below.
It looks ludicrously flimsy to us. But in a land of samba and sunshine it doubtless suits the purpose very well.
So I was enchanted to look at this project 
100 phone booths decorated by 100 artisits on the streets of Sao Paulo.
As always I seem to be a litttle out of step.
The ones I like the least have received the most votes,  i.e. the gruesome brain.
While the ones that charm me the most like the Geisha design at the bottom of the post, don't seem to be resonating with Brazilians at all!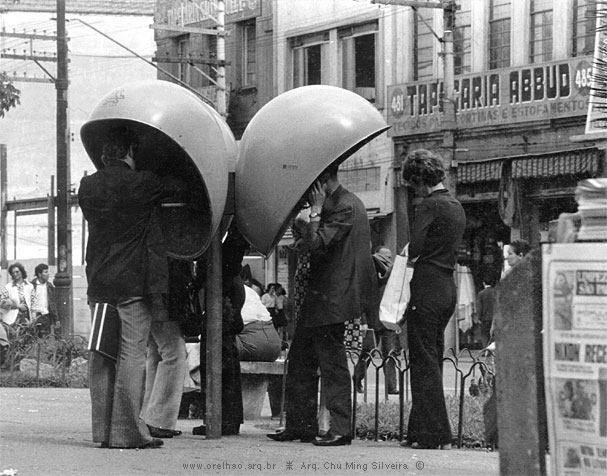 They are like gloriously painted little eggs.
Perfect for a friday afternoon browse.
Go make yourself a cup of tea and pick your favourite...
Queen Marie