At the weekend I  created yet another incredibly easy, stud based DIY. 
Using studs is really one the simplest, most effective ways to add a bit of an edge to an outfit, and all the better when you can actually create accessories with studs which can transfer from one outfit to another.
This time, I decided to make a studded headband. There are lots of these in the shops, but I can never find one with large spike studs so I set about making one myself. It took about 20 minutes in total to make. It's even easier than the studded collar.
You will need:
7 screw back large spike studs
2 small screw back spike studs
A rubber headband. I used a clear one but black would look great too
A hole punch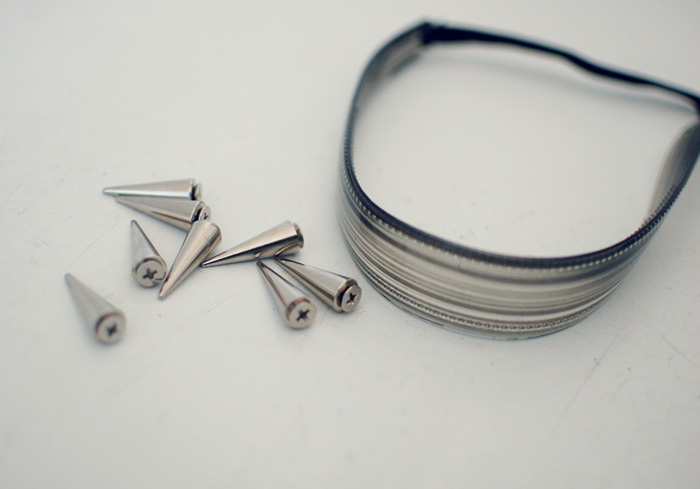 You need to use screw back studs because the prong versions will only end up pulling your hair out, plus the screw backs make the headband much sturdier. It's also easier to punch holes in and force through the screws. A plastic headband would really need to be drilled and might fracture in the process.
Step 01
Mark  9 holes in the headband, one inch apart. Start at the apex of the band and work your way out to the sides. Using a holepunch, carefully make holes where you've placed your points.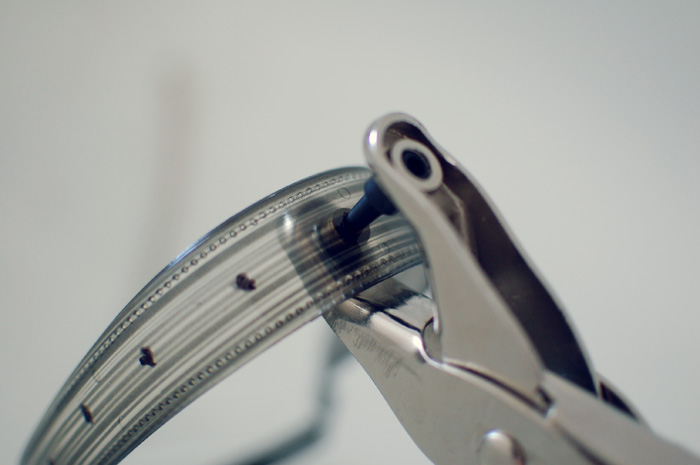 Step 2
Once you're happy with all your holes, start putting in your studs.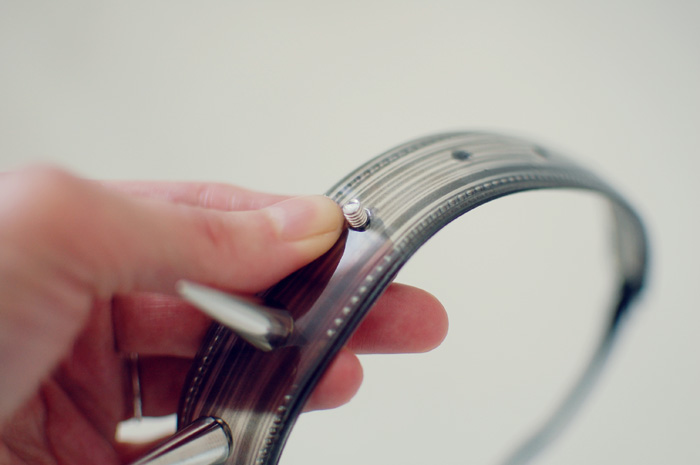 Step 03
You're done! I use the small studs to finish off the ends of the headband.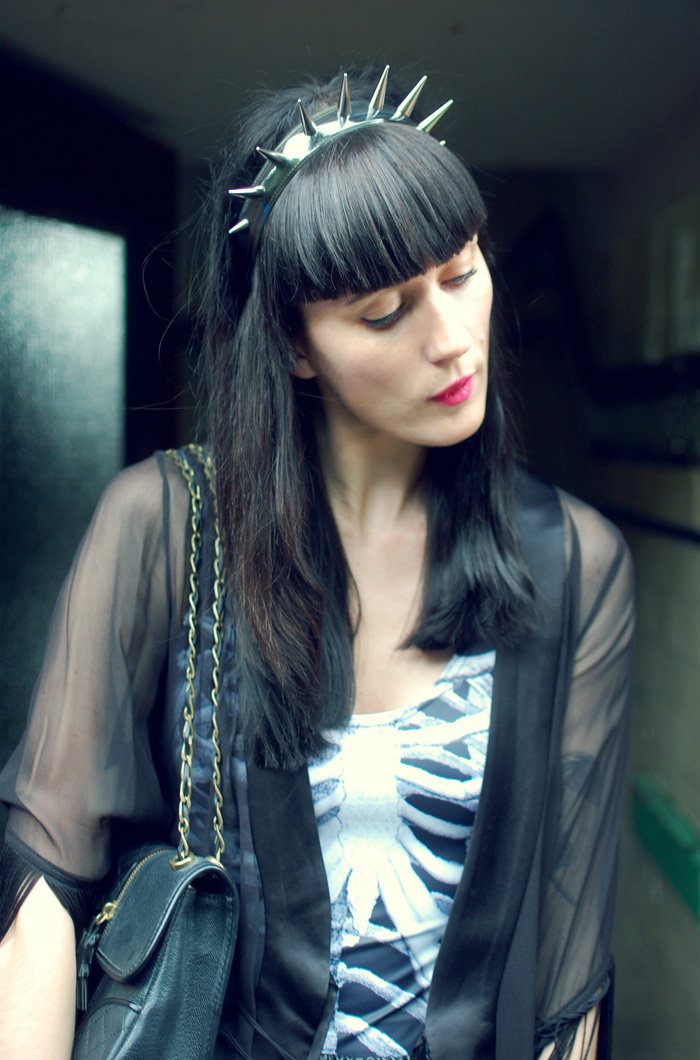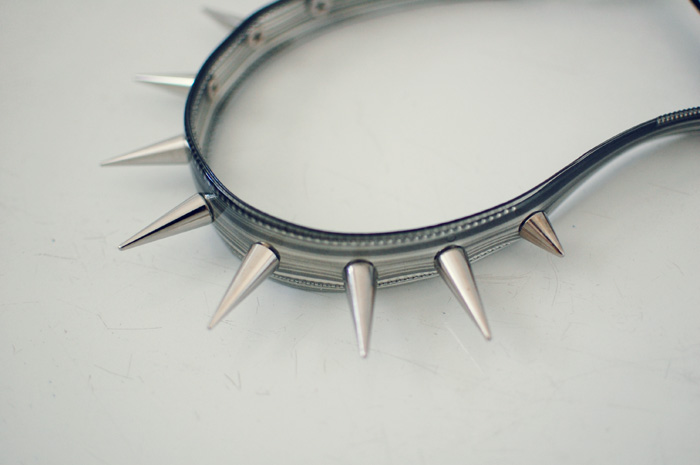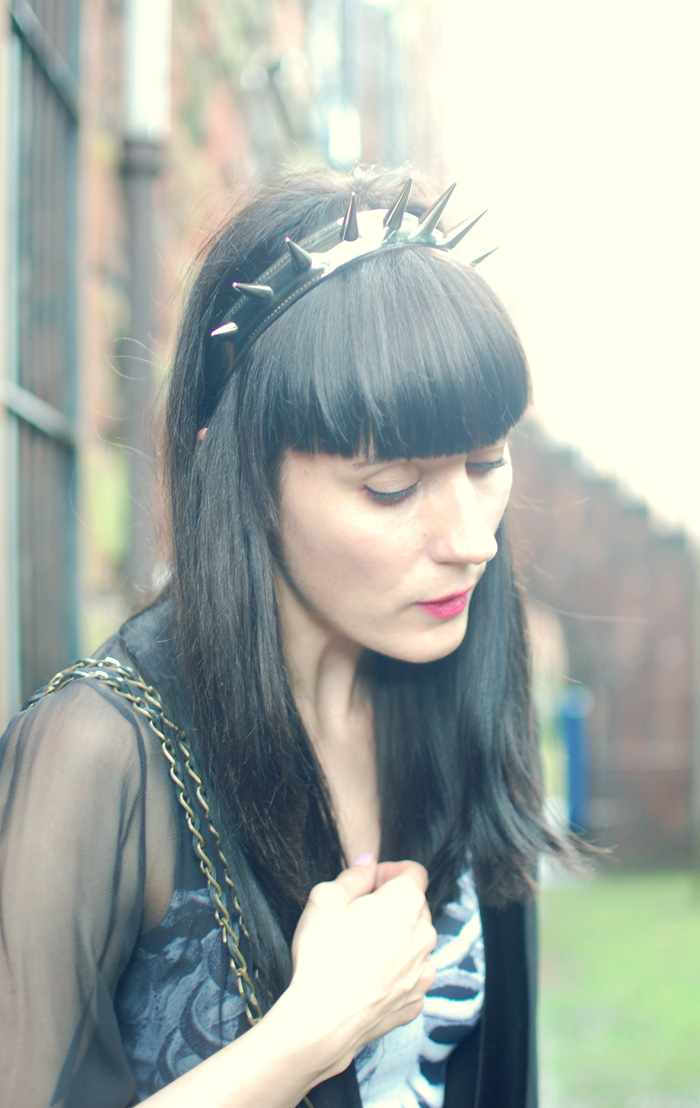 The easiest DIY you'll ever make!
Queen Michelle