I've finally accepted that having nicely painted toenails is a waste of time when you ballet dance - the second those pointe shoes go on, the nailpolish is gone. One pointe class can decimate even the hardiest pedicures. So my toenails are left bare and boring. All the focus is now on my fingernails, hence the recent, albeit unsuccessful, Minx manicure.
When I paint my nails I look to lots of places for colour inspiration, but for the past while I've been looking to shoes. Namely, the glitter Miu Miu shoes I've written and obsessed about.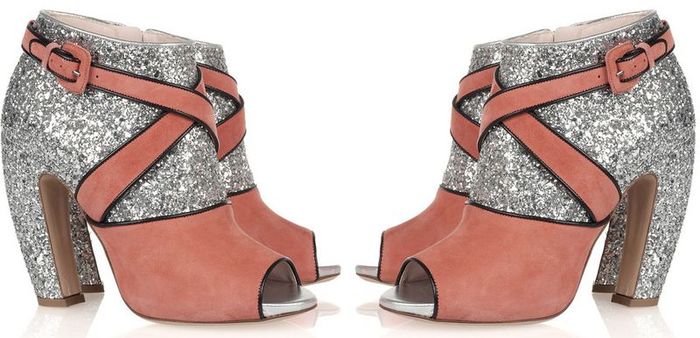 The combination of colour and glitter lends itself perfectly to nails. Normally, I find glitter nailpolish a pain in the ass because it's so hard to get off, since you need to put on lots to get a decent covering of glitter, so I took my cue from the shoes and only used some glitter and kept the rest of my nails peach. It's ideal because I find the glitter nail last a long time, and I simply redo the coloured nails a new shade each time so it never feels boring.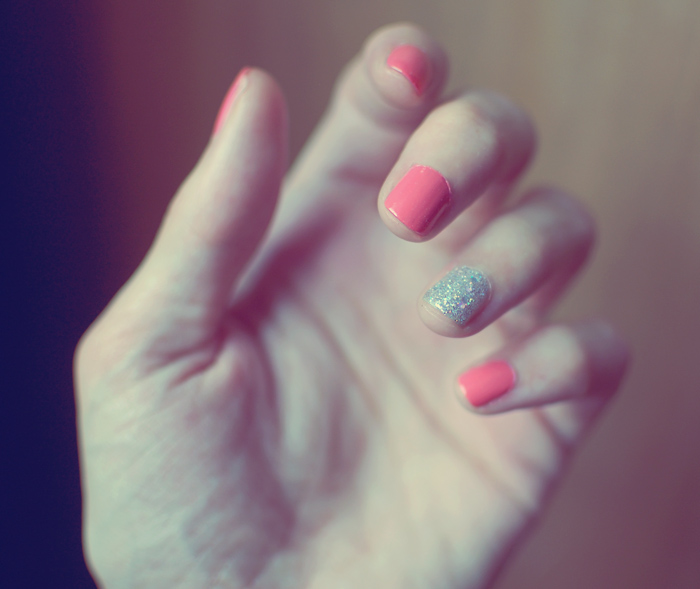 It's the easiest, and cheapest, way to make an interesting manicure at home. Of course, you don't need to use glitter, you can use a different colour of polish or, as I've also done before, a single silver foil or patterned nail.
A more ornate and fancy version I found on Tumblr, where one nail is actually jewelled. This is just gorgeous.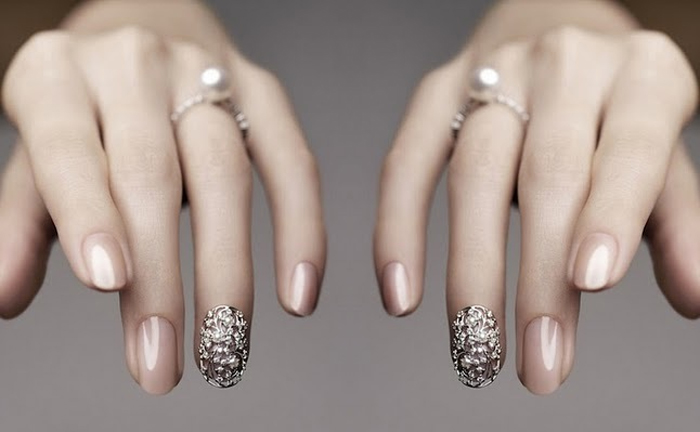 So my toenails may be long neglected, but my hands are always shiny.
Queen Michelle