I have to say, there's been tumbleweed blowing through the DIY section of this blog for some time now. Lack of time and lack of inspiration have combined to make it a neglected and lonely category.
When the lovely Brandon Frein of online store TwentyThirtyForty, and newly launched site Kit This, asked me to create a DIY collar for her site, it was exactly what I needed to give me a kick up the backside and get DIYing again. This idea has been on the backburner for many months now, but I had to wait and get my ballet exam out of the way first. Well, now I have I finally created her collar.

Unless you've had your head in a hole for the past while, you'll know that collars are quite a big trend at the moment and one I'm happy to be on board with because I love them. Not surprisingly, for my DIY, I created a studded version in a few easy steps. This is an incredibly simple and quick DIY and looks pretty amazing when it's finished.

1: Ingredients
A plain shirt, single studs and scissors. 

I used a mans shirt, which I bought for £5 in Primark. Men's shirts are best for this kind of project since the collars are usually either starched or reinforced with plastic, which means the collar doesn't collapse under the weight of the studs. I used screw back studs, which looks neater at the back and won't pull whatever you are wearing.
You first must detach the collar from the shirt. Carefully unpick all the stitching along the neckline until the collar comes away from the main body of the shirt. Sew up the edges again so you now have a nice, neat stand alone collar.
Mark on your collar the pattern you want the studs to form. I used 10 studs for each side in a triangle formation. When you are happy with the pattern, use either a scalpel or hole punch to make little holes for the studs to go through, and then start studding.
Carefully push the studs into all the holes you've made.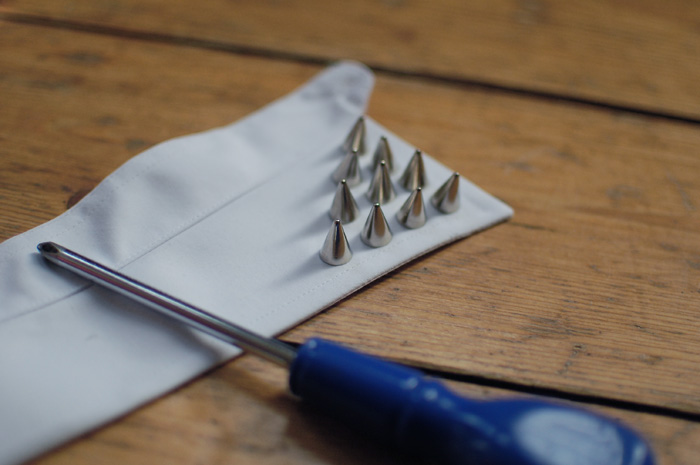 5: Wear and enjoy!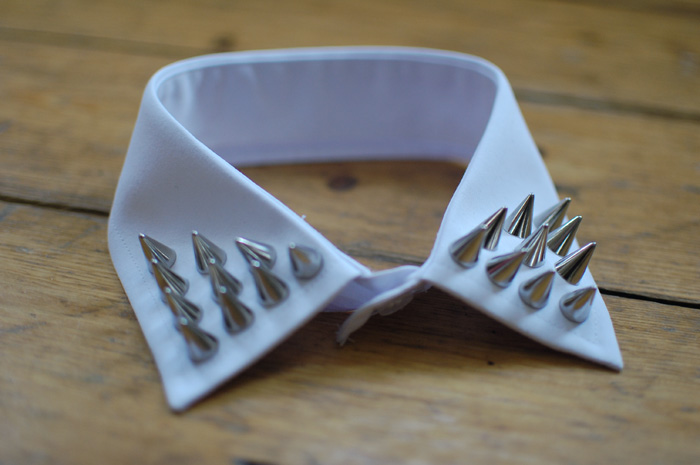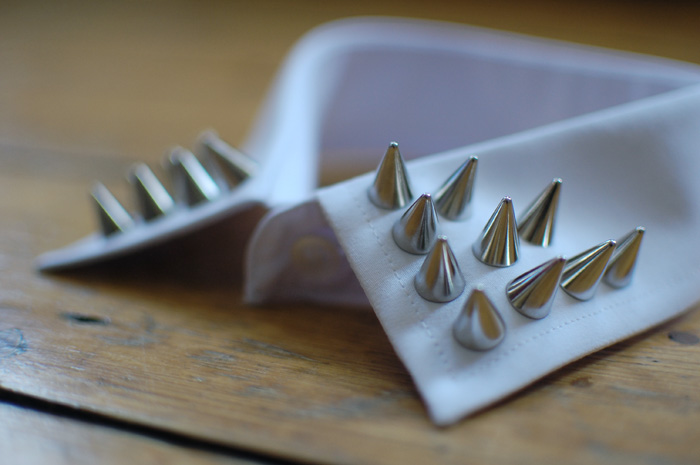 The foundation of this DIY is the same regardless of what you use to decorate your collar. Pearls and rhinestones would be a softer alternative, or why not try dipping the collar ends in black paint? All easy and very effective ways to decorate your collar.
I've been wearing mines lots to liven up my grey sweatshirt and plain t-shirts. It truly goes with everything.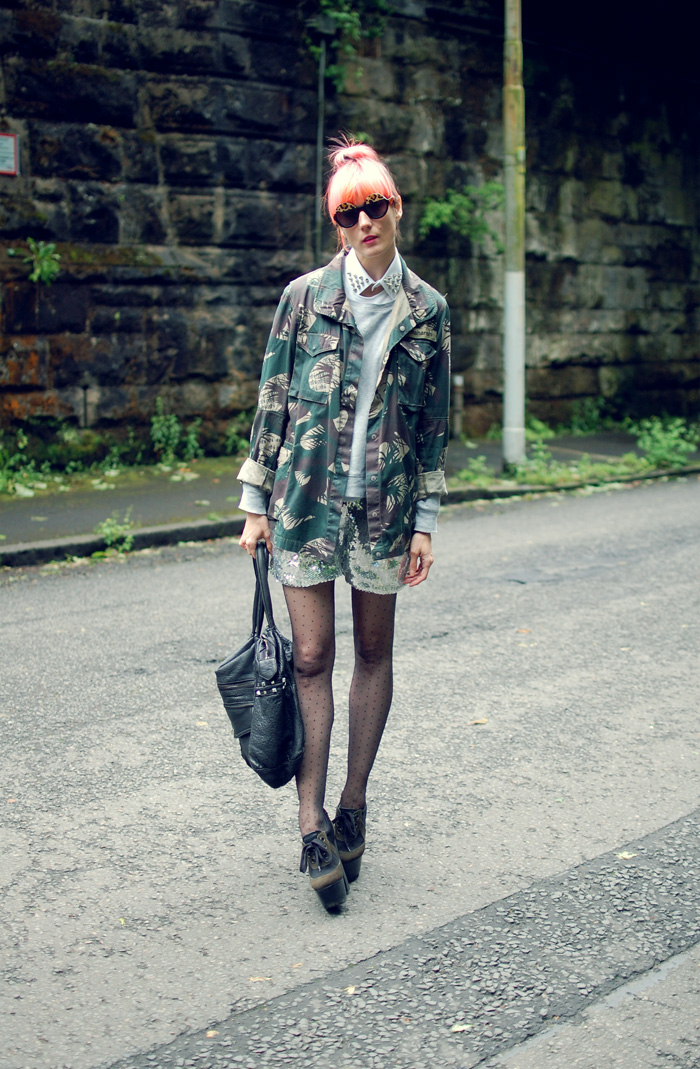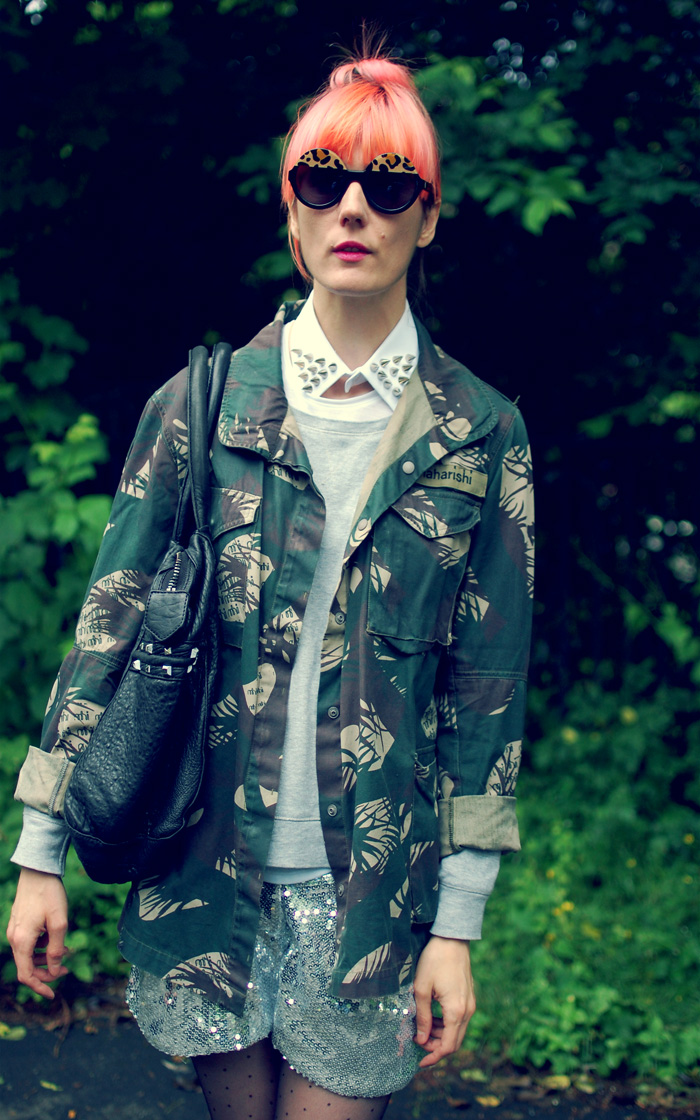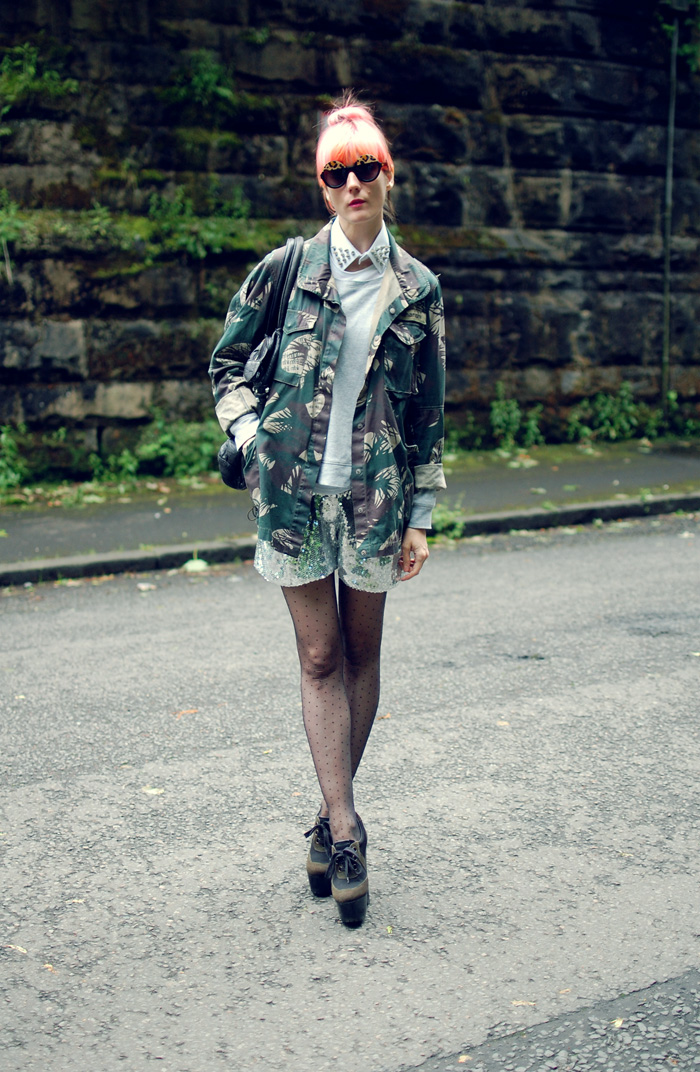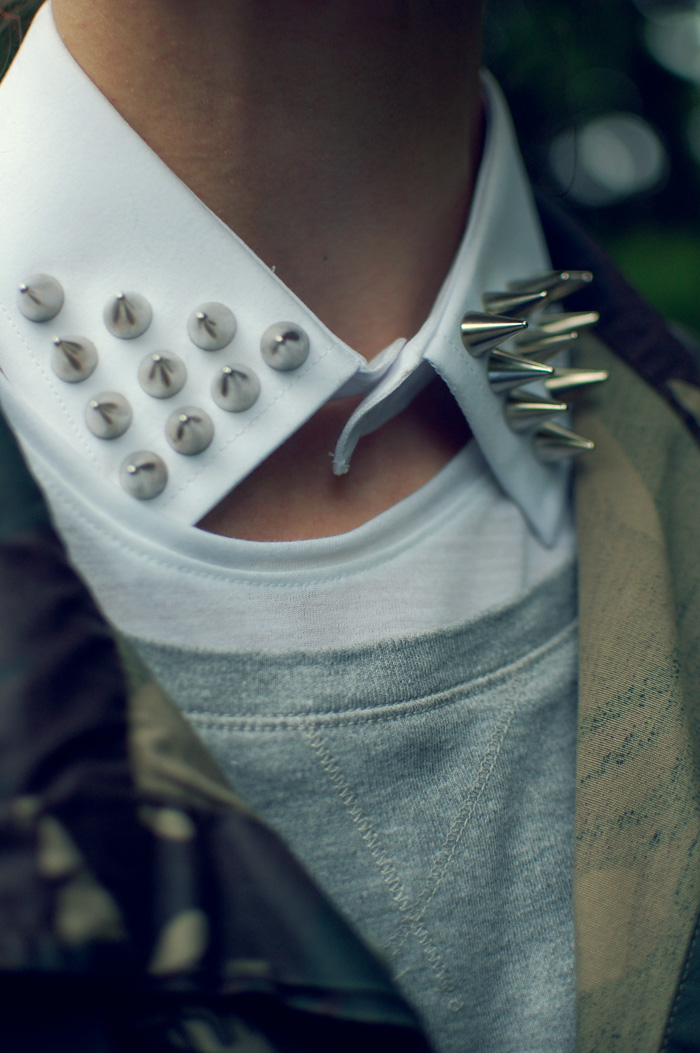 Maharishi jacket / Primark sweater / DIY sequin shorts / Ksubi sunglasses / Burberry Prorsum shoes / 7Chi bag / JNXKOS tee
Queen Michelle