Remember the bad old days before wireless internet?
When not being able to sleep, saw you you just lying in the dark counting sheep...
I've been sleeping badly this past week, so when I couldn't drift over last night, I started googling narwhals on my phone ( the way you do...)
Earlier that night I had watched an amazing programme about dolphins and whales and while watching it, I remembered how much I was enchanted by narwhals as a child...
The narwhal is the unicorn of the sea, a pale-colored porpoise found in Arctic coastal waters and rivers.
It is believed that long ago, narwhal sightings reinforced (or started) the unicorn legends. In medieval times, narwhal tusks that washed ashore were thought to be from the mythical unicorn.
These legendary animals have two teeth. In males, the more prominent tooth grows into a swordlike, spiral tusk up to 8.8 feet (2.7 meters) long. The ivory tusk tooth grows right through the narwhal's upper lip. Scientists are not certain of the tusk's purpose, but some believe it is prominent in mating rituals, perhaps used to impress females or to battle rival suitors.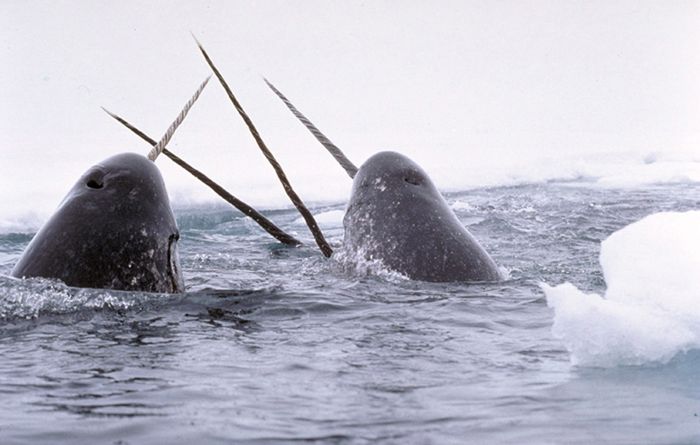 They are often sighted swimming in pods of 15 to 20, but gatherings of hundreds or even several thousand narwhals have been reported. 
I obviously now have to get my hands on one of these glorious necklaces pronto...
Narwhals Are Unicorns Too - Carved Bone Horn Necklace in Sterling Silver $95.00
This long carved bone horn set in sterling silver and accented with twisted silver rings and hook clasp is made by the very talented Shirlee Grund in Seattle and is available in her etsy shop here
Magical...
Queen Marie
x