*sigh*
What a sad month May has been in the music world.
First we had to say goodbye to Adam Yauch from the Beastie Boys who sadly lost his battle with cancer at only 47 and then yesterday, came the news, that Donna Summer, The Queen of Disco has passed away at the age of 63...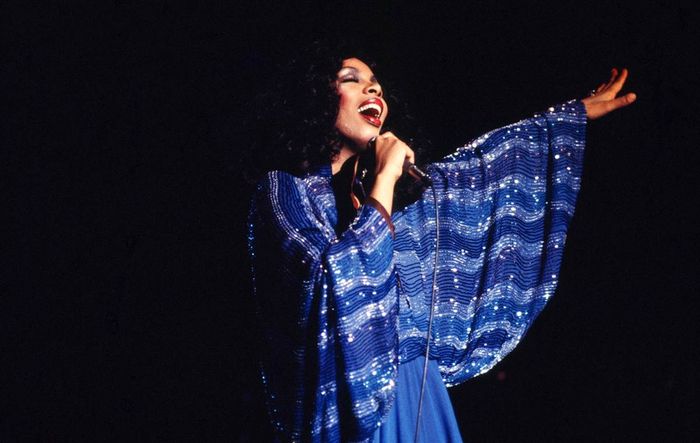 The Grammy winning singer was also an accomplished formally trained painter. But it is as the Queen of Disco that she will be best remembered.
You can't mention her name without thinking of Giorgio Moroder.
Summer the diva and Moroder the Italo Disco emprasario were one of the late 20th century's great collaborative music relationships.
Their music influenced early House, Techno and New Wave, particularly the Frankie Knuckles & Jamie Principle song "Your Love" and even  New Order's "Blue Monday." 
The work of Moroder and Summer has cast a long and enduring shadow across multiple electronic genres and dancefloors all over the world.
It is hard to believe that I feel love was released in 1977.
35 freakin' years ago!
Yet it still fills dance floors now. Everyhwere.
Thank you for the music Adam and Donna.
I'll be sure to have a dance this weekend and think of you both...
QueenMarie
xx