I was sent a pair of bright pink Robot's Feet shoes from Heavy Machine recently, which make me smile whenever I look down at them.
The label, which I've featured quite a few times, create shoes which are fun, quirky, filled with colour and architectural details. But above all that, they are incredibly comfortable to wear, never getting above 3" high, making them ideal stomp about shoes.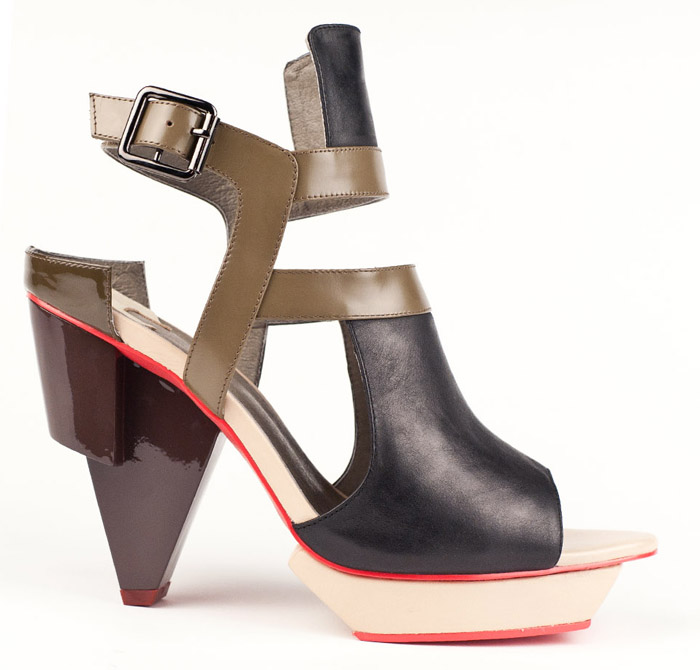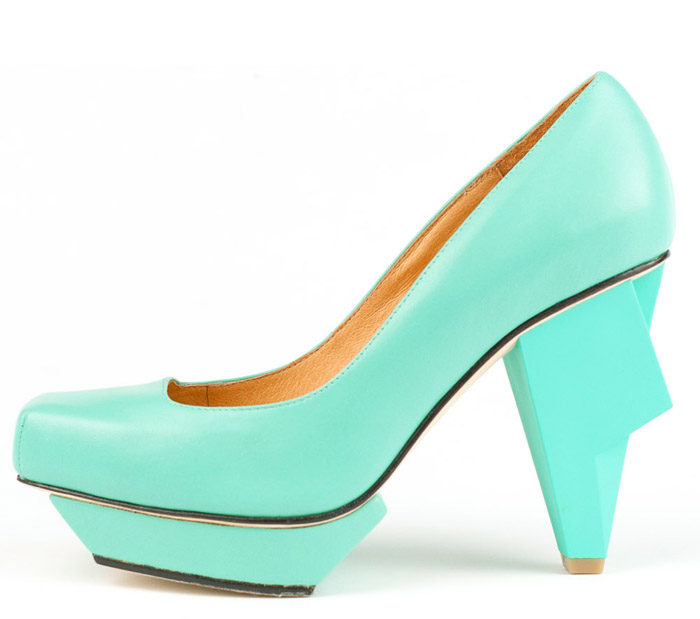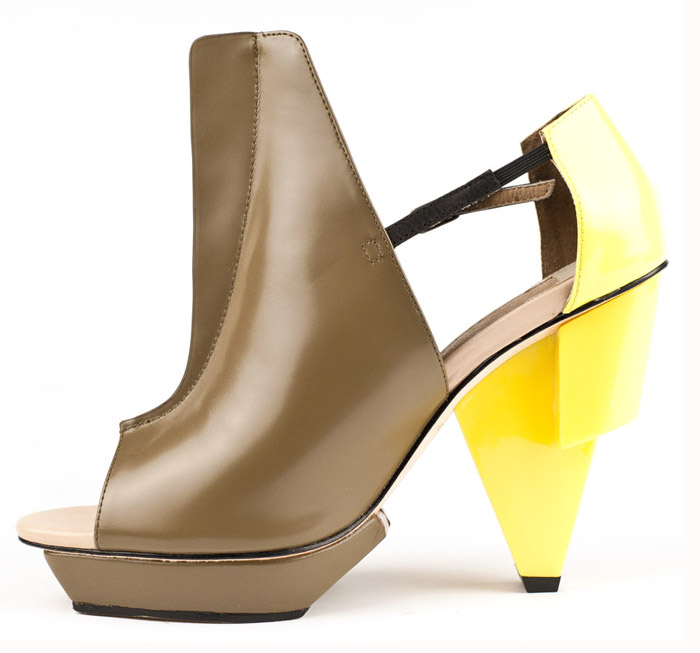 I knew when I got them that I would be dying my hair pink at some point, so I waited til then before wearing them. The ultimate in accessory matching?
They also meant that I could do a nice and brightly coloured outfit as usually, when I attempt to do colour, my shoes always let me down. On went the neon green jeans, a turquoise shirt and my Jaggy Nettle jumper. This jumper began life massive, but even though I've accidentally shrunk it at least 3 times, I still manage to stretch it out enough to make it wearable again, in some form or another. It's my favourite jumper and I refuse to let it go.
I added my turquoise Marketa clutch (who should definitely think about creating a leopard clutch! Hint hint!) and Sabre sunglasses. And then went round to Morrisons to get the shopping. The glamour never ends here.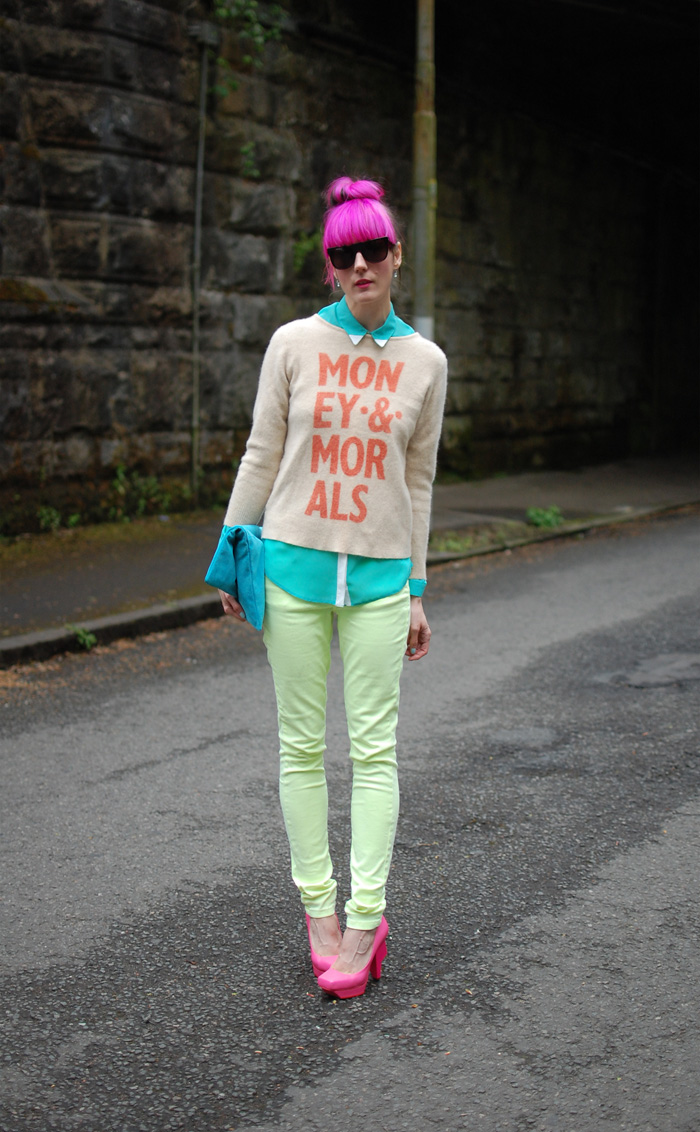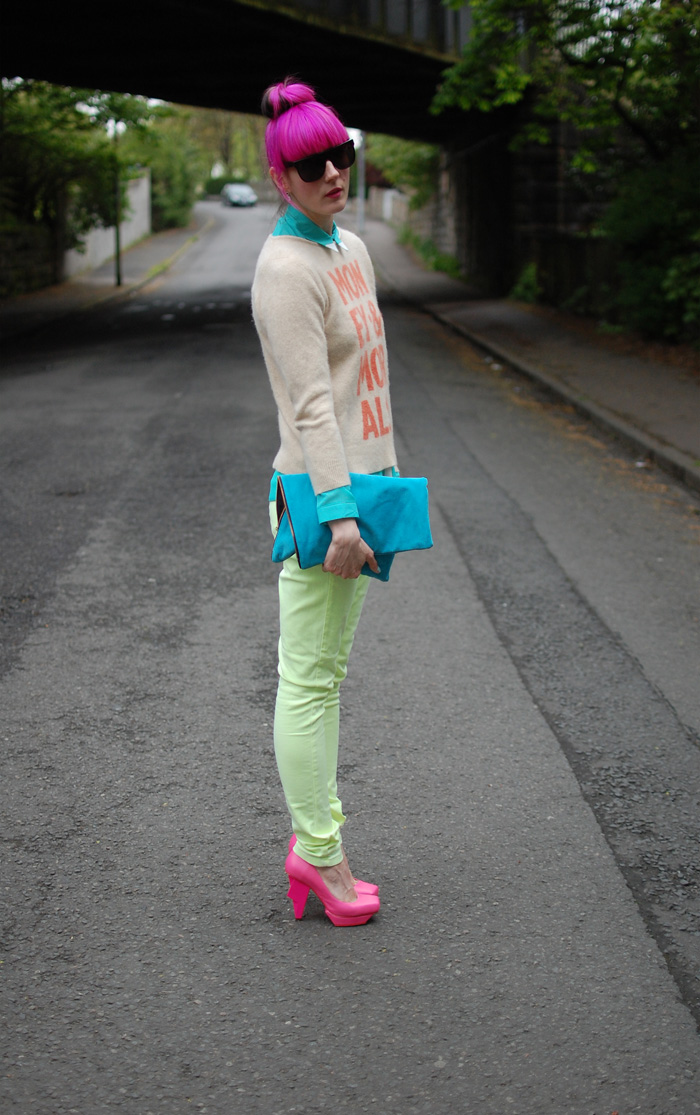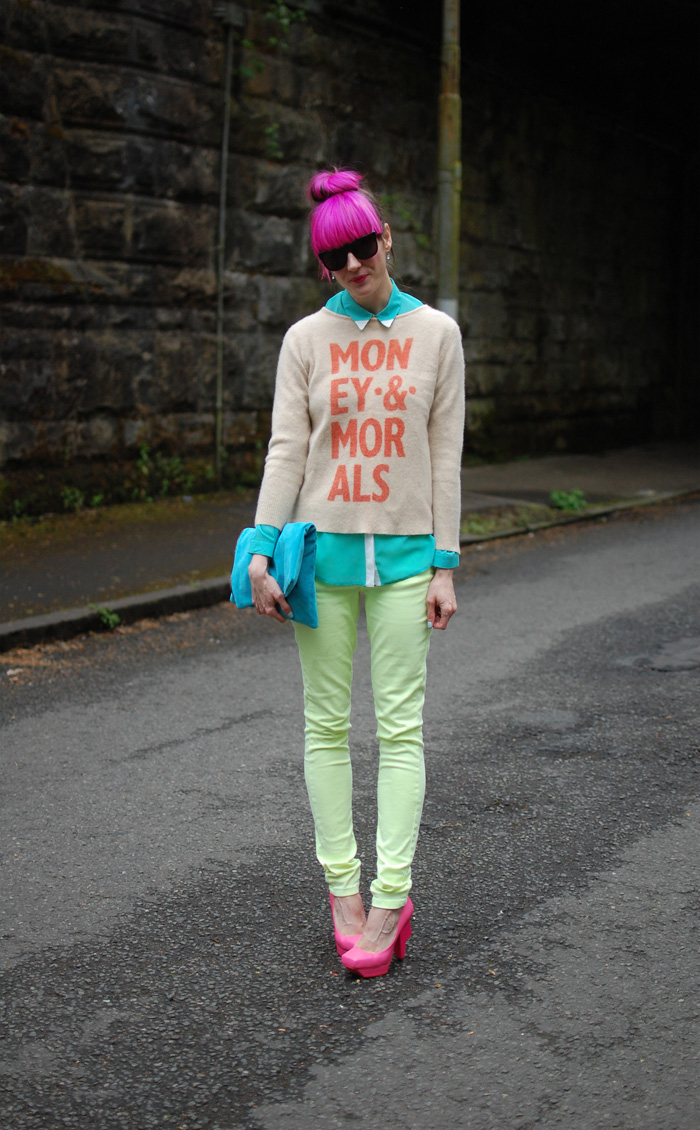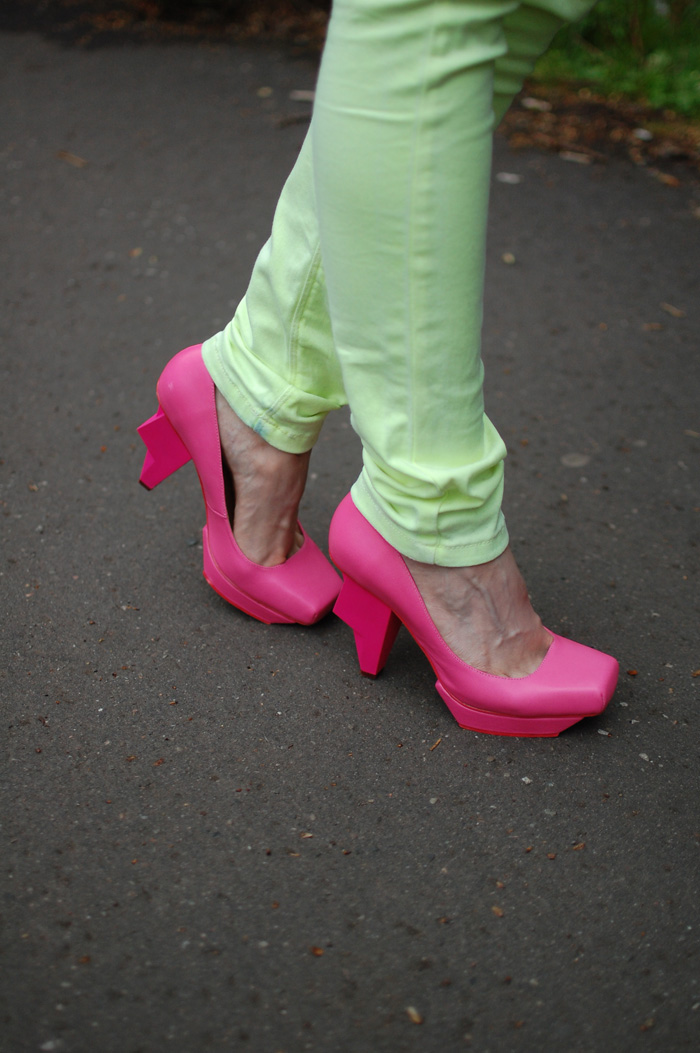 Queen Michelle