You remember the sad story a couple of months ago, when I dropped my little cybershot, killing him stone dead. I still miss him!
If I had been using the wrist strap, it would never have happened. So I have no one to blame but my stupid lazy self for his untimely demise.
With my big camera, I always use my strap. It is as ugly as sin but totally essential.
So that is why I was most excited when l I receied an email the other day from the lovely Lyn, telling me about the camera strap, that her husband Tim ( a professional photographer for more than 30 years) had spent weeks perfecting.
I popped over to Tims blog for a closer look and was instantly smitten
Practical, sylish and quite simply cool. Very cool.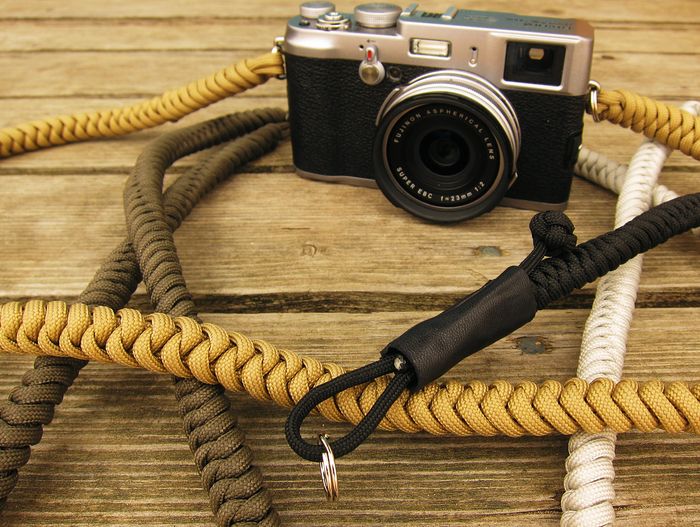 Tim explains the Reasons to recommend this strap:
Comfort in the hand or around the neck. Very occasionally, I carry my camera with the strap running diagonally across my chest (never in front like a tourist). But most of the time I carry my camera with the strap wrapped around my wrist like a hand strap. My strap feels great however you carry your camera.
No fiddly adjustments and no buckles. I just want a strap the correct length, for me. Not too long and not too short.
Strong. Oh yes, very strong.
Design. I want a strap that compliments the look of my cameras. Also, I like the feel and quality of handmade items.
I've been a professional photographer for the past 30 years, I know exactly the sort of strap I needed/wanted. So while this blog has been quiet, I've spent the past months testing materials and making prototypes. As an ex sailor in the merchant navy (marine),  I remember my knots, so it's natural that my strap would be hand knotted and spliced.
 The cord is military grade, made in the US. It's very strong, a single strand will hold over 600 pounds. For added security the ends are spliced to form a loop, where a stainless steel split ring connects to the camera. I've used a leather tube to protect the camera from rubbing against the split ring. The loose ends are finished with a celtic knot for luck and love. The new strap initially feels a little stiff, like a new pair of jeans, but with use it will relax and become the most comfortable material in the hand. It feels great. 
 There are no buckles and bits of plastic, the strap is bespoke and is made to any length, from 30 inches to 50 inches. At the moment colours are black, gray, khaki and olive, but I'm playing with new colours and will show them here as I make them.
 Apart from the leather protector, the only tools used are a rigging knife with a marlin spike. Each strap takes between eight and ten hours to make, so my straps are rare animals.
I'm going to make a limited number to order for $110 for up to 39 inches. You can have them longer if you prefer, for an additional $5 per inch. If you'd like me to make you one of my strap,s or you'd like further details, send an email to me - timopart@gmail.com
Count me in Tim, I just need to decide which colour....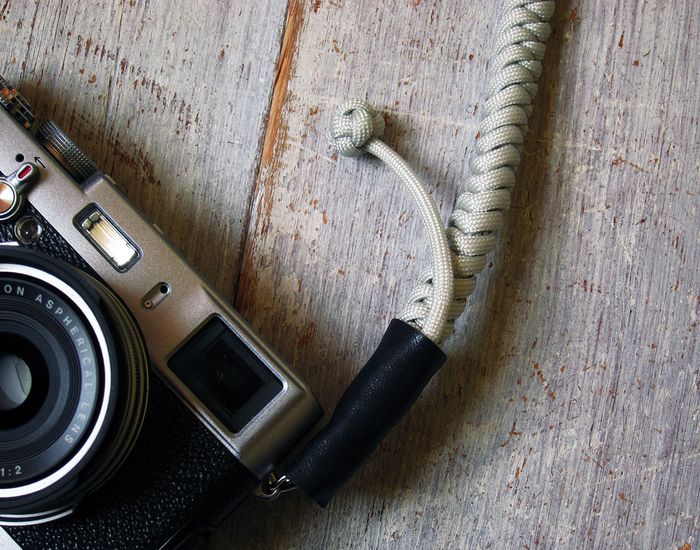 He also has an etsy shop where you can buy some of his wonderful print work.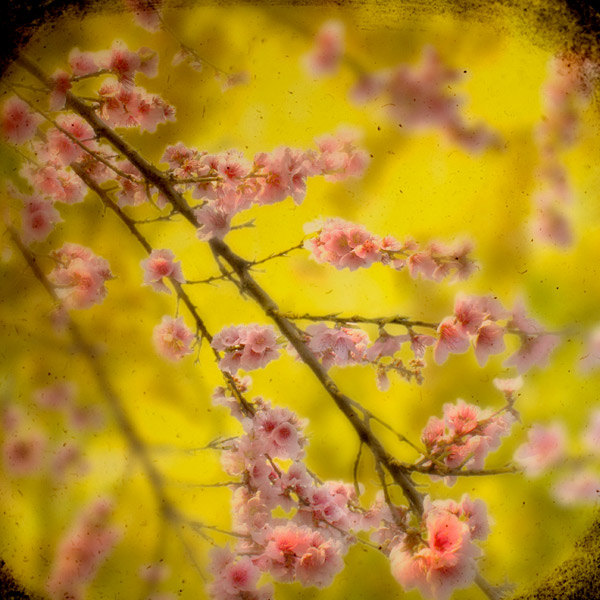 I am completely in love with this golden blossom print.
*sigh*
Queen Marie