Is there a  woman alive who can resist the power of the little blue box?
The thrill of pulling that pristine white ribbon and the anticipation of what you will find in there.
Oh blessed little box, how we love you so...
When a brand has such an emotive pull, it is almost certain that it will be possessed of unique  and powerful brand values and attributes. Tiffany & Co  have been selling dreams since the 1850'when the established their first silver studio.
Now they have a new dream to sell.
A dream of a different colour
In celebration of their 175th anniversary, Tiffany introduces RUBEDO™ metal, a new Tiffany metal that "captures the rose luminescence of a sunrise" The new Tiffany 1837 collection boasts RUBEDO™ metal and sterling silver inscribed with the signature of Charles Lewis Tiffany,  the founder of Tiffany & Co
 RUBEDO  glows like gold but is malleable like silver. Made from a secret alloy, this new precious metal, captures the flattering soft tones of gold yet is lightweight and polishes up to a smooth lustre. Costing less than gold but more than silver, Rubedo opens up a whole new world of possibilties...
  Tiffany 1837™ ultra wide cuff in RUBEDO™ metal £5,800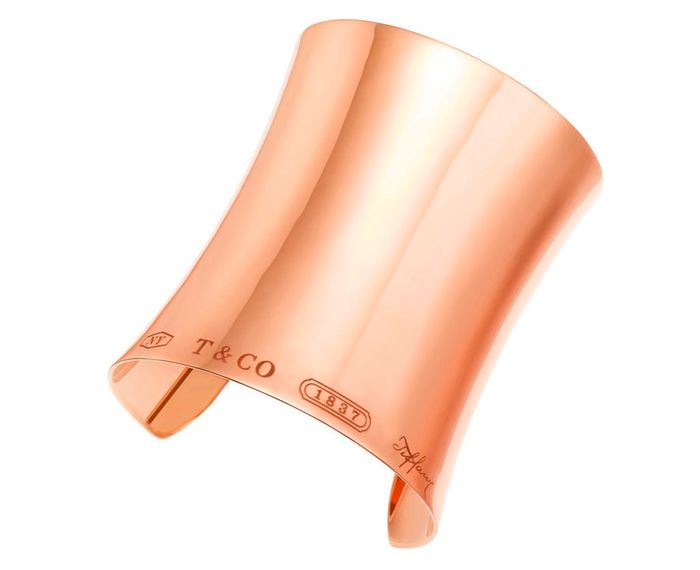 Tiffany 1837 Padlock Necklace £ 505.00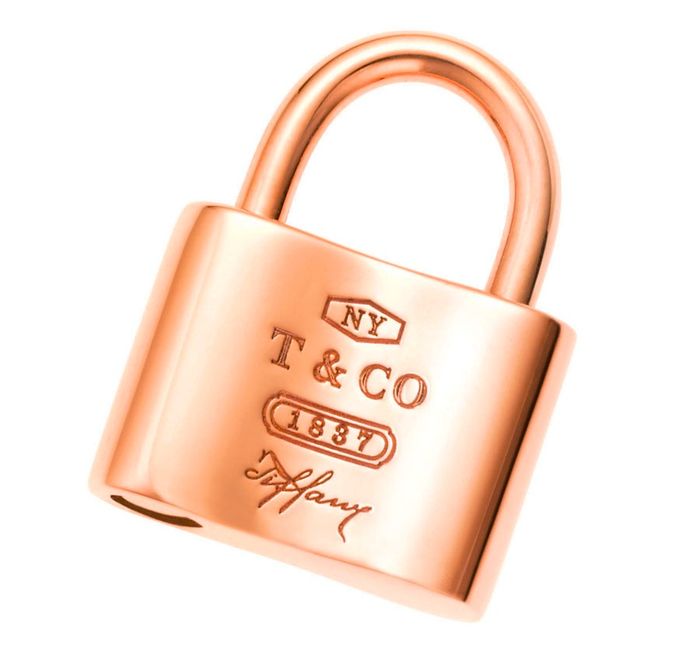 Tiffany 1837™ interlocking circles pendant in RUBEDO™ metal, ultra large £1,025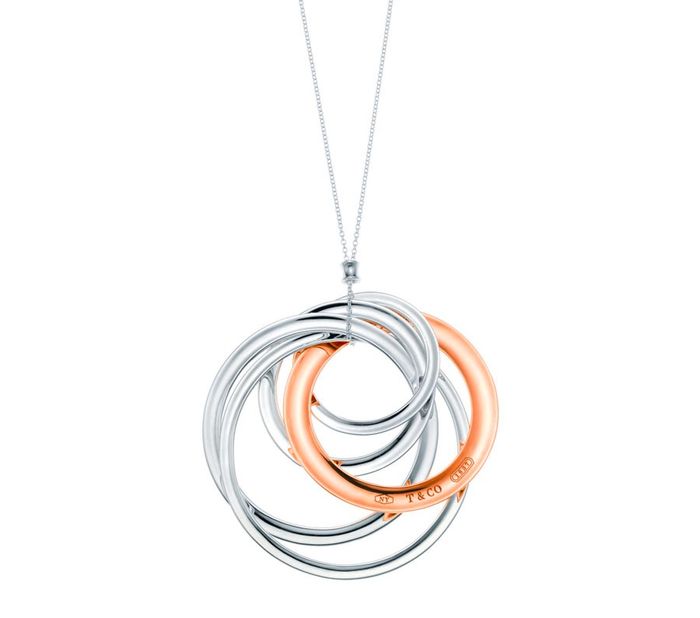 Tiffany 1837™ interlocking circles necklace in RUBEDO™ metal and silver.£6,500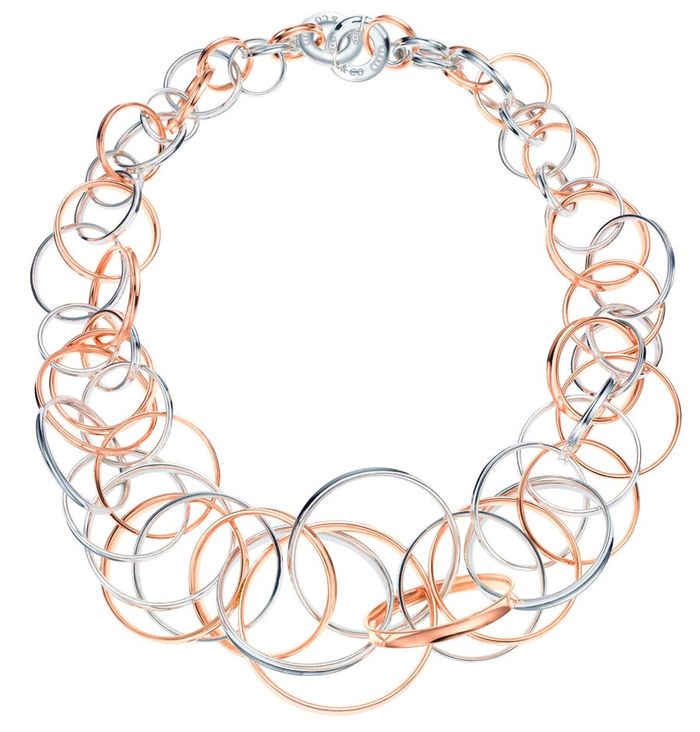 ·(If you had a lottery win at the weekend you can call this number for Stockist details: 008002000 )
 To me, Rubedo, seems to share the warmth and charm of my favourite precious metal -Victorian Rose Gold. Rose  Gold always seems softer, gentler and more refined than yellow gold.
So what about the origon of the name, where did that come from?
In the medieval philosophy of alchemy, Rubedo was the title of the very highest achievement, when matter and spirit fused to create something of rare beauty
 Alchemy indeed...
Much as I adore this new precious addition, I confess that I have a bit of a problem with the name.
I cant say Rubedo without thinking of Rapido...
Presented by a smirking, Antoine de Caunes (above) complete with his exaggerated French accent, it ran on BBC from 1987 -1992. Rapido was highly influential, setting the tone for music/culture shows for the following decade.
Now if you will excuse me. I've got lots of dreaming to do...
 Queen Marie