Decent leopard print jeans are hard to get. I'm really picky about the actual pattern as quite often the leopard print is the wrong colour, or the spots are small and pointless. You want a good contrast of yellow and black, and for the spots to be nice and sizeable. No sense trying to be subtle when donning doing leopard print  - it's bold and gaudy, so just go with it.
I finally managed to track down a pair of the Tripp NYC leopard jeans from a random goth shop, which have the perfect mix of spot size and colour. Calling them jeans is perhaps pushing it a bit as they are exceptionally thin and as unlike denim as it's possible to get, which is my only major complaint, but in most respects the print does make up for the fabric shortcomings.
Usually when I wear leopard print I like to clash it with black and white spots. No idea why, it's just something I'm always drawn to, but this time I decided to dig out the Maharishi camouflage jacket instead for my print clash. This jacket is very very old but I still love it.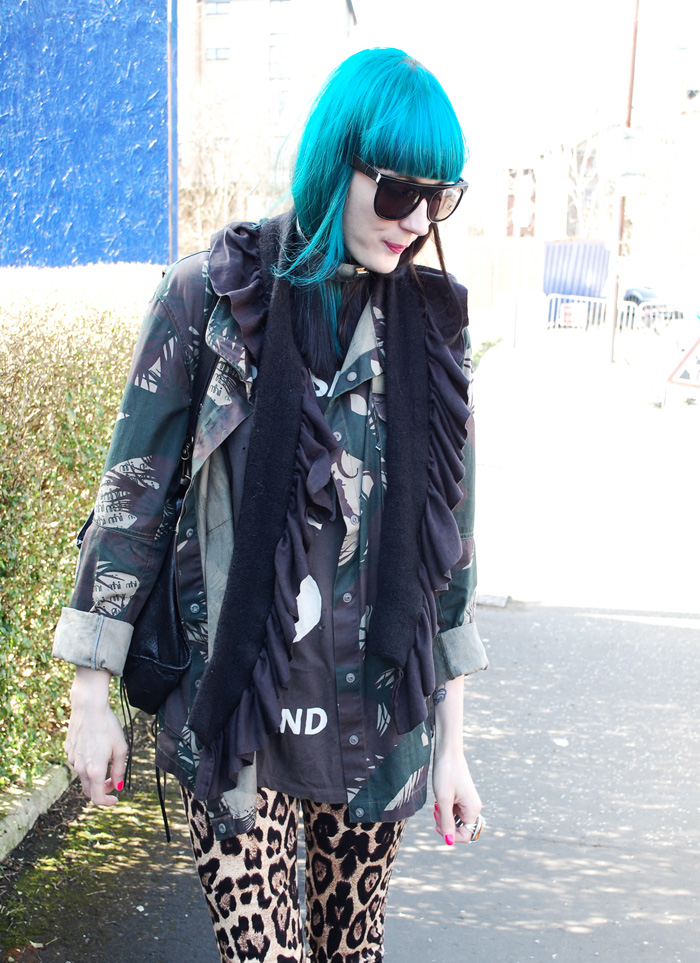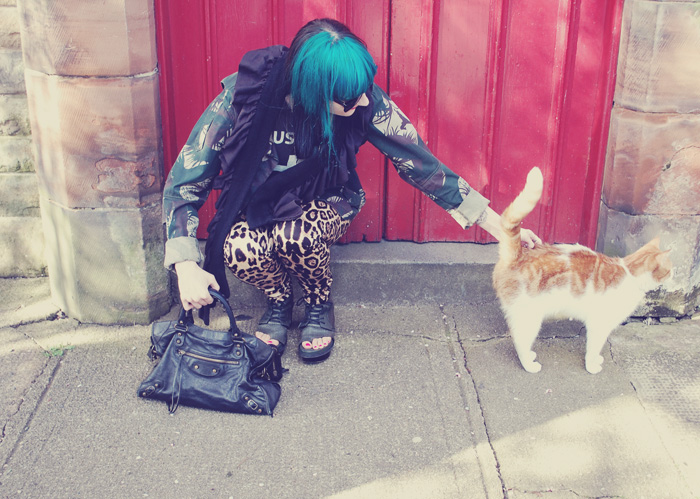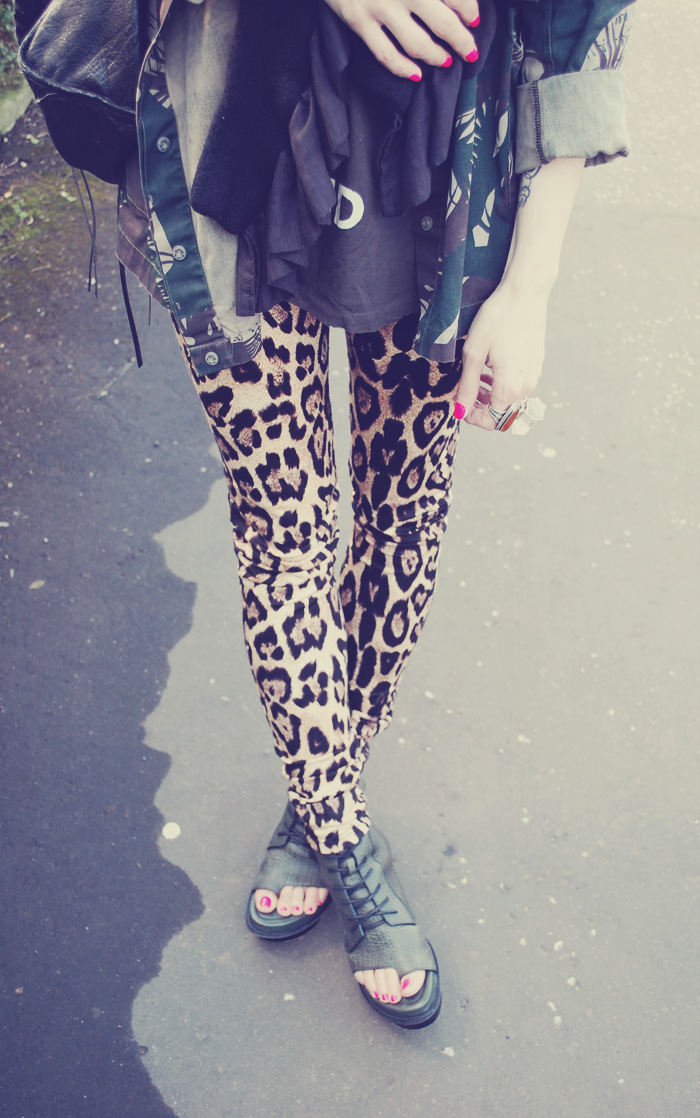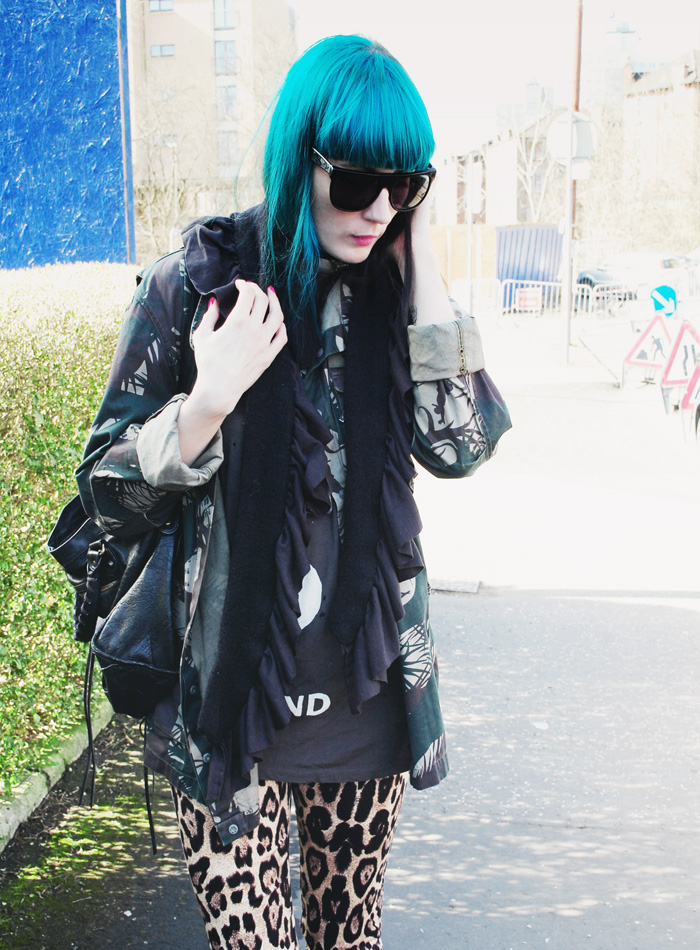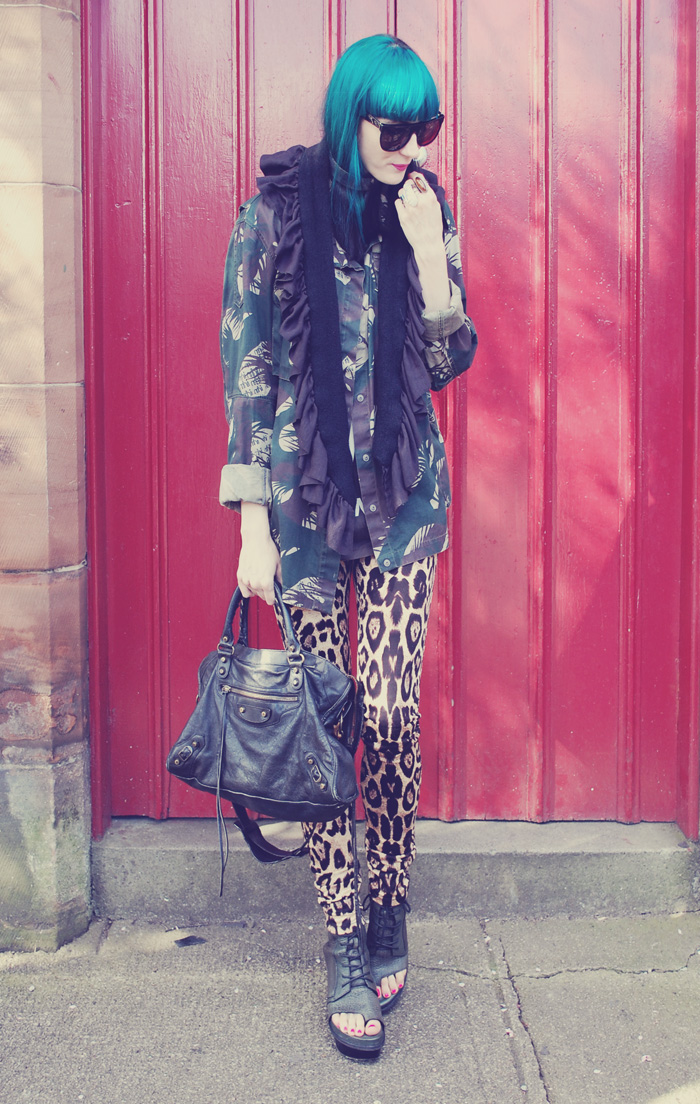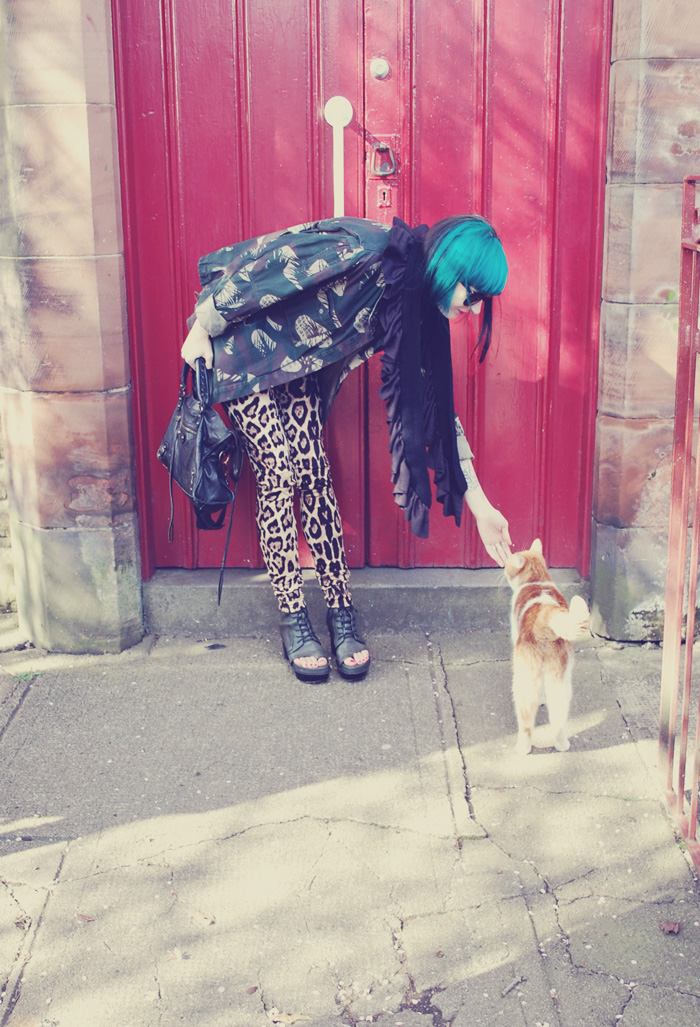 Heading out for breakfast on a sunny Sunday, I teamed it with the Maharishi jacket, a UNIF tee underneath, some Alexander Wang heels, Nelly neck cuff, Primeoza scarf, Sabre sunglasses and Balenciaga bag.
We also made friends with a little ginger cat, who sat at the side watching the whole time, before eventually coming over to say hi.
Queen Michelle