London based designer Martina Spetlova's latest collection is a cheerful mix of ornate fabrics and unexpected volume, with her increasingly signature patchwork details. I caught up with her ask her to tell me a little about her collection, and the video which was created to accompany it.
"All my collections are a  'work in progress' as I always build upon past collection to create the next chapter of my story.  This AW 2012 season I have been inspired by the traditional techniques of  pleating and quilting, and I worked with an amazing local pleating studio to create very effective crushed two-tone textiles.This season I have interwoven this with navy blue bonded wool to make contrasting and dynamic pieces.
As in previous collections I continue to use end of line fabrics to create my limited edition pieces and this season I've picked yarns with rich but wintery hues of colour  which i've combined with strips of metallic leather woven into the knit to create my new textures.
I worked with film maker Jonas Lindstrom to capture an essence of all the processes involved to create my collection. I really like his previous work and aesthetics and the idea was to make short film to showcase the production, from the initial fabrication of the garments involving pleating and knitting, through to the casting and shooting of the look book. We have emphasised the sound of the machines, along with close ups of the yarns etc to capture the textures and colours of the collection."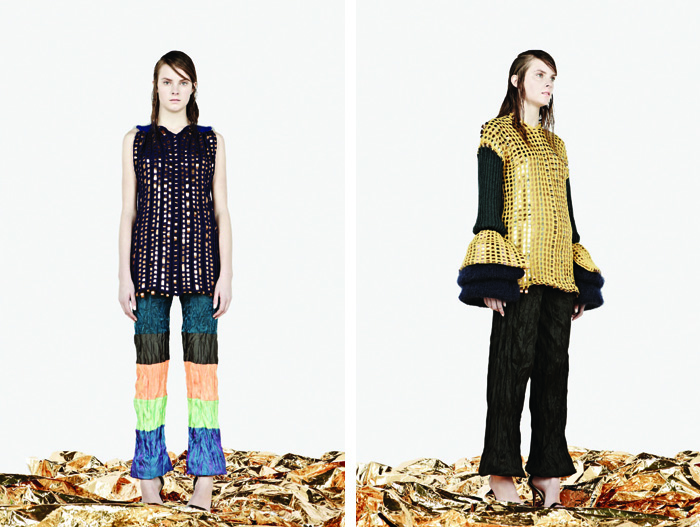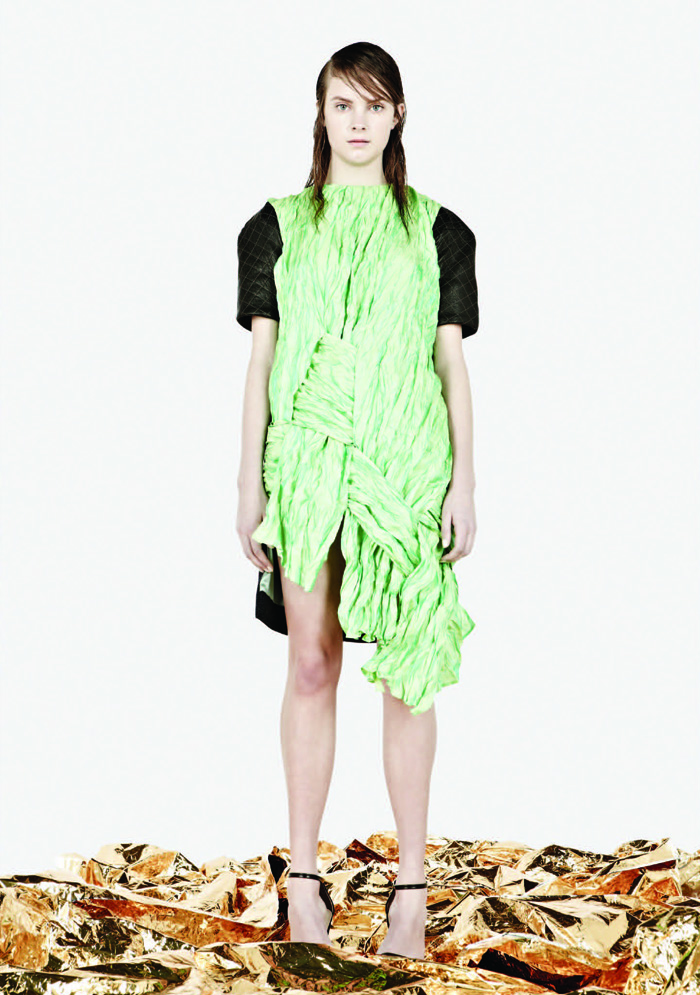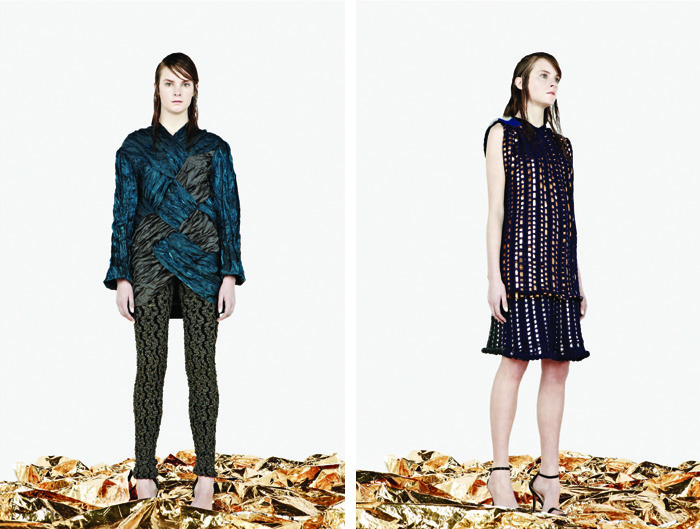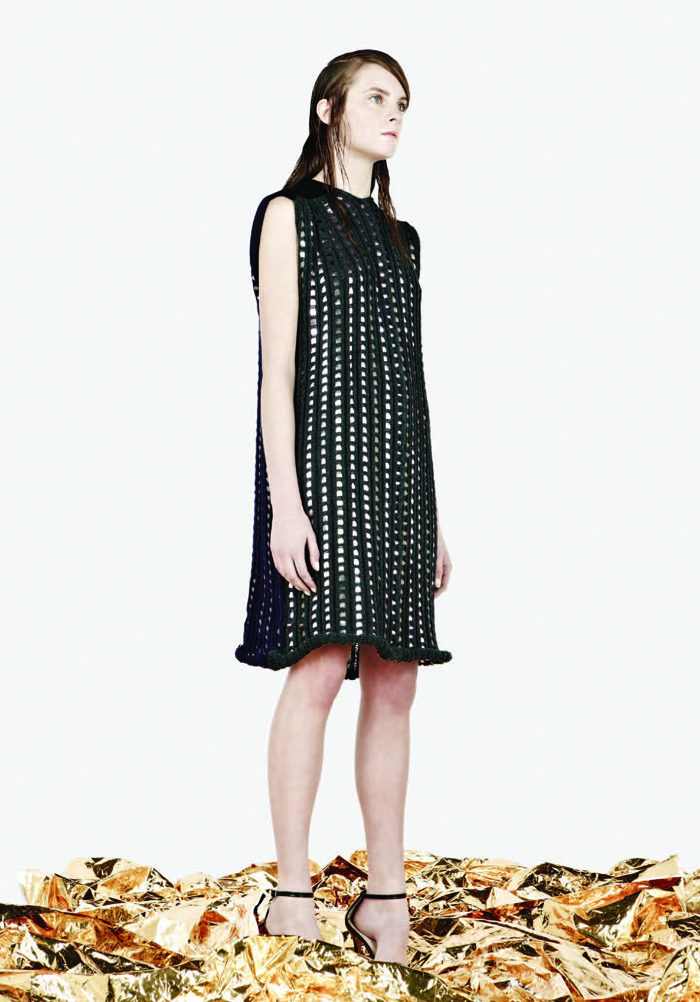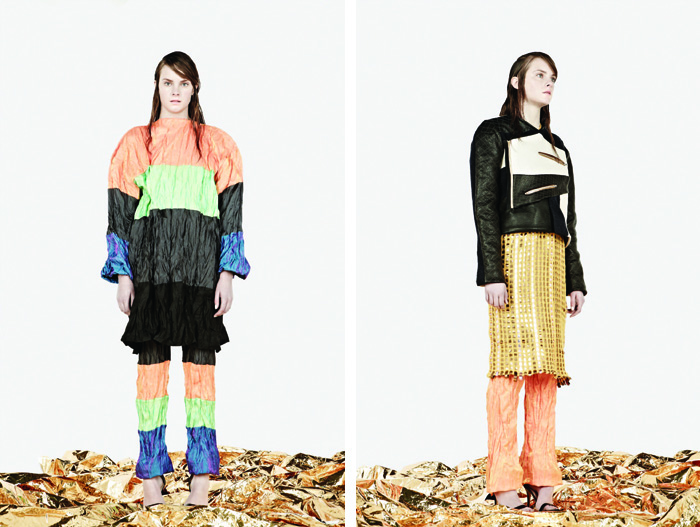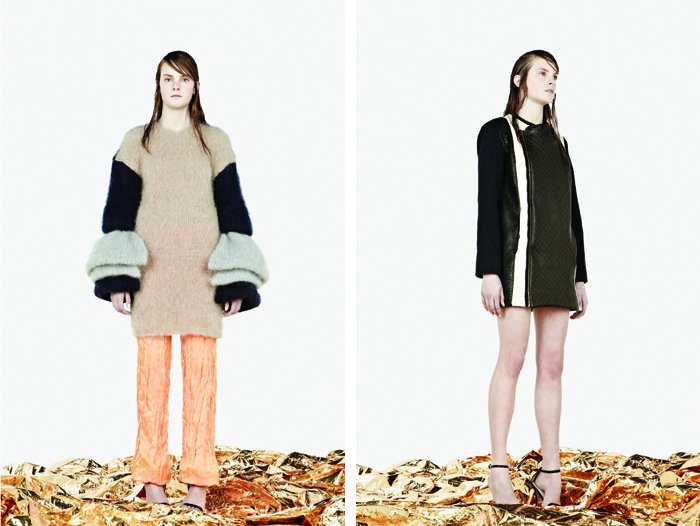 Photographer: Rory van Millingen / Stylist: Elle Korhaliller / Model: Jess Houghton@ Next / Make up: Tomohiro Muramatsu / Hair: Elvire Roux
Queen Michelle