My cold seems to be reaching a crescendo so a somewhat short and sweet post from me today as my brain is fuzz.
We received a rather charming email from Karl Leuterio about his label Paradigm Shift, which has been featured on the blog before.
Paradigm Shift's 'modus operandi', of you will, is to focus on garment drape, with lots of volume and movement, making each piece very wearable. It's a simple solution to making clothes suitable for shapes and sizes.
These season, whilst the core message remains, they have injected some shine. Lots of shine actually. Silver panels and jackets are the feature element to this collection, not surprisingly entitled 'Shine'.
They explain that with this collection, they attempt to combine the "two opposing elements of old silver metallics and grey drapey garments, with a specific focus on shirts, jackets, waistcoats and pants. An elaboration of different and usual forms , fabric and silhouettes are presented".
It does exactly what it says on the tin: shines.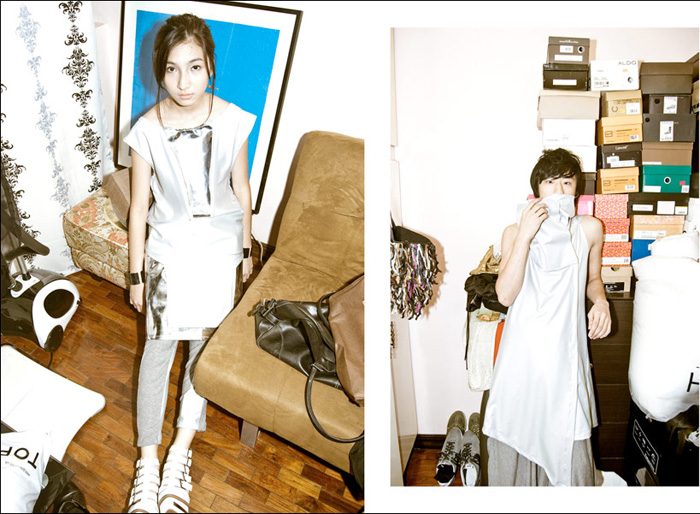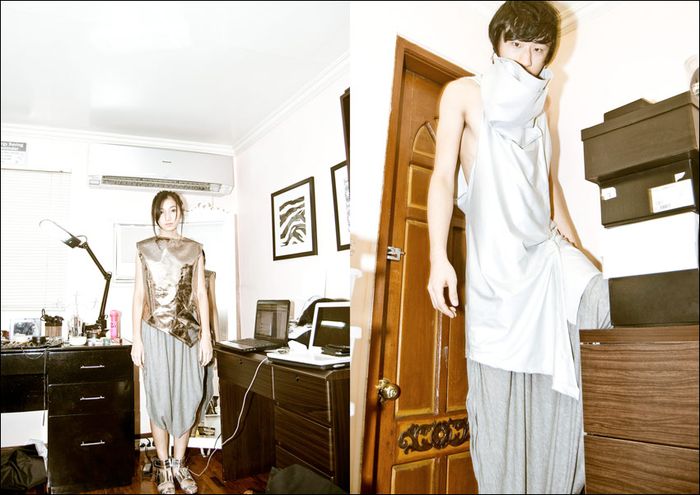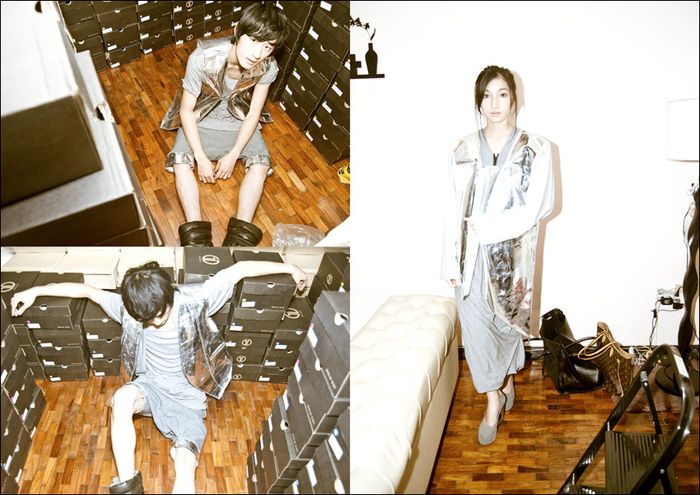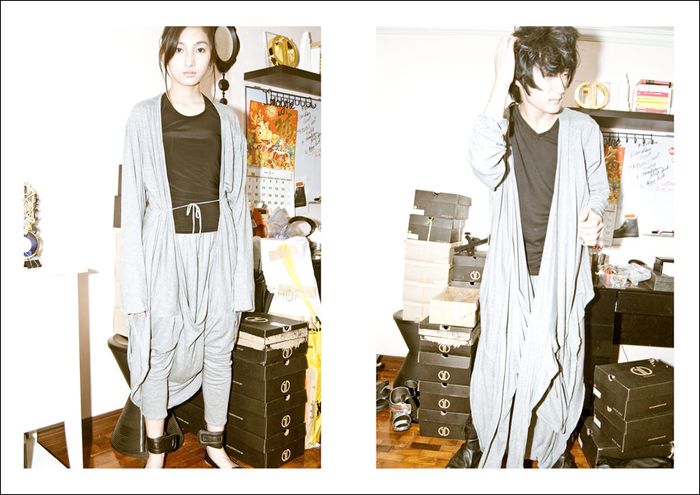 Queen Michelle