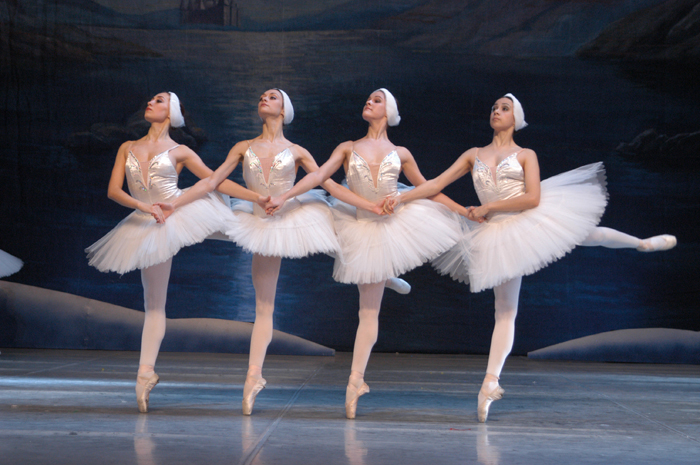 What I will be dancing like. In my head.
So we found out that all the students at the dance school where I dance are having a summer recital and we, the adult ballet dancers, are going to be performing! Actually getting to perform ballet on stage, albeit a small one only in front of family and friends, is exciting and nerve racking in equal measure. But what is the point of learning ballet and sitting your exams if not to perform it at least once in your life?

The child in me who could have been a ballet dancer, given a different set of circumstances, wants to this to a defining moment in her life. Not the moment where I realise I have a talent for ballet because, let's be honest, I most certainly don't, but rather the moment I get to literally dance my cares away and live truly in the moment. The fear I will undoubtedly feel will be outweighed by the sheer exhilaration of dancing on a stage. I also get to share this somewhat intimate and important moment in my life with the people most important to me. My friend and fellow dancer Marie-Anne also promises to come and watch, complete with banner! Some of us might also be doing some pointe work in our dance too, which us a real progression in our dancing and the bit I'm most excited about. The performance is in June so lots of time to get practiced. We have another exam in May though, so the focus is on that until then.

But I'm still having fun organising costumes for us. Long coloured tutus, pointe shoes, masks and headpieces are the order of the day, as you can imagine. The wonderful and talented Rene Walrus, whom we've featured on the blog, is making a headpiece for me which I am really excited about.

So whilst our short performance is hardly likely to be Swan Lake, I'm for one am going to dance my ass off anyway!
Queen Michelle