We all know how much I love a creeper shoe. If you follow me on Instagram, you'll see that my Underground creepers feature frequently. I honestly feel most outfits are instantly made cooler by adding some creepers on your feet.
My collection of Underground shoes is quite sizeable, from double sole creepers to gold chelsea boots, I have tried pretty much most styles of shoe the brand have designed.
So as you can imagine, I was very excited to see they had designed a stunning, animal print detailed, wedge creeper shoe. All my favourite things in one shoe! This is, simply put, shoe perfection.
There are lots of exciting things happening over at Underground England, from their stunning collaborations with knitwear label Sibling and B Store, to a new pop up shop in Tokyo featuring collaborations with Boy London, Cassette Playa, Fam Irvoll, Ashish and a new website launching soon. Lots of good things going on.
Allow me to focus on these shoes for the moment however.
The wedge isn't too high and the soft crepe sole makes them absolute heaven to stomp around in. I've already given them my Morrisons shop test run and I'm pleased to say they past with flying colours.
I wore them with a simple outfit on Monday of grey COS tee, charity shop leather top, Zara coat, ASOS jeans, Marketa clutch and Nelly choker.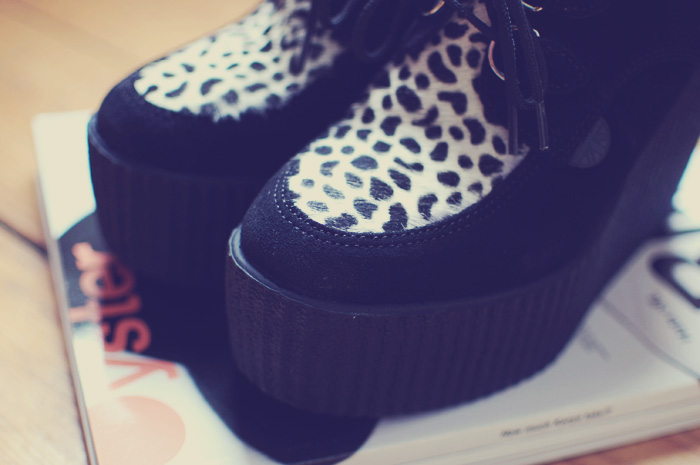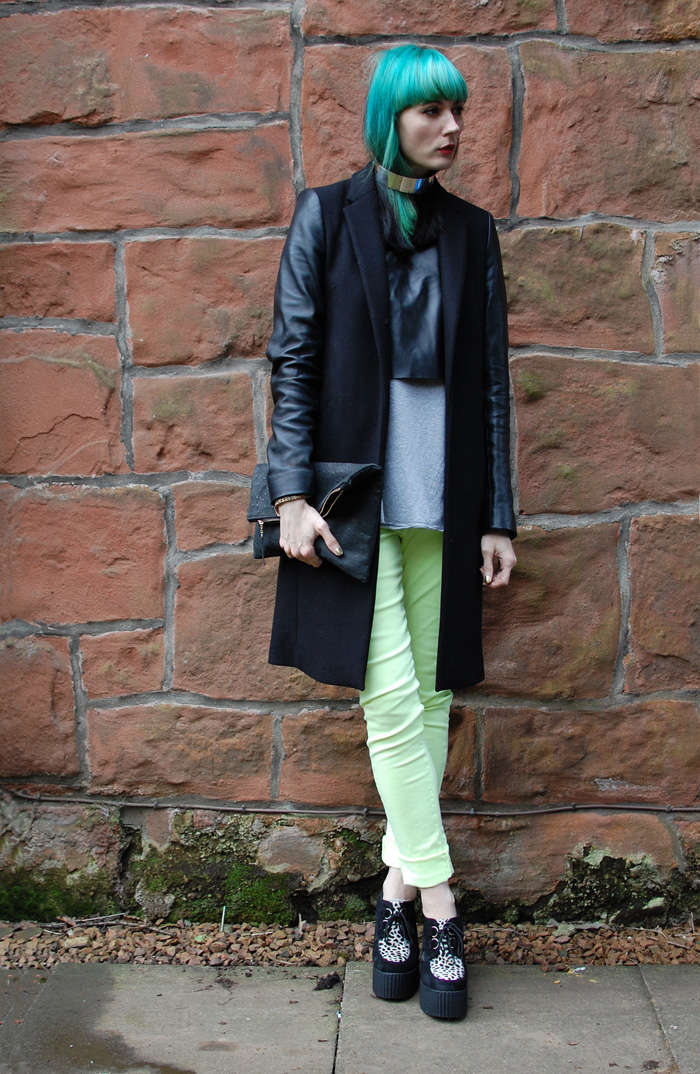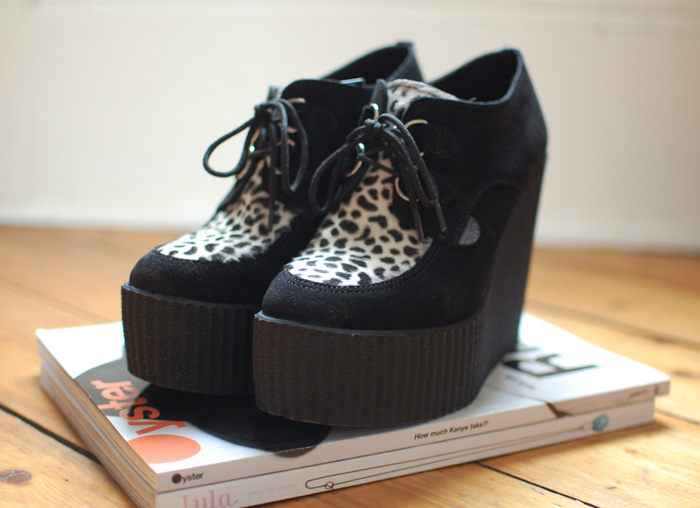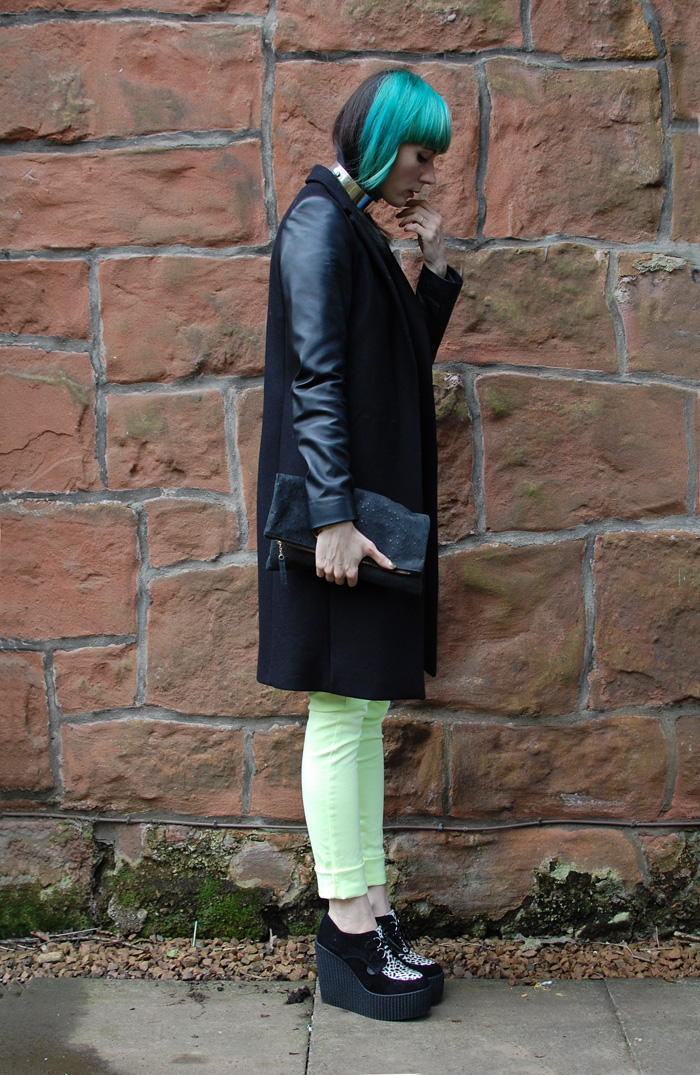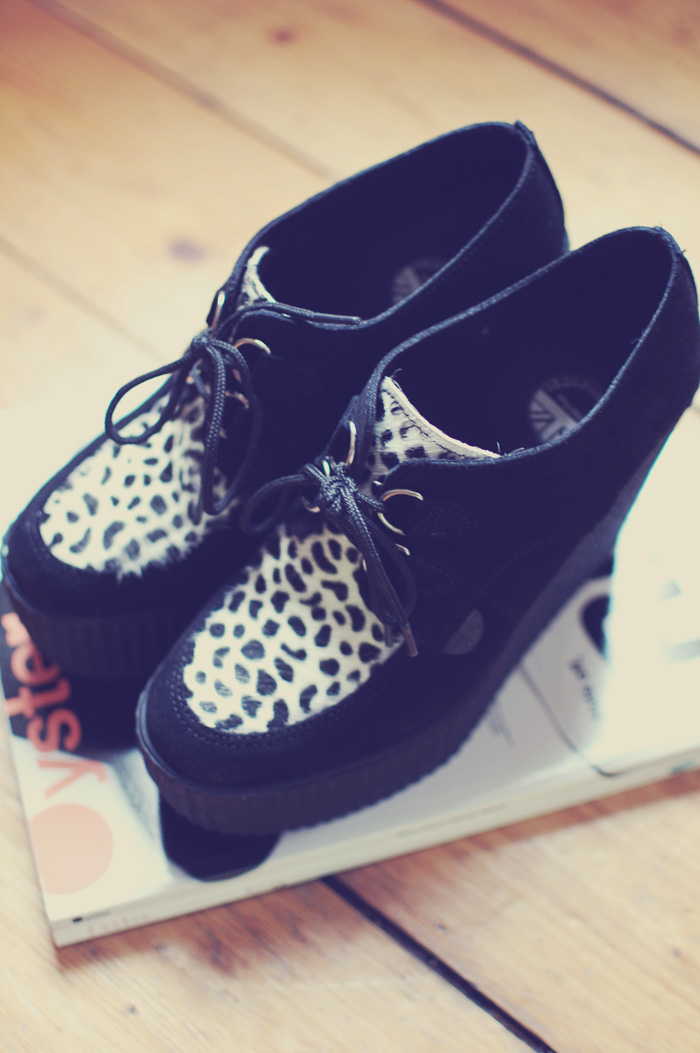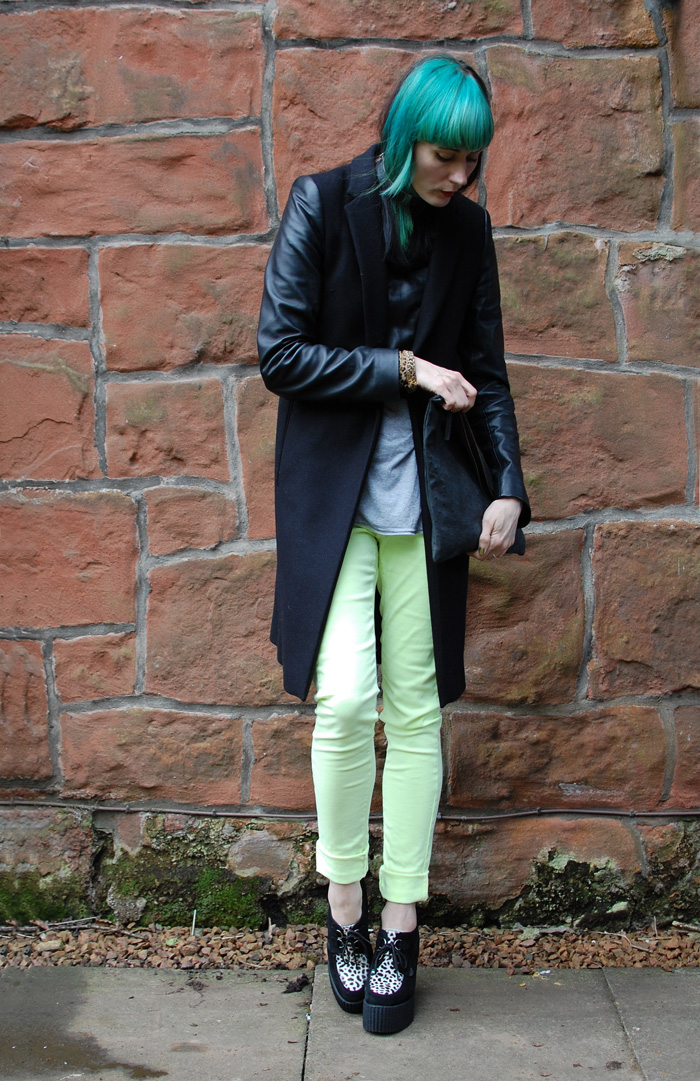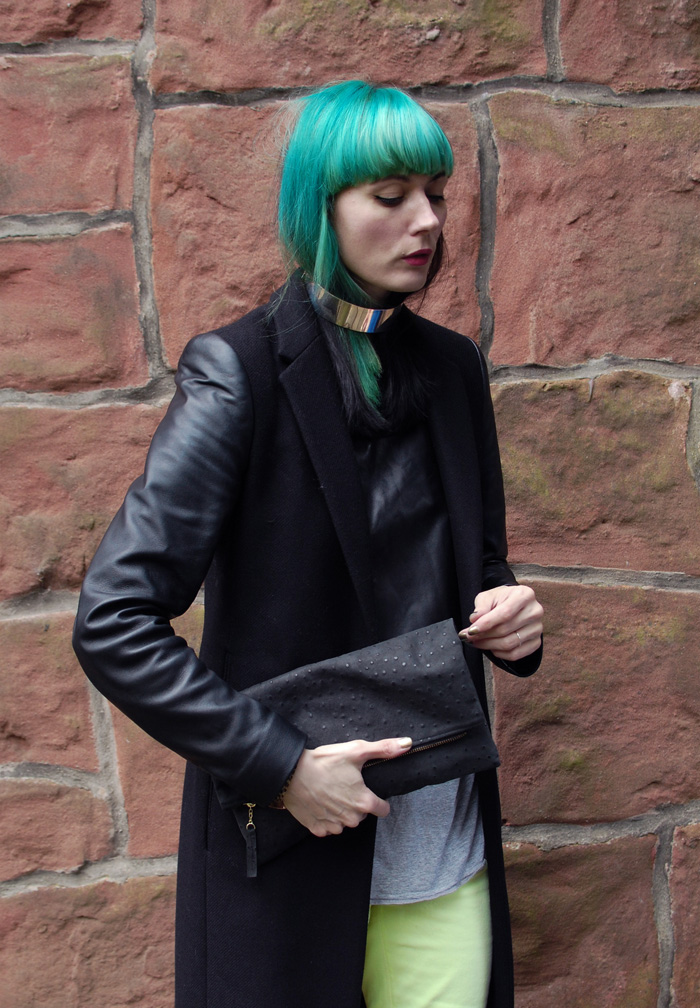 Update: Underground have now launched the shoe in 4 colourways.
Queen Michelle