Denim shorts are the only thing which I feel I need to think long and hard about whether I am too old to carry off. You now see hundreds of skinny 20-somethings with foal-like limbs happily skipping around in tiny little shorts, and it leaves me wondering if I should.

Usually, as you all know, my attitude is "fuck it, I'll wear what I want". But shorts just give me that little nagging feeling at the back of my brain. Maybe that's just the internal good taste barometer that naturally comes with age.

But on days where I really don't care if I'm too old or not, Bitching & Junkfood shorts are the gold of the bunch.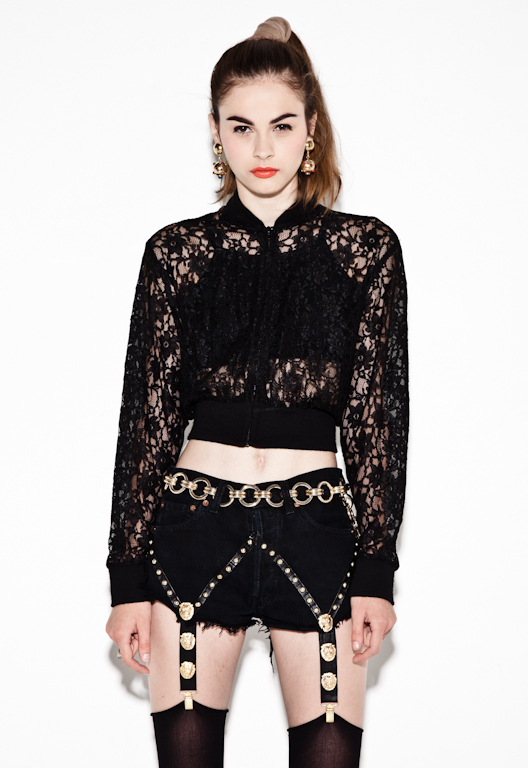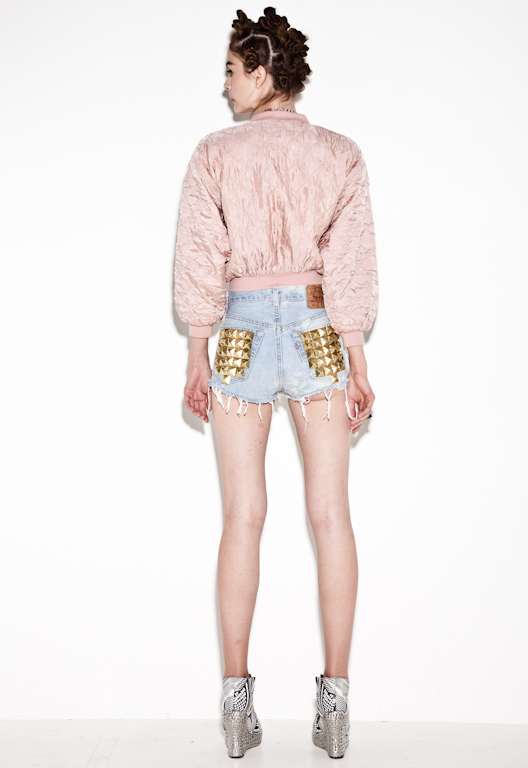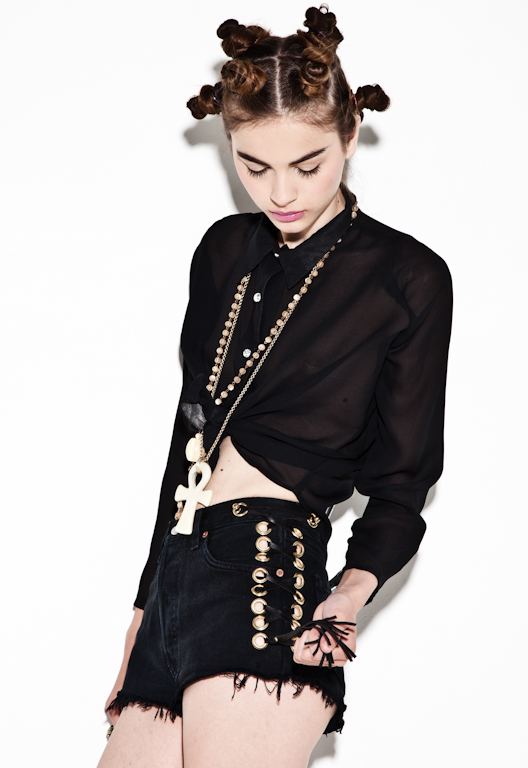 Made from vintage jeans, they are ripped, studded, suspenders added, crossed and generally made to look sexy as hell.

Queen Michelle