I have been trying to revisit old clothes which I haven't worn for a long time, but my choices have been narrowed dramatically as my newly ballet muscled body, but with no weight loss to counteract it, just can't fit most of my old clothes anymore. Sad times.
But there are a few little bits and pieces I have that are not quite as size specific, such as my grey wool Topshop Unique trapeze dress I got many seasons ago.
In truth, I never really wore it all when I bought it, but I noticed it the other day on my clothes rail and had forgotten how lovely it was. It is definitely a winter dress, as it's made if heavy lined wool, but in Scotland we have very wintry days scattered throughout the summer and springs months anyway, so the fabric never caused an issue.
Initially I fell in love with it because it reminded me of that wonderous Chloe AW 2006 collection by Pheobe Philo, which I still obsess over to this day. So I decided to revist the dress and be reinspired by that collection.
In keeping with the modest silhouette of the dress, on went the grey tights, black PVC collared shirt collar and black suede wedges. It's very strict catholic school girl in it's austerity, so I added a crucifix for good measure.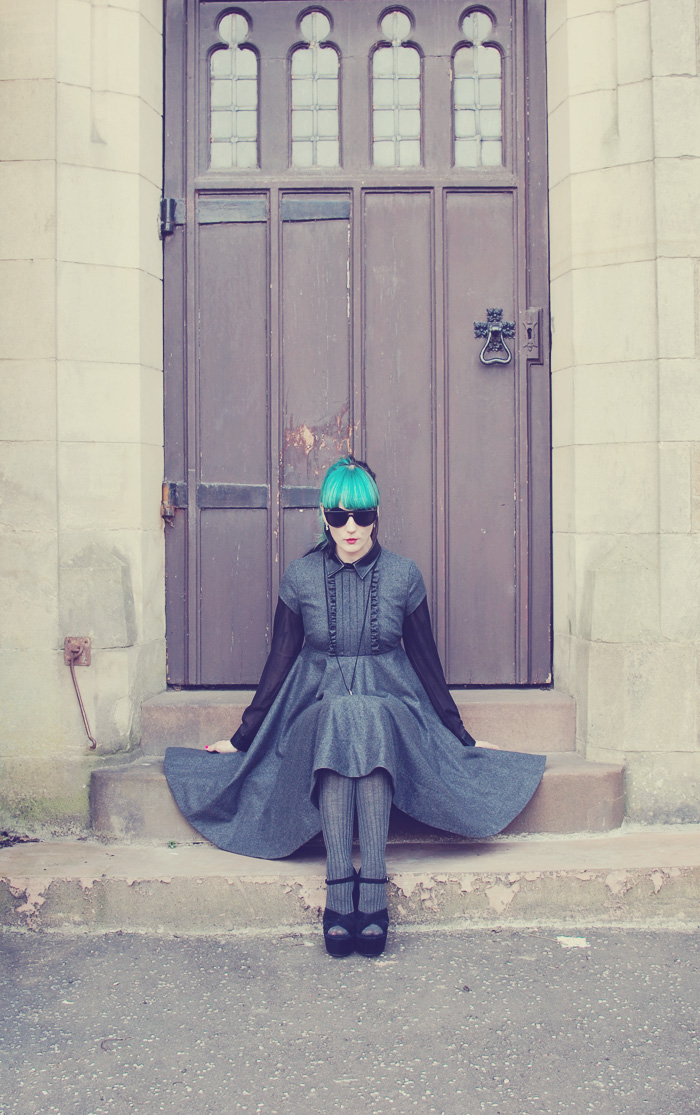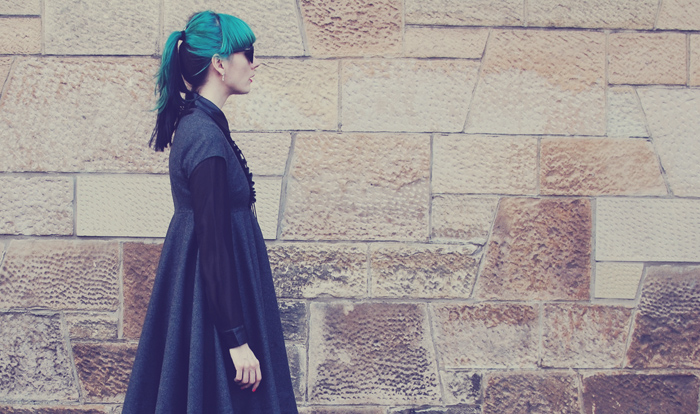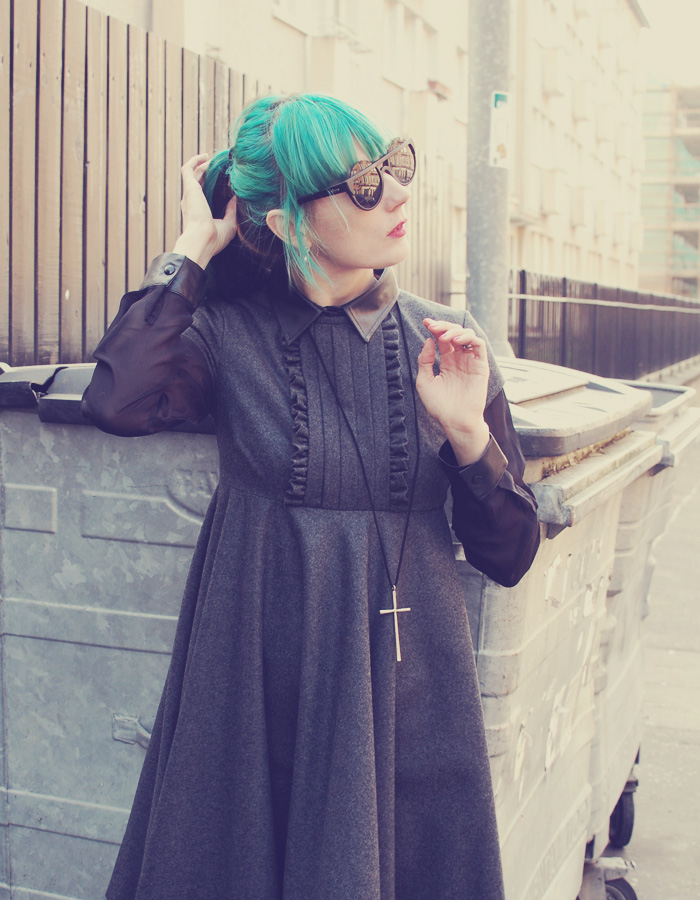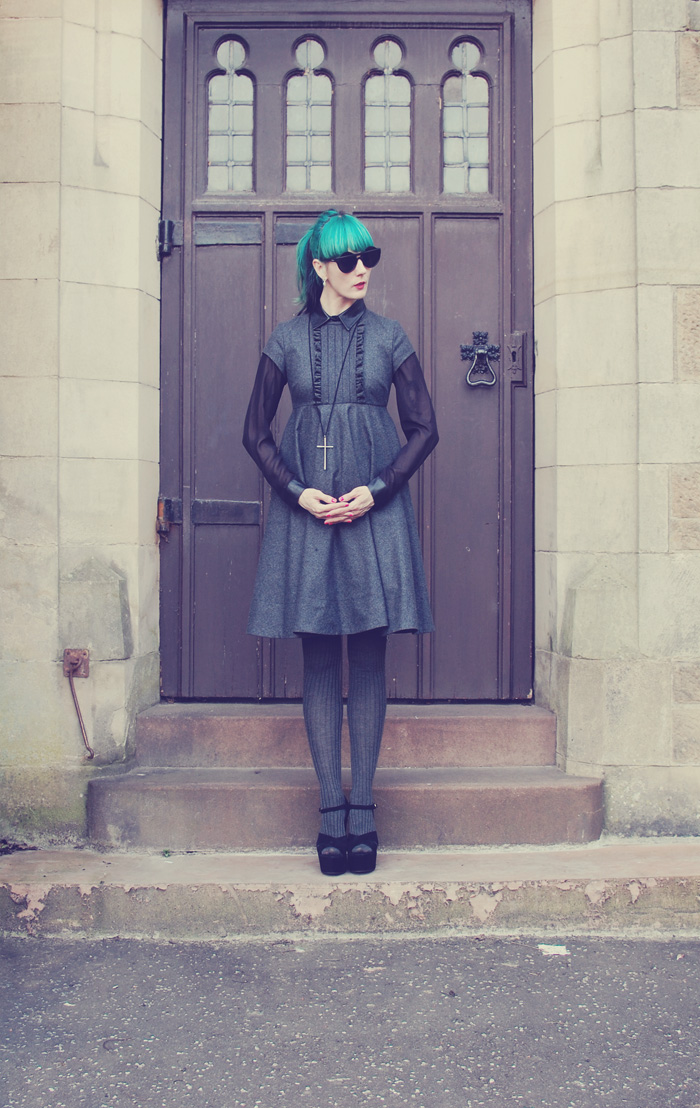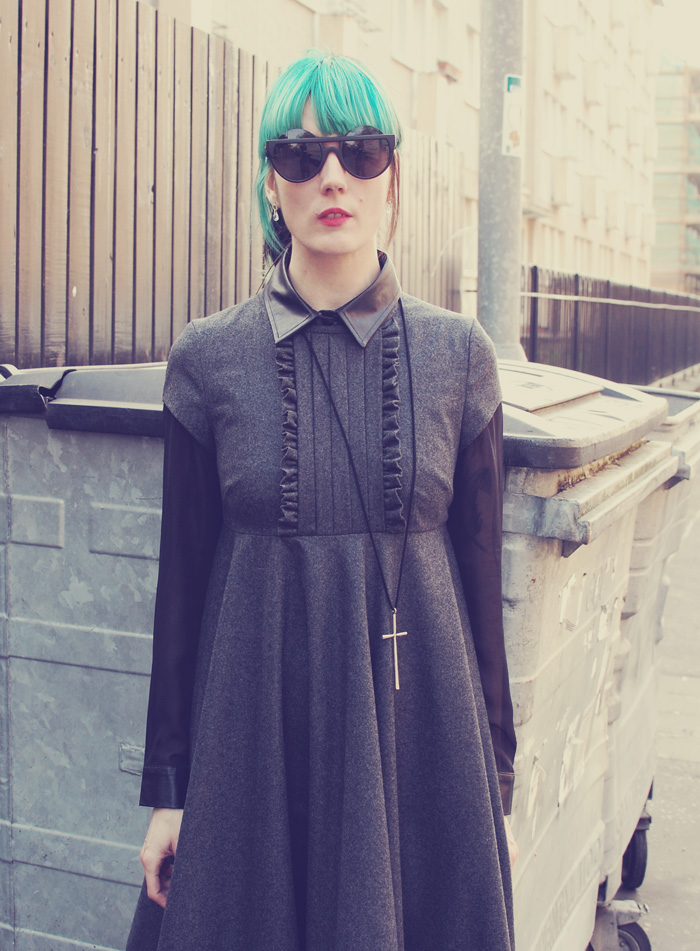 Now, say 10 Hail Mary's and be off with you.
Queen Michelle