At least once a week, someone tells me that print is dying.
That digital media is slowly but surely killing it. 
But as with so many things, rumors of it's death are greatly exagerrated.
Nothing and I mean NOTHING ever can or ever will, replace the thrill of a glossy magazine.
Their arrival through my letterbox every month makes even the greyest of days that little bit brighter. Each unopened tome an invitation to escape into another world, another time, another dimension.
For my favourite magazines, subscription is the way to go , so for me, the cover of a magazinee holds a slightly different appeal. I don't pick it up from the shelf  and buy it, because it is calling out  to me, but without doubt, it does affect how eager I am to crack the pages and the feeling it gives me when I first look at it.
Which is why a bad cover upsets me so much.
A cover like the March one for Harpers Bazzar...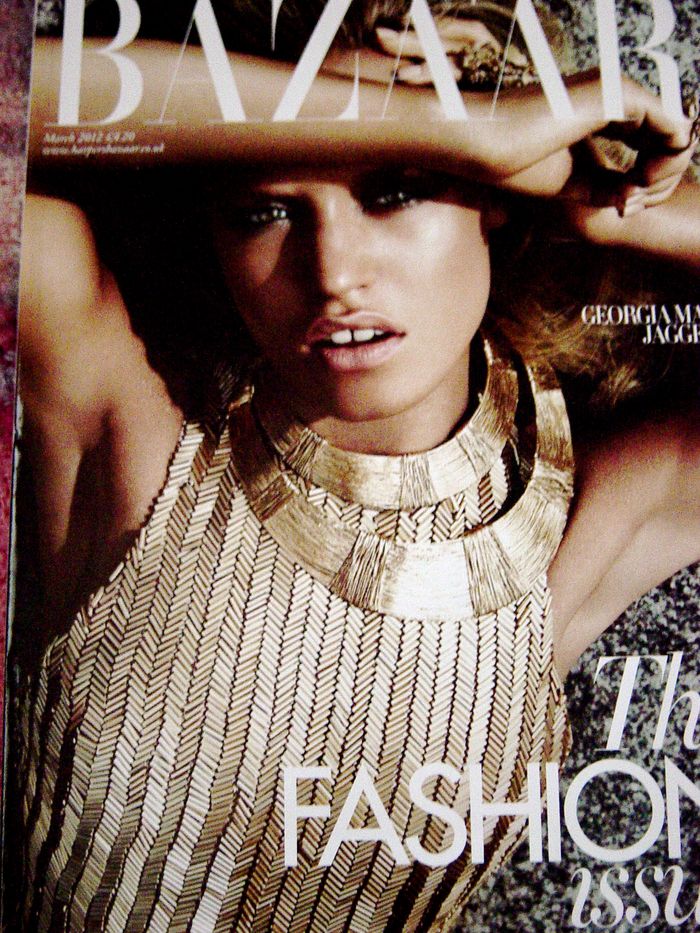 At the risk of stating the obvious, for me fashion is aspirationationl.
I want escapism, luxury and fantasy. Or I want to see something unexpected, new,something that makes me look at things a new way.
I know that I can't live in a cover world forever styled by Grace Coddingtona and shot by Tim Walker ,Beaton,Avedon or Rankin.
But I also know what I don't want.
What I don't want is some mardy arsed teenager scowling at me from the cover, trying to sell me my fashion dream. That's no dream, that's a freakin' nightmare!
Now I know that as I grow ever older, models will look forever younger. I have no problem with that. I also have no problem with Miss Jagger.  In fact I have no problem with young wonemen modelling clothes full stop. But I do have a problem where expensive clothes are pushed at me by models who look like teenagers.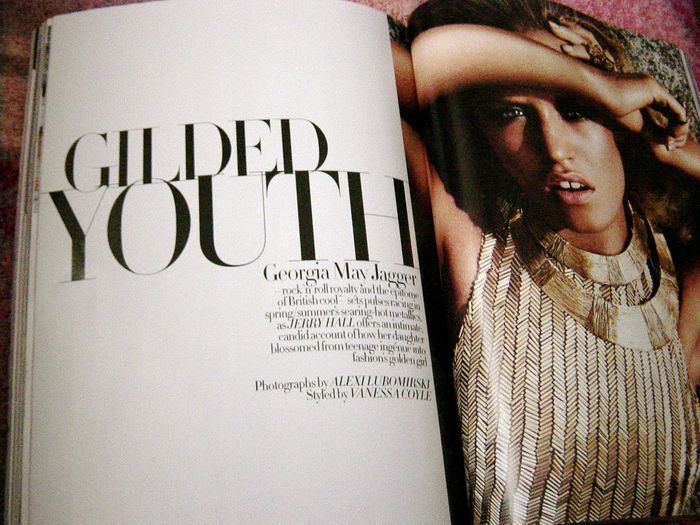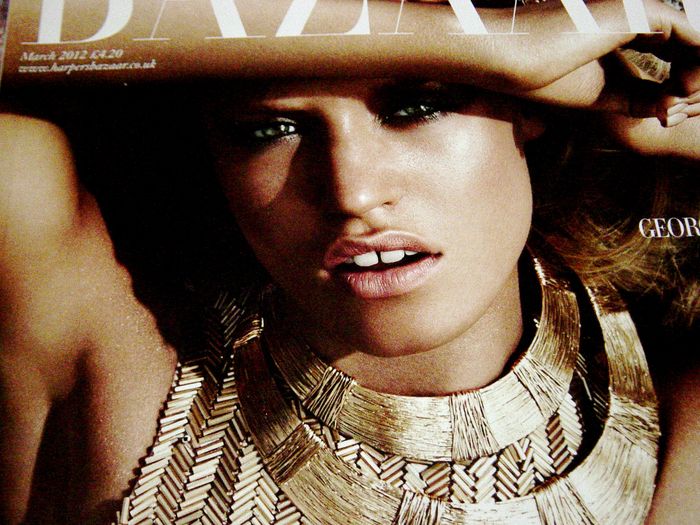 Grrrr.
Rant over for today.
A crabbit cross ol' Queen Marie