Currently, finances dictate that I must chose very carefully when I can splurge and when I need to be super-sensible.
I've been wanting a Minx silver manicure forever. As someone who has wasted large sums of money over the years trying to find the most reflective silver nailpolishes, Minx came along with their innovative nail wraps, producing the perfect chrome effect imagineable.
Perfect chrome nails don't come cheap sadly, and just wasn't a luxury I could justify. However, when I first decided to get my quartz ring made, I had an image in my head of how I wanted to wear it - with other plain silver rings and the silver manicure.
So it was time to find an alternative. I had a look in Sally and found some nailwraps, which you could apply yourself and only cost a few pounds. I picked their silver version, obviously, and attempted to apply them.
It's quite difficult to do as you can only do it with one hand, and you need to smooth the wraps down and stretch them over your nails simultaneously, which isn't easy. Also, these particular wraps were a little too thick therefore the effect was a bit like having gaffa tape stuck to your nails. Within a day they'd started to peel off at the sides. I'm not one to be put off though, so I searched online and found Nail Rock, which sounded a little more promising.
These were much better. Thinner, they stretched easier over my nails and, because they are thinner, they don't seem to be peeling off at all, and that's been 4 days so far.
My application of them is far from perfect, with some bumps at the most curved parts of my nails, but until I can splash out on a Minx manicure, these will do nicely indeed.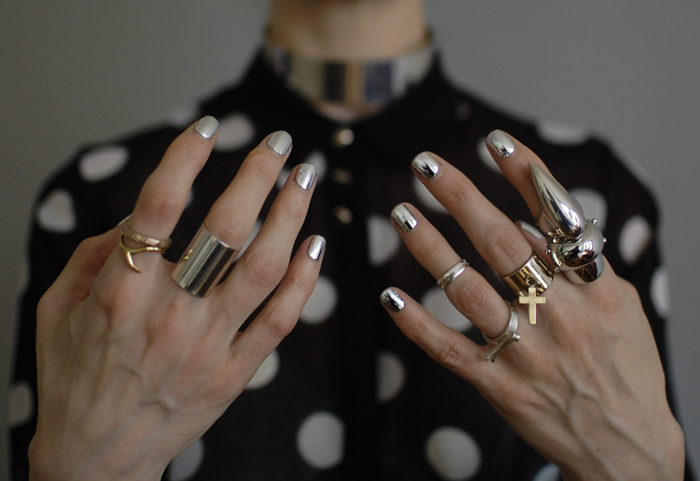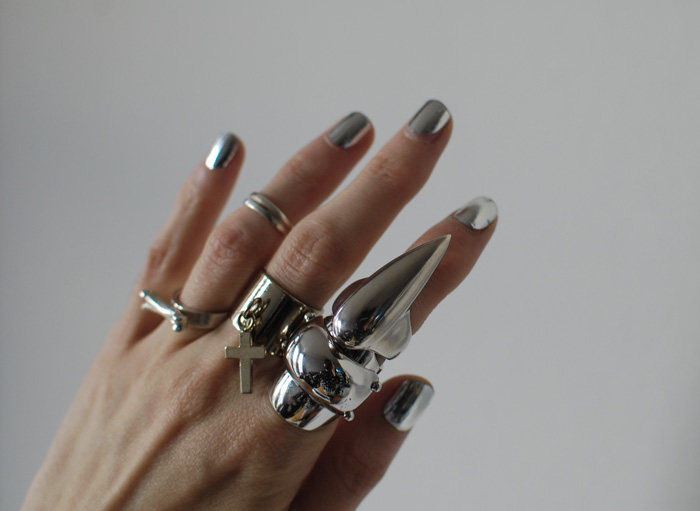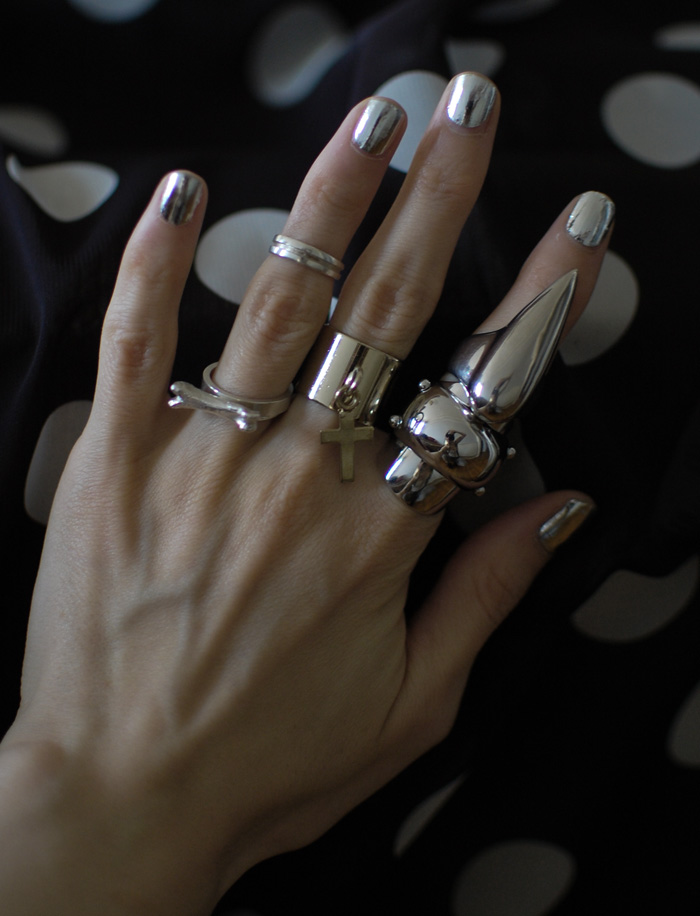 Also, in keeping with the slightly budget aspect of the post, I want to share with you another purchase I made for cheap, where I would normally most definitely spend lots - underwear.
I found this beautiful, and beautifully made, blush pink garter belt in Primark, of all places. It's has a lovely vintage feel to it and I was actually quite impressed by the quality. My only complaint is that it sits hip length (rather than waist length), which I don't feel is as attractive, flattering or practical. Still, it only cost a few quid and looks lovely worn with my sheer Lascivious fringed knickers.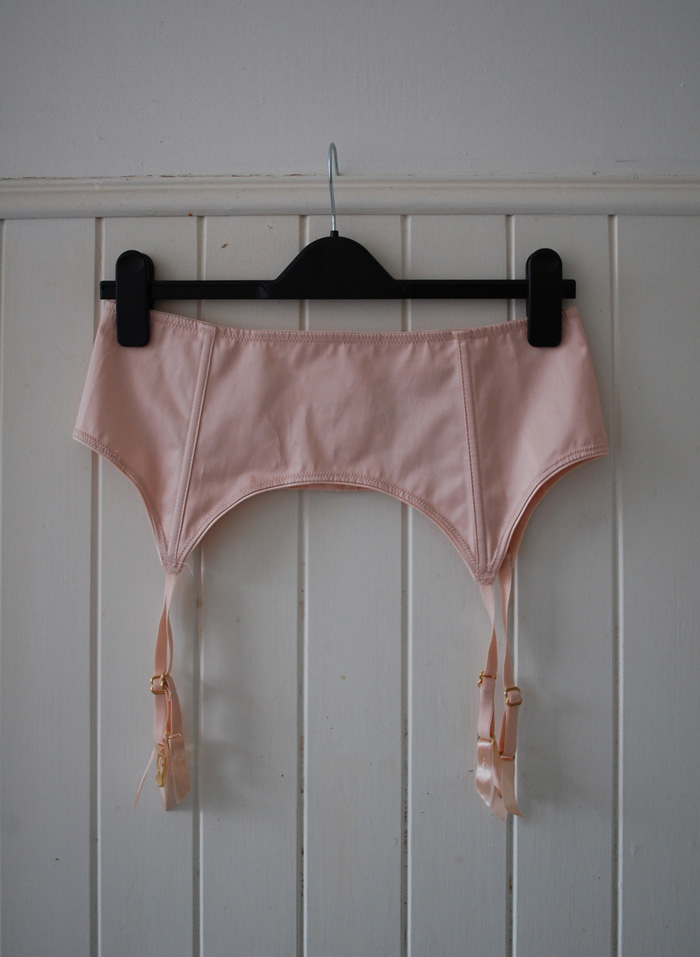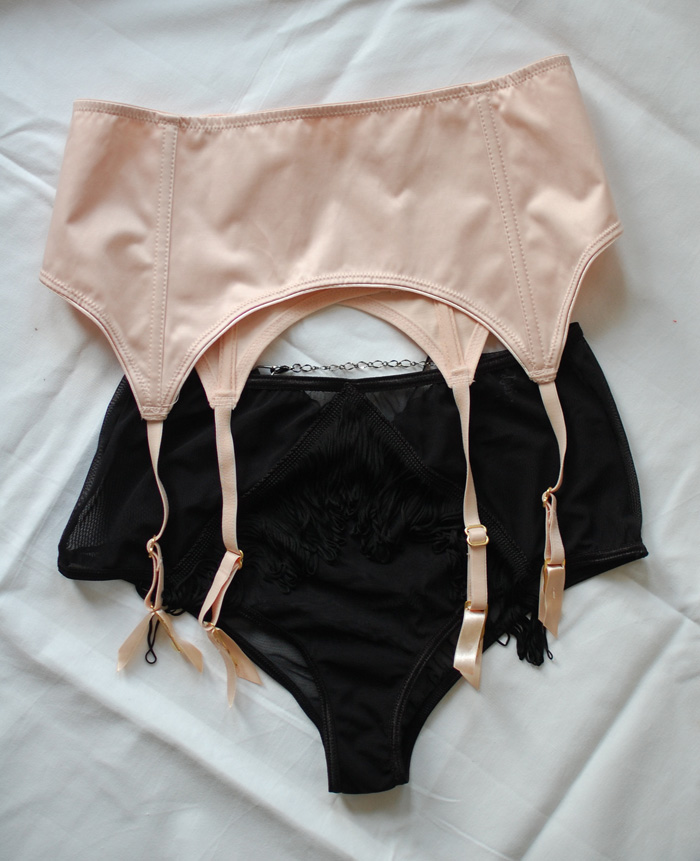 Queen Michelle