Sometimes feel my neatly buttoned up shirts require a little extra something. A little detail to add some additonal interest to the starkness of the shirt buttoned all the way up.
I often utilise ribbons, brooches and bows. Yesterday I felt that my billowing StyleStalker shirt needed some strictness, so I added a leather bow hairband I found in COS for £5. I simply took off the elastic is originally had at the back and added ties instead, to allow it to be pulled tight enough, and now I have the perfect skinny leather bow tie. Easy!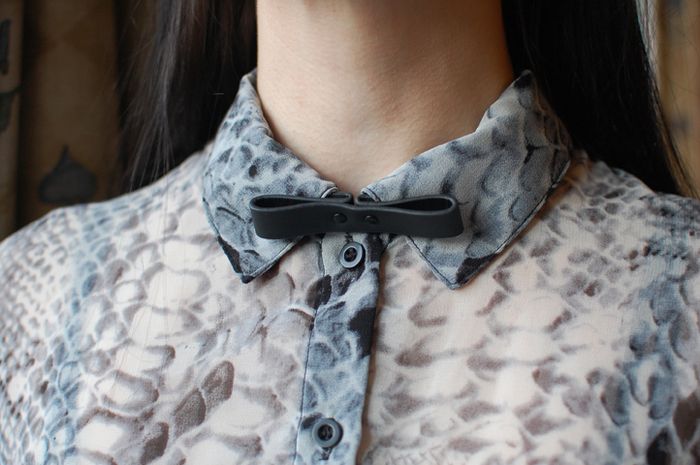 We saw Balenciaga put some super sharp tips on the collars of their white shirts and this look is incredibly easy to replicate - simply find a shop selling Western wear and you'll come across a plethora of collar tip designs. ASOS, of course, are already on the ball with a few lovely design of collar tips. These birds are my favourite I think.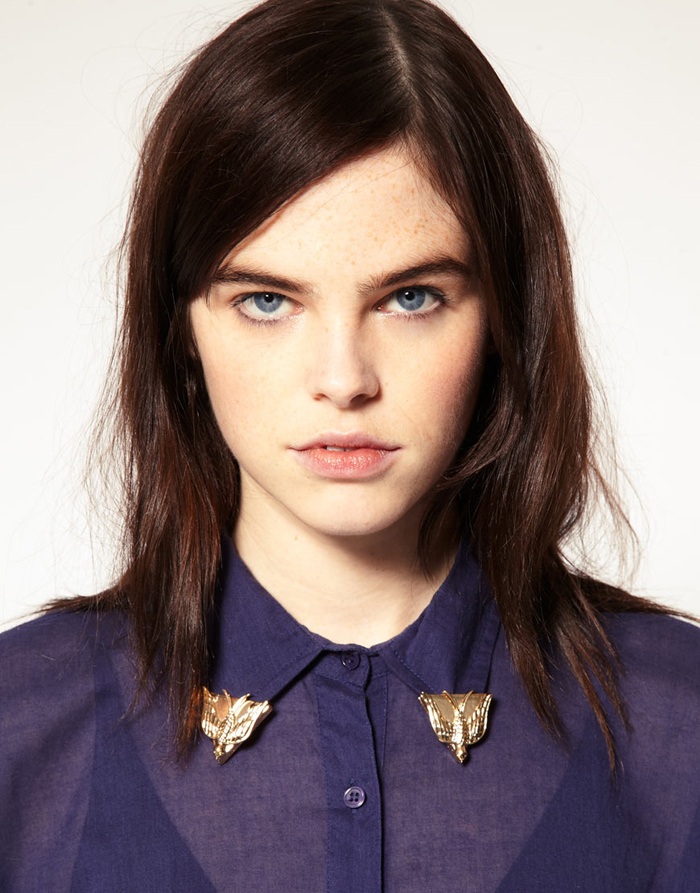 Queen Michelle