London based label Billy Boyce, designed by Shaun Akanbi, recently unveiled a capsule series with much chat about daring: "Shaun built this fierce collection to reveal the brands outermost scope of sheer elegance. You would be forgiven to think you have woken up on a shop floor of a Mayfair super brand but you don't have to buzz the door to get hold of this daring collection...". When I first saw the collection my initial thought was it was tacky nonsense. I didn't get a sense of "elegance" or "daring", but rather a whole bunch of ideas thrown at a wall and whatever stuck ended up as a collection. Yup, I was pretty harsh in my evaluation of this work. It's all a bit Kanye West.
Then a strange thing happened.
I started looking at the pieces individually rather than as a somewhat blingy collection and, taken out context, the blue sequin jumpers and blazers have enoigh humour to take it from being so bad it's bad, into so bad it's good territory and the tweed zipped trousers have an air of Ashish about them which makes actually quite excited about them.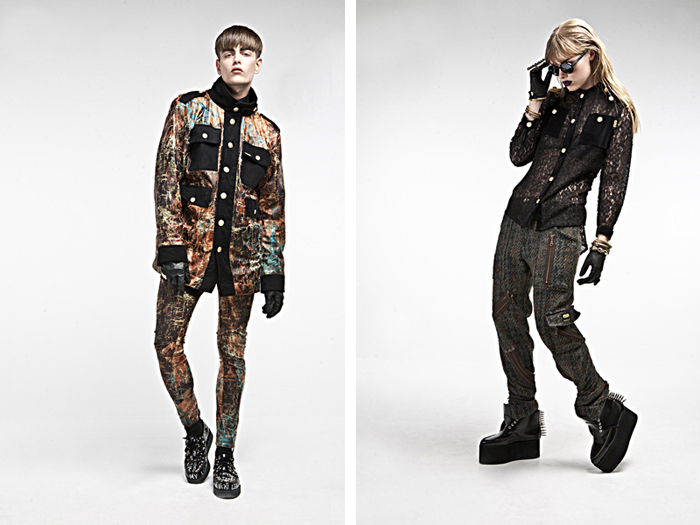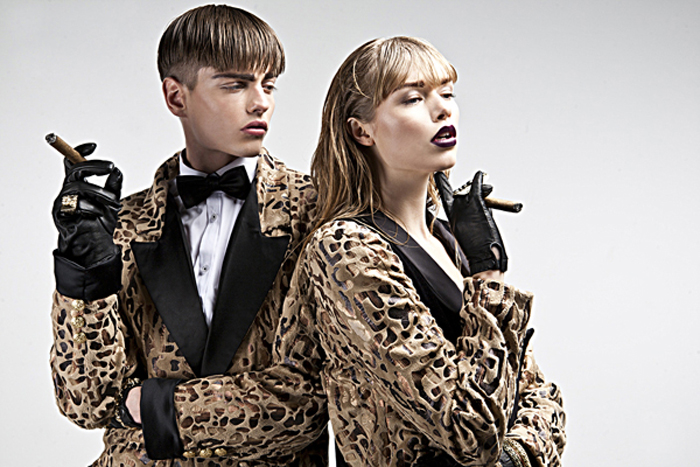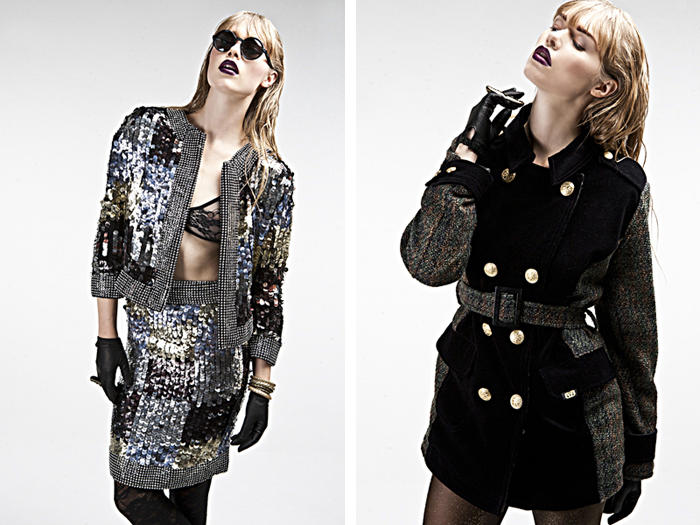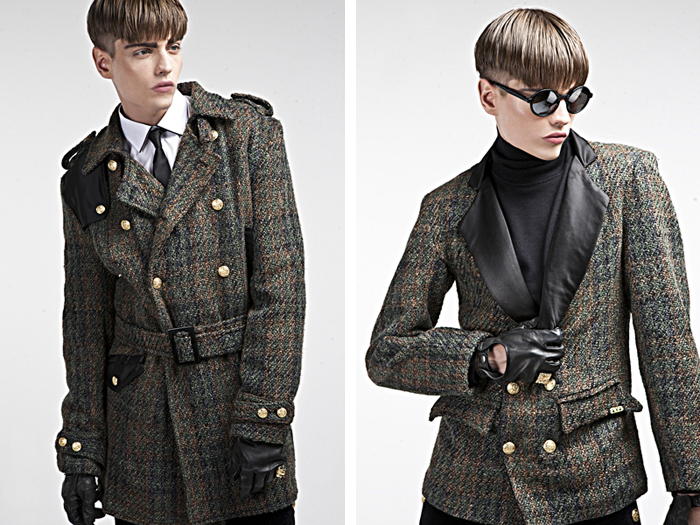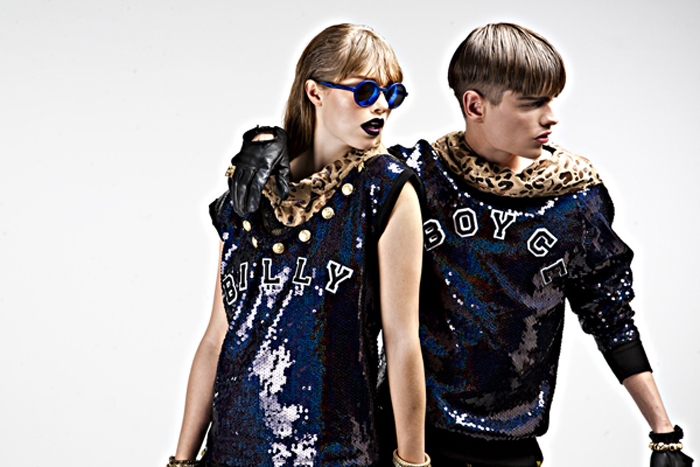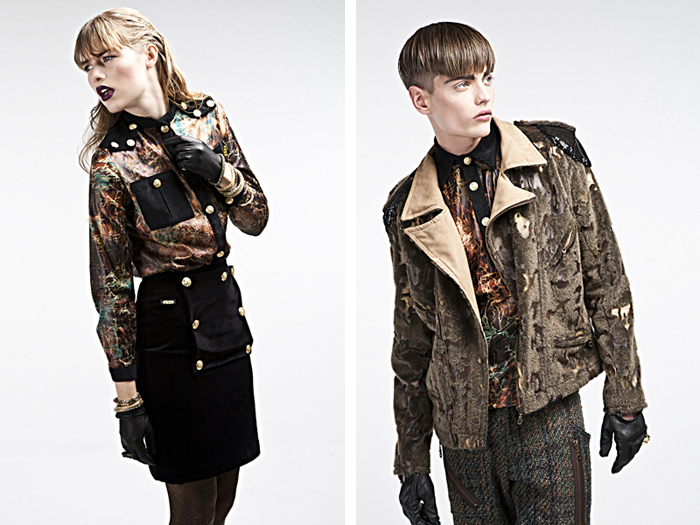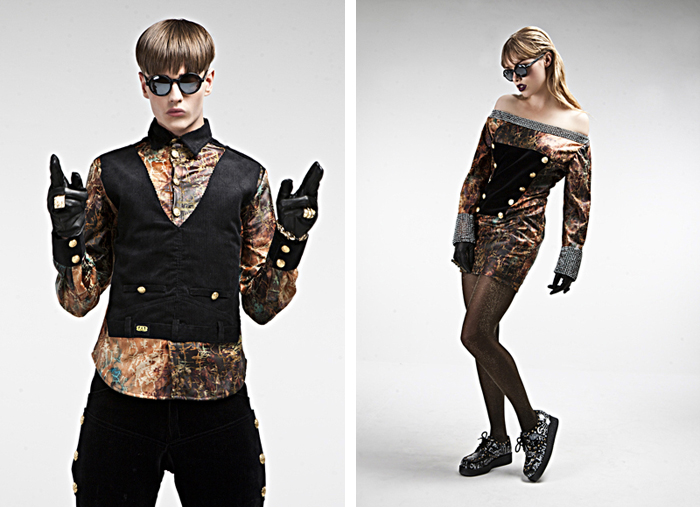 I'm hoping the ostentatious 'BB' logo emblazoned on pieces of the mainline collection don't make an appearance here though - such vulgar brand displays are fine for the likes of Juicy Couture, but I would hope that unless you want your appeal to lie mainly in the chavs of Essex, then it's time to ditch the visible logos.
Strangely, it's the menswear which really stands out in this collection. Shaun has clearly tried to get men to be open to wearing sequins and prints. Sibling have done this with aplomb, but it's good to see another designer venture into using such textures in menswear. The tweed here works beautifully, especially the classic cut peacoat, which feels timeless rather than gimmicky.
Overall, I do like this collection, against all the odds. It feels like what would happen when the Super Super generation finally grow up - enough to ditch to the smiley faces but keeping enough attitude to wear a sequined blazer. It works.
Queen Michelle