H.R. Giger is perhaps the artist anyone who hails from even a vaguely alternative background knows about. His work inspired a million death metal album covers. Dark and often frightening his images provoke, shock and repulse in equal measure.
Suffice it to say when a designer comes along and cites this artist as the inspiration for their collection, I am excited and curious as to what the result of that will be.
That designer is Malgorzata Dudek and the results gave me goosebumps.
Dudek sent her sketches to Giger who approved her usage of some of his images, thus resulting in an enviable collaboration.
The Polish designer has delved deep into Giger's body of work and has cleverly incorporated famous elements such as the baby heads from Landscape XVIII.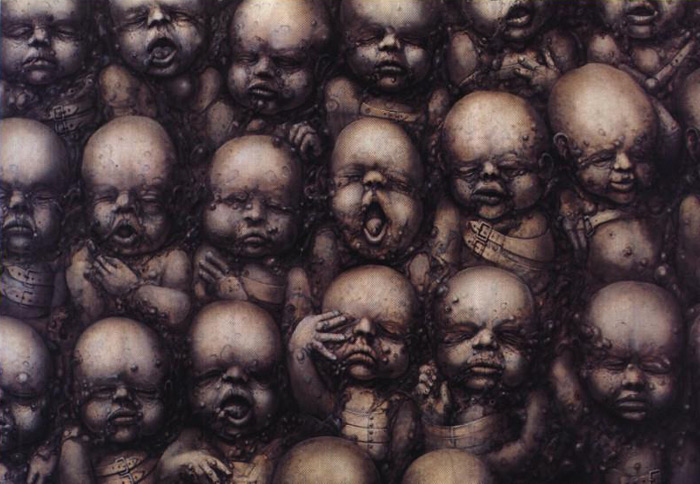 Dudek created 3D baby heads on sheer fabric, which pile their way up the train of a grand couture dress.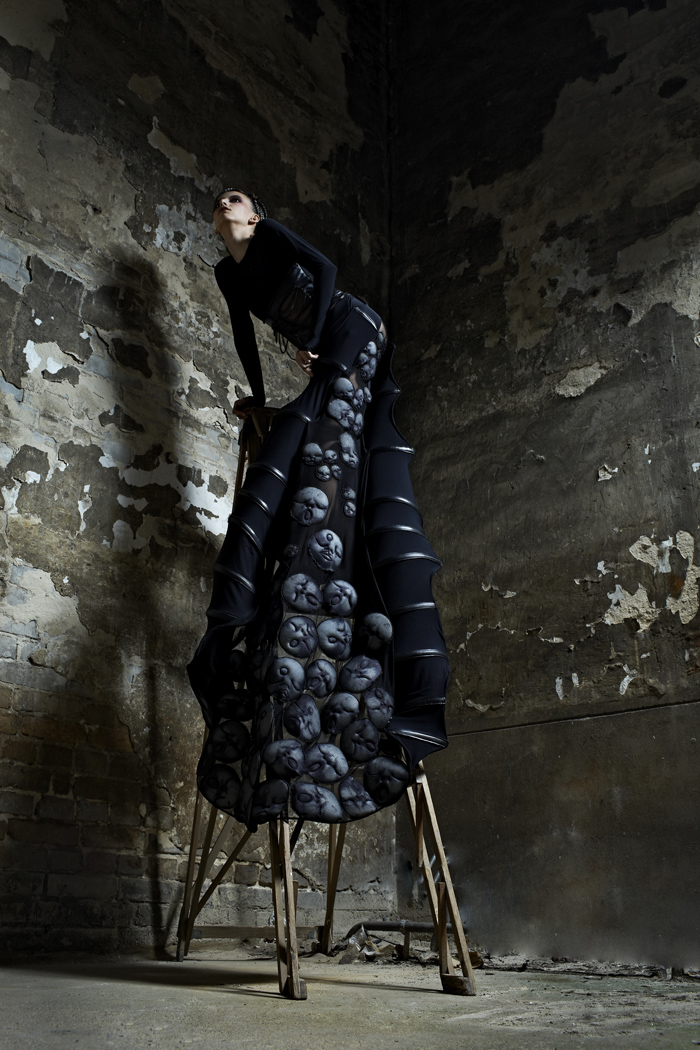 Other elements of Giger's art are infused in the collection from spine-like details, which even carry through to the hair, to laser cut leather which was inspired by his airbrushing.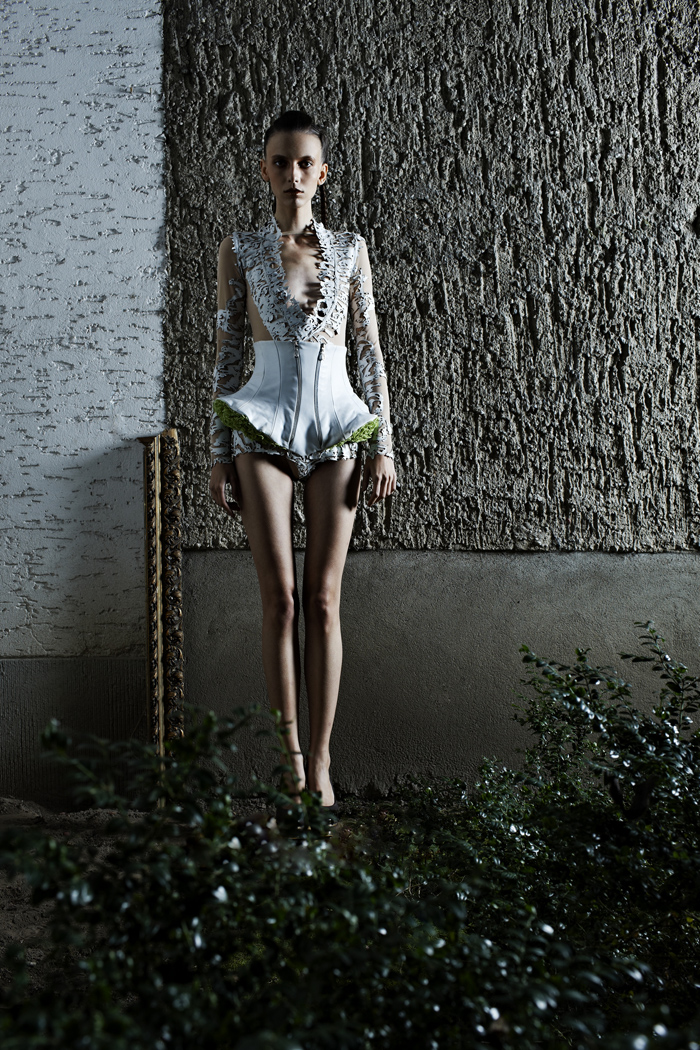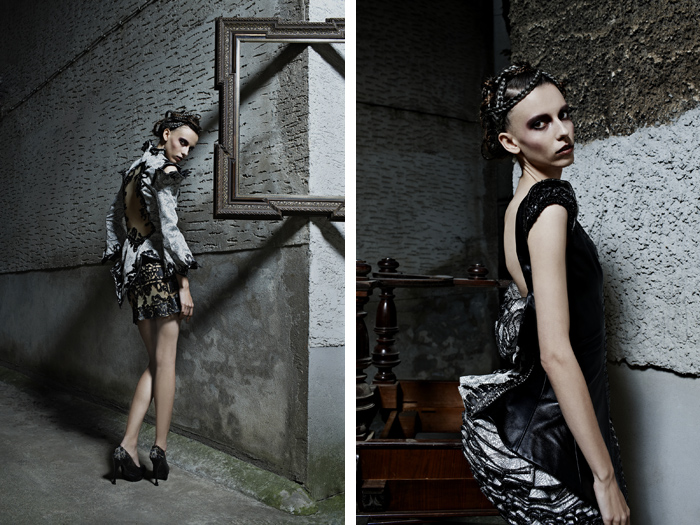 These incredible metal sunglasses were designed by Slav Nowosad and were inspired by Giger's Birth Machine. I need these in my life!
The collection, entitled Giger's Goddesses, has the kind of allure slightly gothic creations tend to have - provocative in a very hidden, aloof way. You might of course to expect a collection such as this to be produced entirely in black, but whilst black is indeed prominent, there is a bright, warm charteuse green and fresh white, adding a moonlight element to the entire offering.
There is a stunning white gown, worthy of a grand wedding, adorned with intricate lace with beading cascading over the shoulders onto a corseted bodice. Pieces such as this and the laser cut leather keep the whole thing looking feminine rather than aggressive.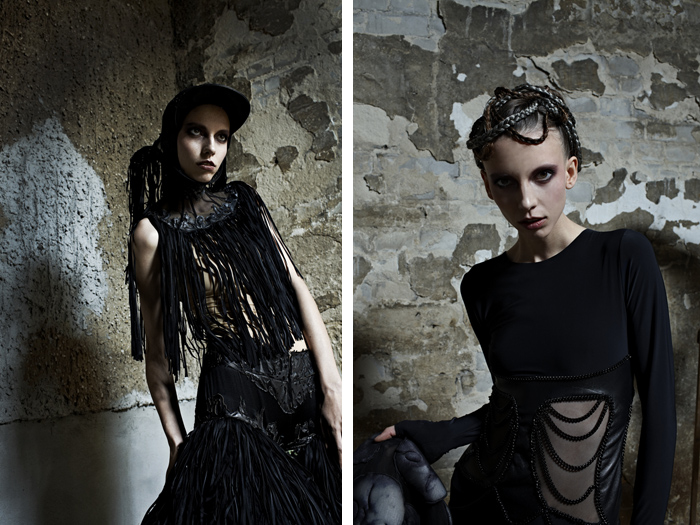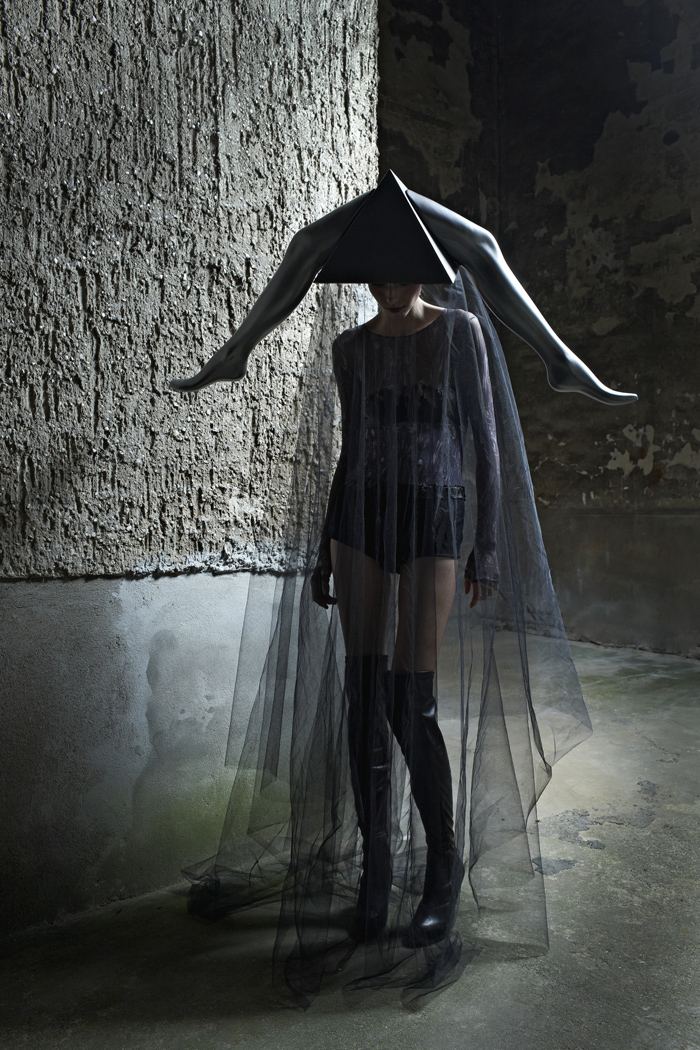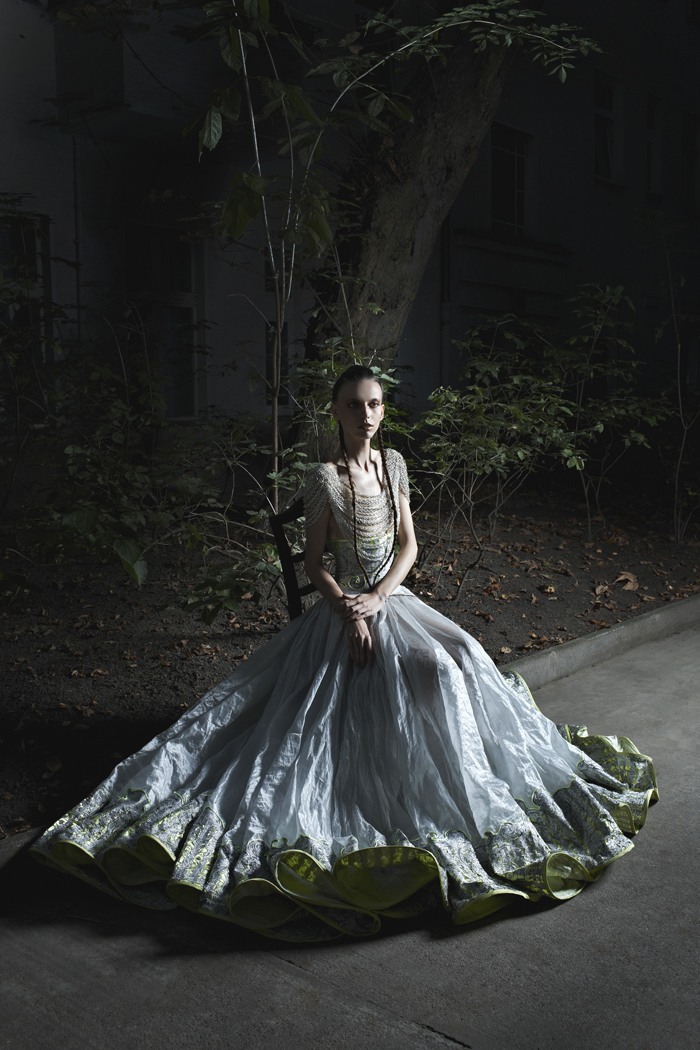 I think Dudek has worked Giger's vision beautifully into fabric. She had remained respectful of his art yet translated it in a unique and much less literal way than one might expect.
Queen Michelle