I took the plunge last week and invested in my first bit of velvet for the autumn season. Nothing makes me feel autumnal like velvet. It's reminds me of when I was a teenager as I went through a phase of wearing floor length velvet dresses. I had nothing if not a flare for the dramatic.
I haven't bought a floor length velvet frock admittedly but rather some amazing velvet platforms. I found them in Urban Outfitters and they are Deena & Ozzy
The burgundy velvet was calling out to be worn with some quilted gold ASOS shorts, Manoush embroidered coat, Monki floral shirt and DIY beaded neckpiece.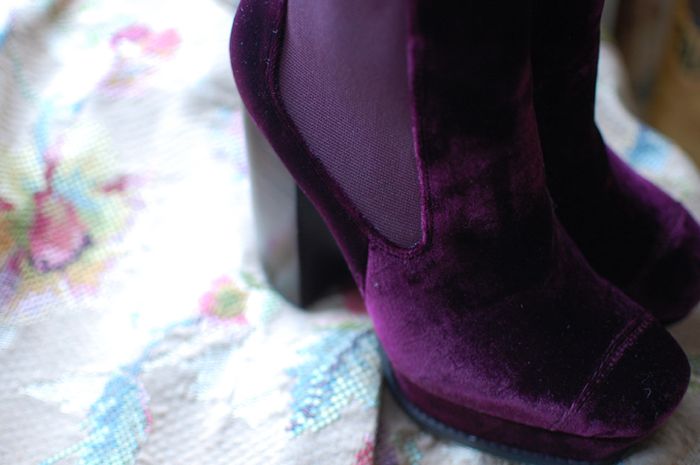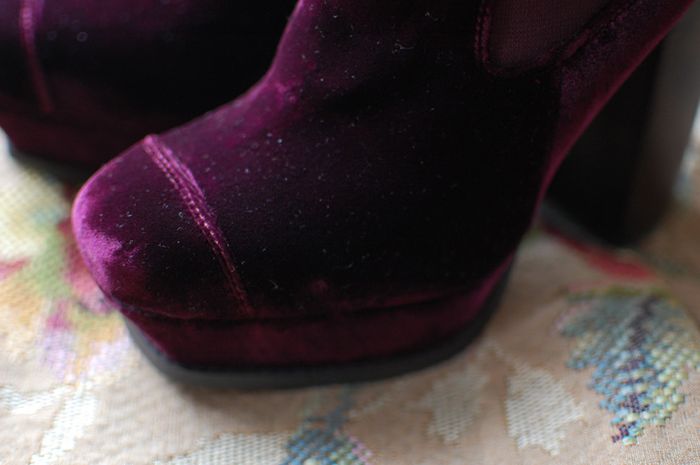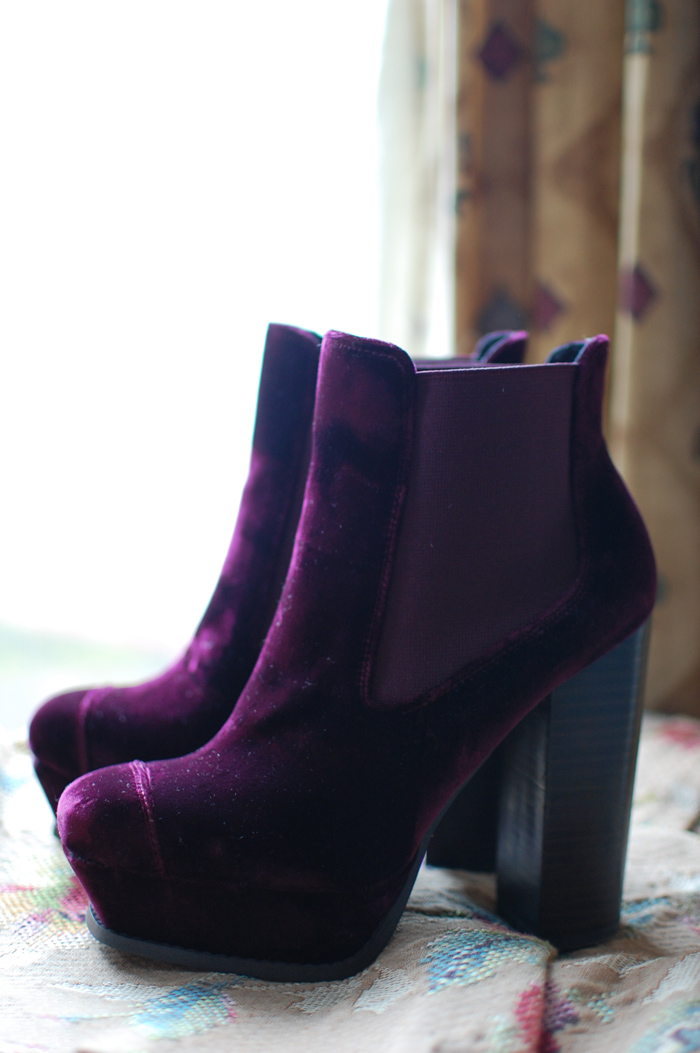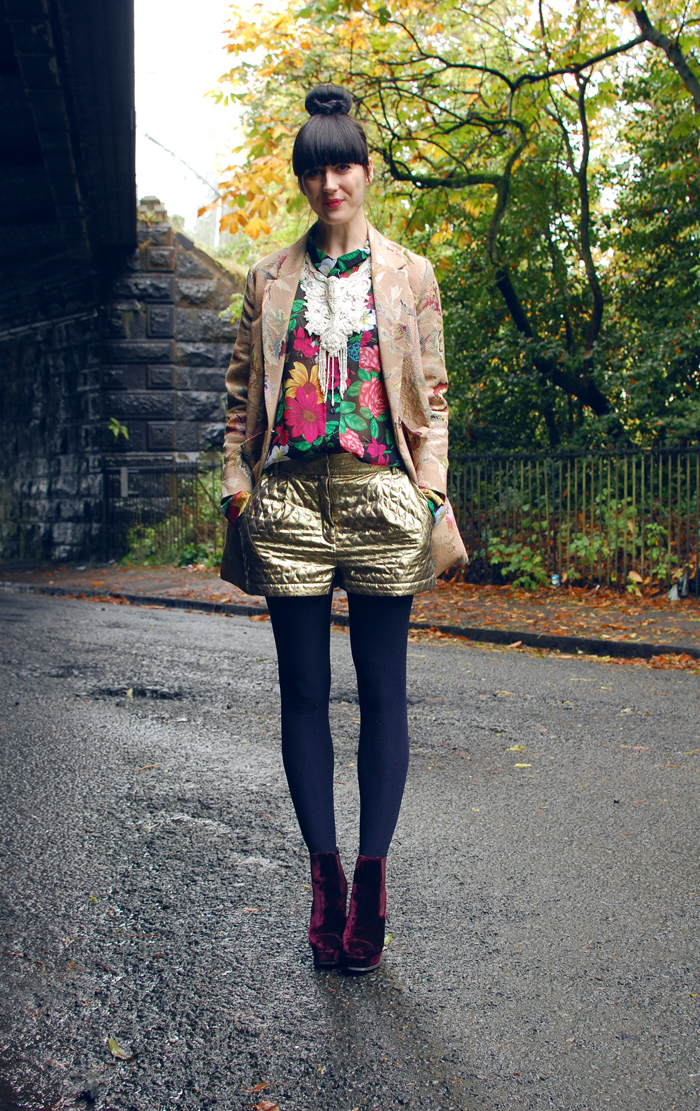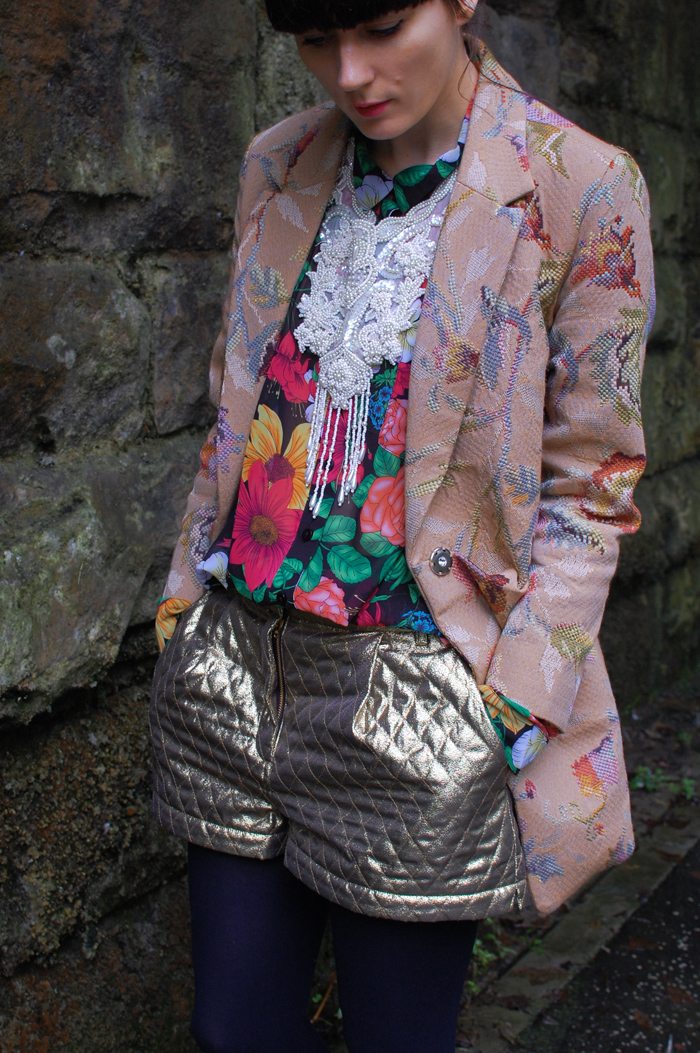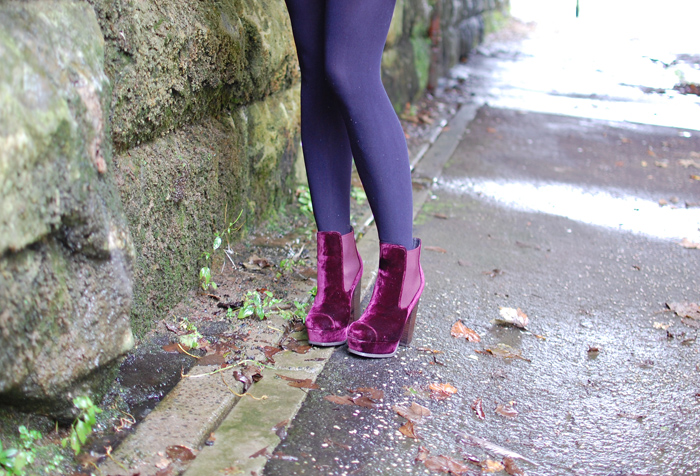 Queen Michelle