I completely praise new online stores such as Stud & Stud, whom I've featured on the blog when they first launched, for being bold enough to take the chance in stocking new designers and emerging talent. It would be the easy option to fill your shop with no-brainers like Jeffrey Campbell as you are going to sell the stock easily, but the folks at S&S are braver than that, opting instead to stock the likes of Miista, Bordelle, Simon Preen and their newest designer, Hayley Scanlan.
As a blogger I support new talent so truly appreciate a shop doing the same, giving us an the ability to buy labels we might not otherwise have access to. Sites like Not Just A Label have certainly help pave the way for the more left-field designer to get a chance to actually sell their designs and Stud & Stud are picking up the baton and running with it.
It seems to me that these guys are in for all the right reasons and have a genuine interest in supporting fresh talent and offering the customer something unique. This way we can augment our wardrobes with the ocassional piece by an up and coming designer fairly easily, which previously we would have had to have made a trip to London to do - and even then it invariably involved  a lengthy process of making appointments to go and visit the designers' showroom to try and procure a piece. So it's amazing that those barriers are little by little being forced down by shops like this.
I was pretty thrilled to find out that Hayley Scanlan was going to be added to their inventory. The Scottish designer is a mistress at digital printing. Anything which remotely interpret Bauhaus or Russian Constructivism and I'm all over it and Hayley does it in a pleasingly abstract way, making her prints modern and very fitting for the studding she does on her garments.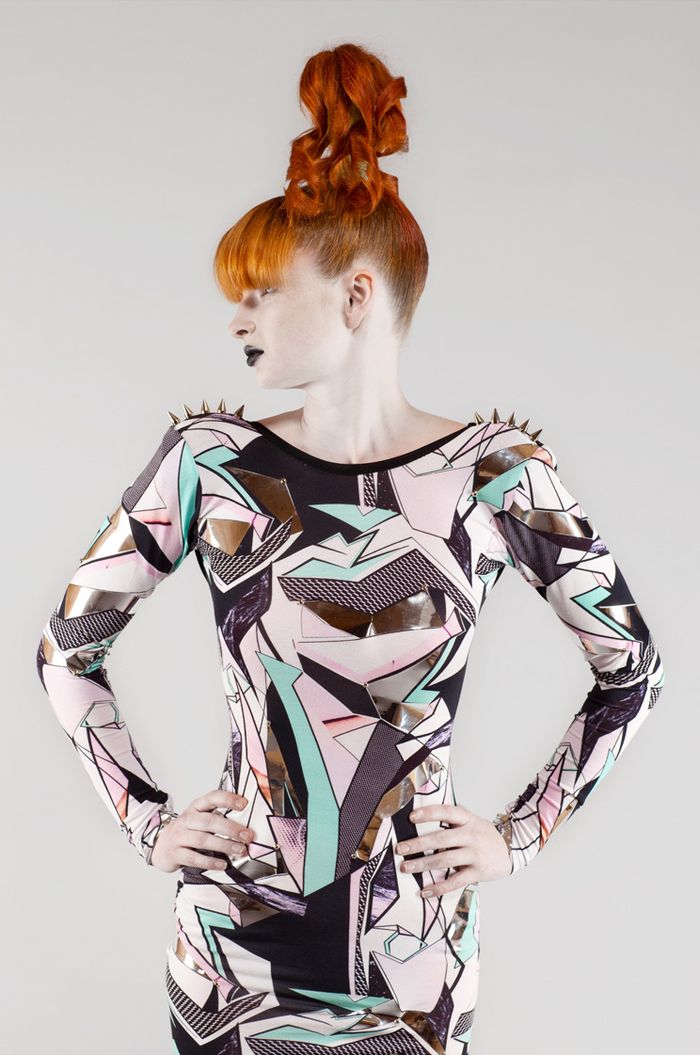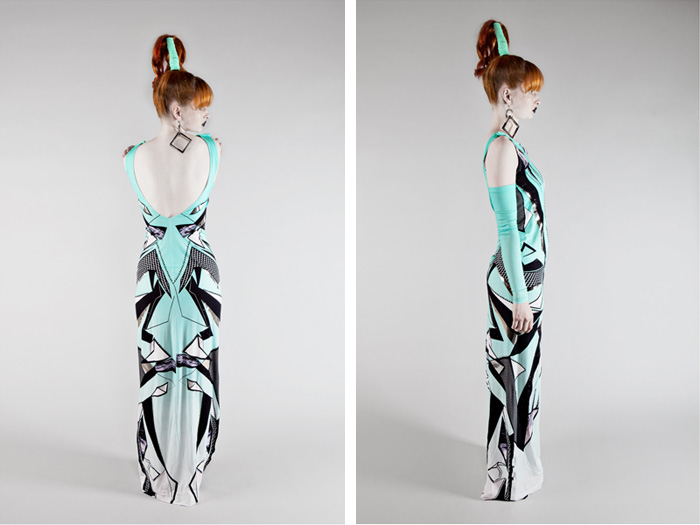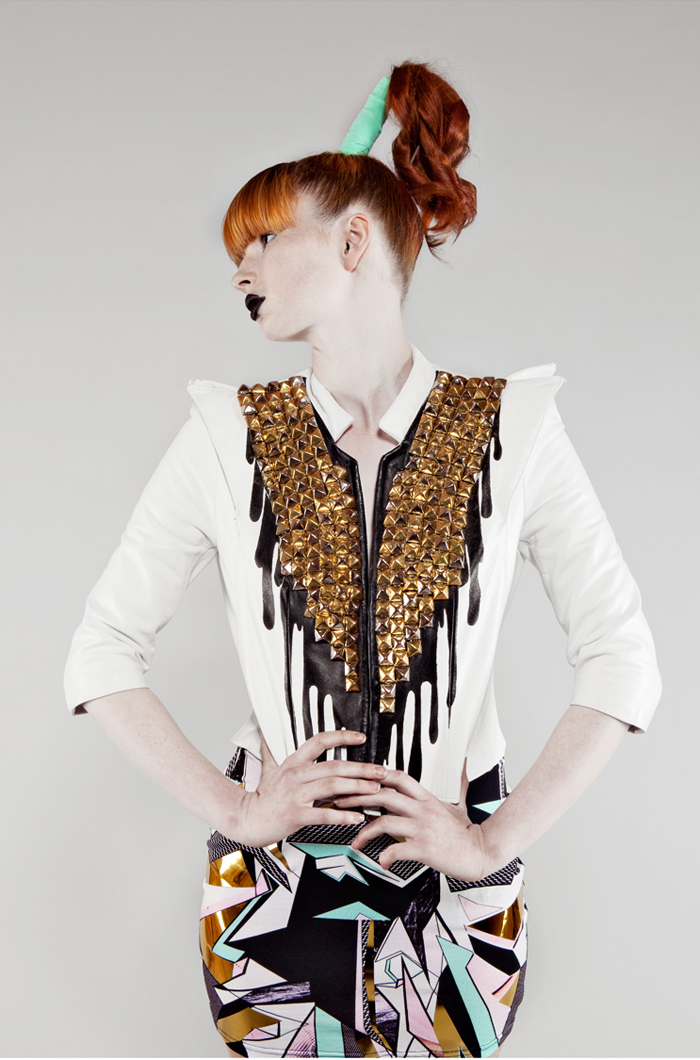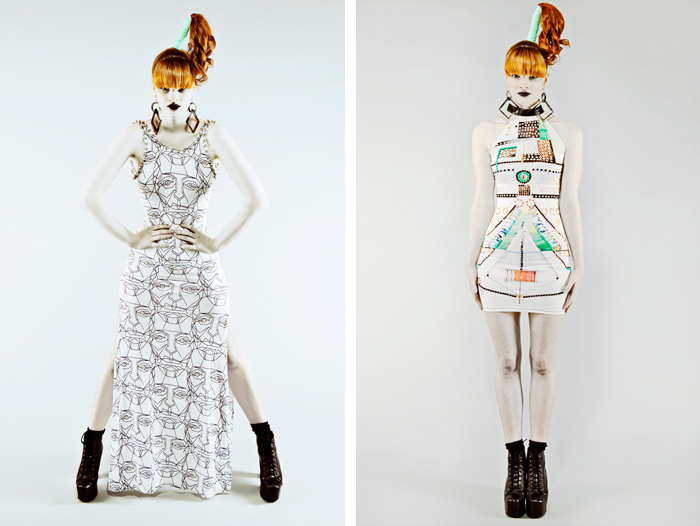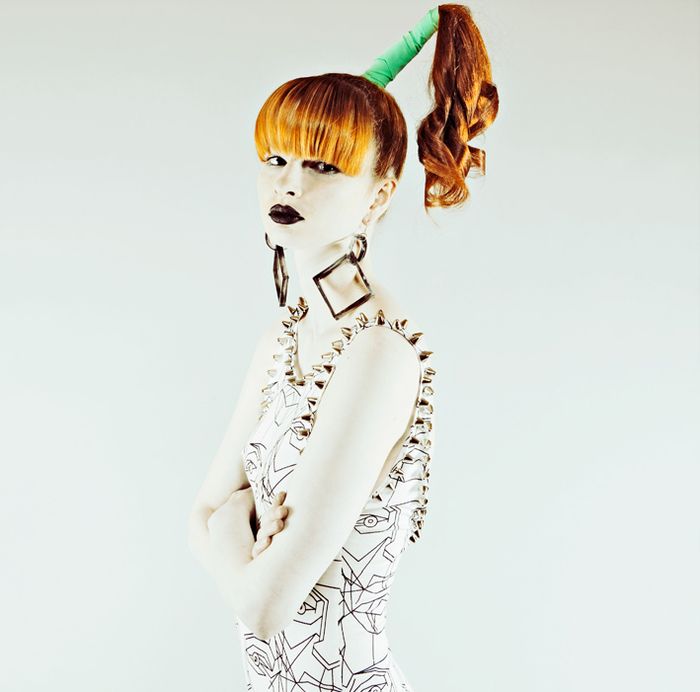 Queen Michelle