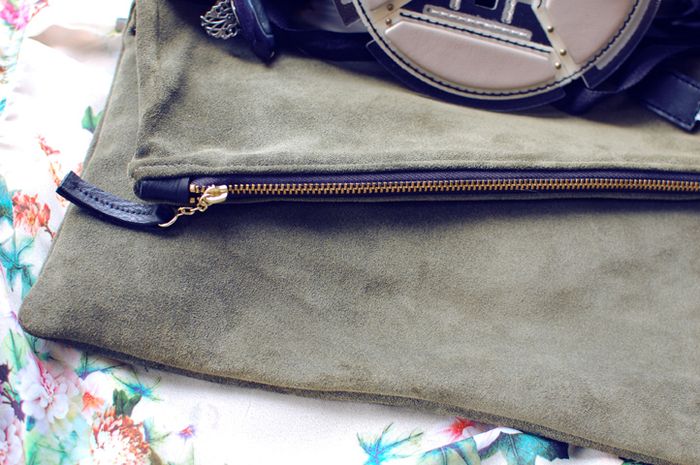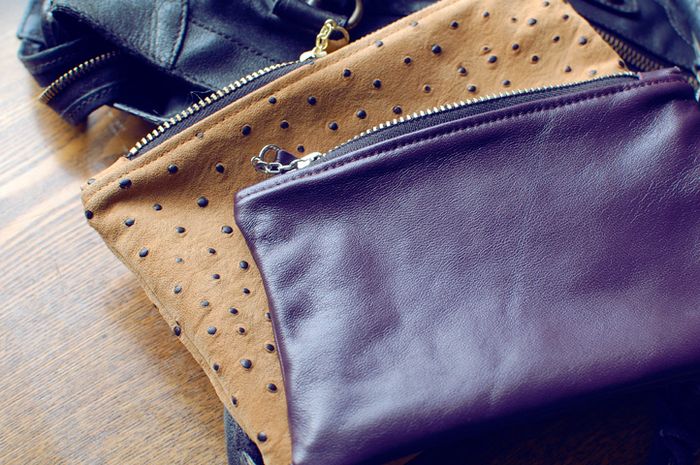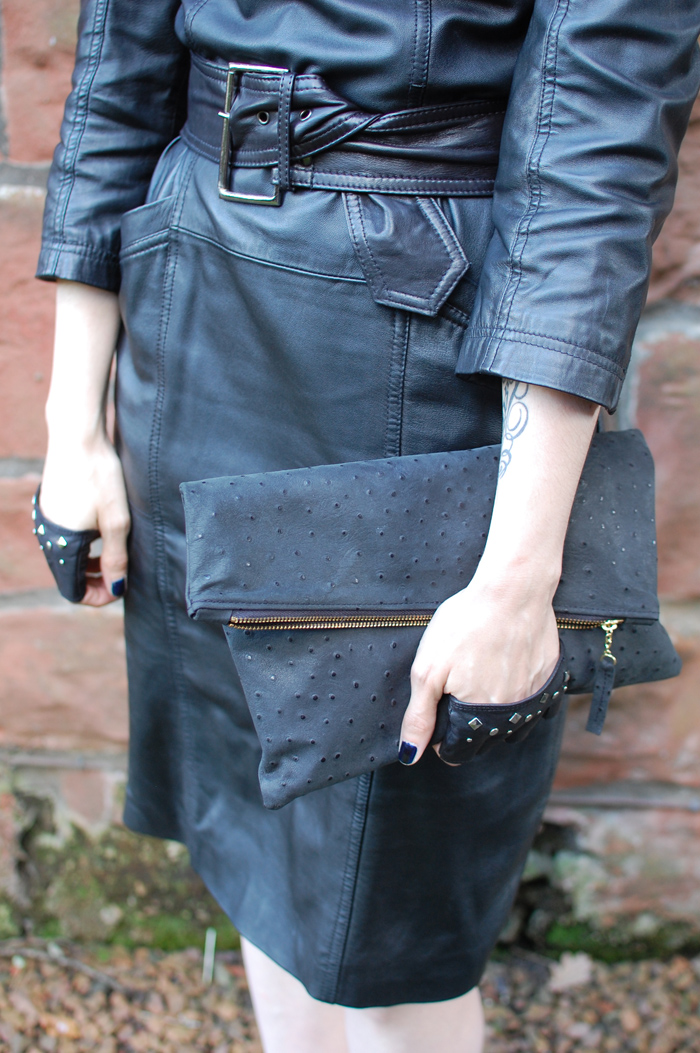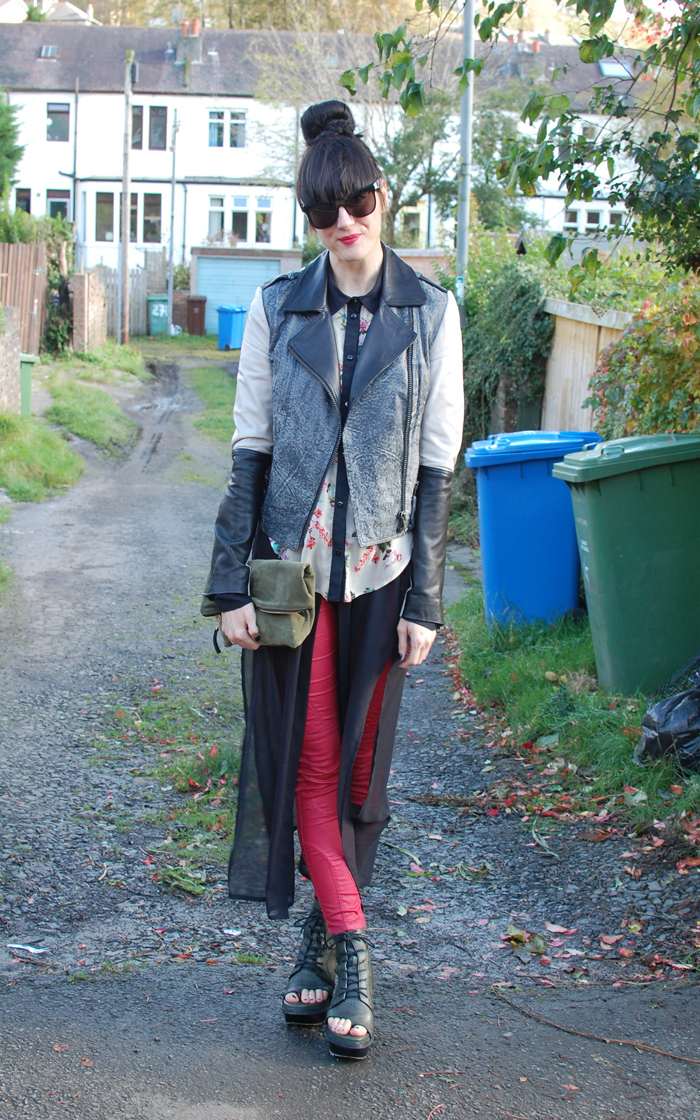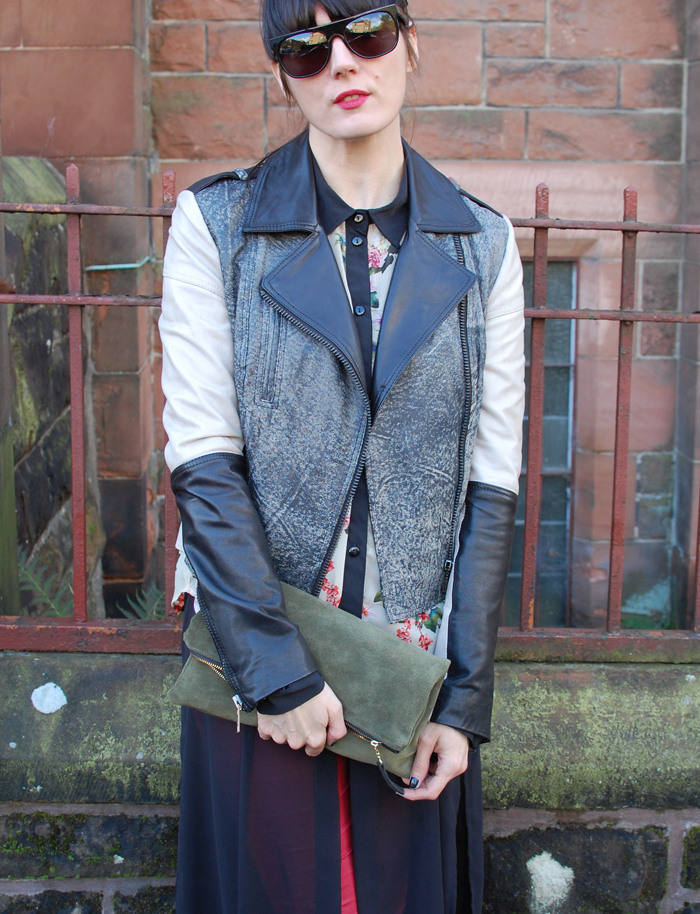 1: H&M leather dress / Dune shoes / Gifted gloves 2: Gestuz biker jacket / ASOS jeans / Topshop shirt / Charity shop shirt dress / Retrosuperfuture glasses / Alexander Wang shoes
New York label Marketa, which I've featured before, very kindly sent me some of their bag samples last week. I was so thrilled about it as their slouchy clutches seemed to be the perfect size and have the right amount of simplicity to fit well into my wardrobe.
And I was right.
The box contained four bags which have already been introduced to my closet very successfully. Two of the bags were small purses, which I've been putting inside my larger handbag to keep all the small fiddly things together such as phone, keys, lipbalm, loose change, which means I no longer need to root around the bottom of bag looking for them.
The larger slouchy clutches are stunning - a matt black leather and a green suede - and hold a misleading amount of stuff. For example, inside the green one I could actually fit my umbrella and DSLR, so they do hold plenty, even though it might not, at a glance, appear that way. Whilst I'm still the girl who carries a bunch of crap around with her, I think carrying a fabric tote, with aformentioned crap, and one of these clutches is actually a good compromise. I am working towards ditching the crap, but who knows when I'll need all those ancient receipts and old sweeties.
A native of Prague, Czech Republic, Marketa Psenickova received a degree in accessory design from the Fashion Institute of Technology. She is also an accomplished millner and has worked with famed designers such as Casa de Rodriguez and Cha Cha's House of Ill Repute.
Every bag is manufactured in their New York studio in small production runs so each bag feels very special indeed.
Queen Michelle