There is no item in life, that isn't made more wonderful by a touch of luxury.
And now thanks to the Stockholm based  company Molami, now even your headphones can combine technology and luxury.
Until the lovely Natalie from Sane sent me over the press release and details, I was blissfully ignorant of just how special headphones could be.
Designed with high-style in mind and using quality materials such as nappa leather, stingray, silk and 18k gold plated finishes, the price range is from £150 - £400 and will be available from 1st November at www.molami.com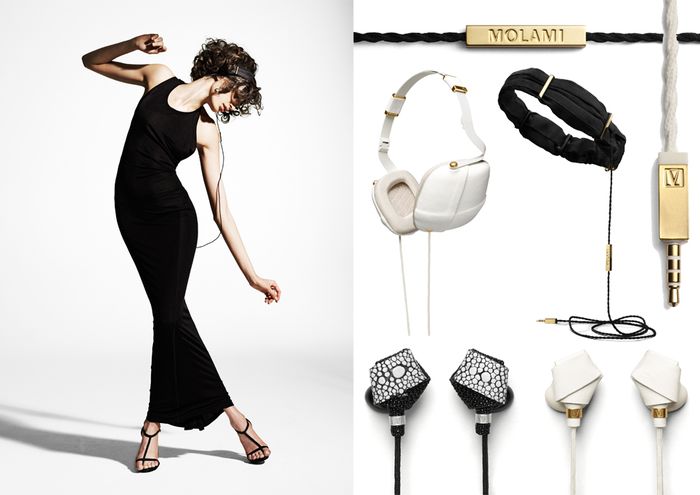 The current collection of Molami features three models—Bight, Twine and Pleat. The tailored geometry of each model, along with braided textile‐wrapped cords features discreet accents plated in 18k gold !!!
All Molami headphones feature a microphone and remote, allowing you to pick up calls and communicate while listening to your music.  The microphone and remote are compatible with most mobile phones featuring a 3.5mm socket.
Damm you Molami, now my poor ears feel underdressed, unloved and deprived...
Queen Marie
Statement: It goes without saying, that historically, no one loves your ears more than the inestimable Optimo Espacio!!! xxx