I put my hands up - this is just an inane "oh my, I would love these shoes" post. Nothing more, nothing less.
I swear I actually hate  this kind of post because it's lazy and requires no work at all, which is why I try and avoid them, generally speaking...but I HAD to post it because I squealed a little when I saw these shoes from ASOS! I also figured as it's a third post of the day it's OK to write about some girly fluff?
Like every other girl on the planet, I coveted the glittery Miu Miu ankle boots. I sighed longingly when I saw them go up on Net-a-Porter, wishing I had a spare £550 lying around. I imagine you could never be miserable with your feet encased in silver glitter. I imagined the salmon coloured suede looking wonderful with teal tights and a silver, pleated skirt, topped with a shaggy fur coat and maybe even a hat.
So beautiful.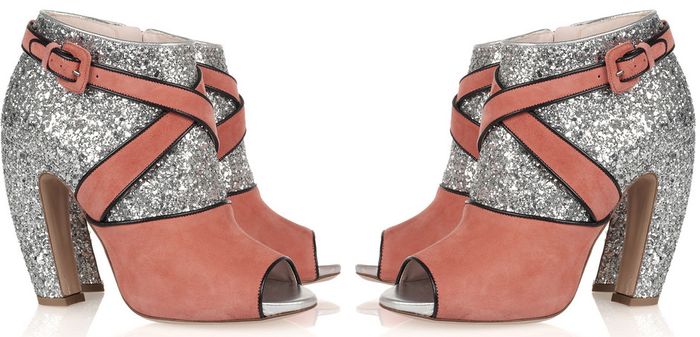 Alas, I do not have such money for such fancy shoes.
However, I am so tempted by these beauties from ASOS. Glitter? Check. Pink? Check. Super girly? Check.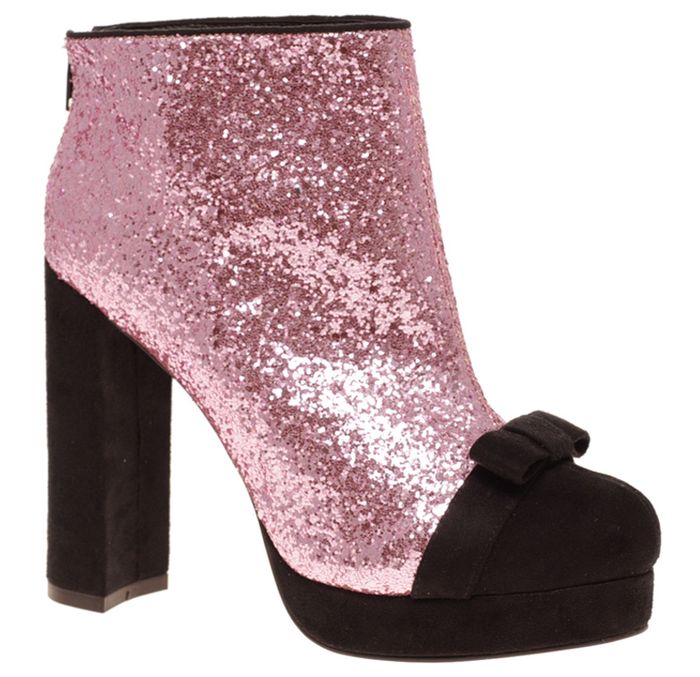 Pink glitter with a pretty black toe and block heel has lots of girly going on but with the right amount of attitude. I might be equally as happy in these. OK, perhaps not equally, but £500 better off certainly.
Queen Michelle