As I mentioned last week, I have been thinking lots about the wearability of the Proenza Schouler AW10 collection. An easily interpreted collection, I've been digging out various bits of black clothing to do my own take on it.
The closest thing I have to the shape of the Proenza dresses is this lace dress I got from ASOS a while ago. Whilst it's not pleated or sheer, it still lends itself well to be dressed up in a 'glossy' goth fashion. I dug it out for the Shaun Leane event  and again on Sunday, this time dressing it up with a leather All Saints harness (worn backwards), stockings, Swan Clothing sock garters and Jeffrey Campbell shoes. Sometimes I wonder how the hell I can still be dressing as I did when I was 18. Not sure how tragic that actually is. Probably very.
I do warn you though, it's not the last exploration of the Proenza collection you'll see, as I feel it's going to be my winter 'look', aka 'sad old goth'. And after Prince B's photographic location spotting yesterday with the cool lane, todays back door wall seems positively dull.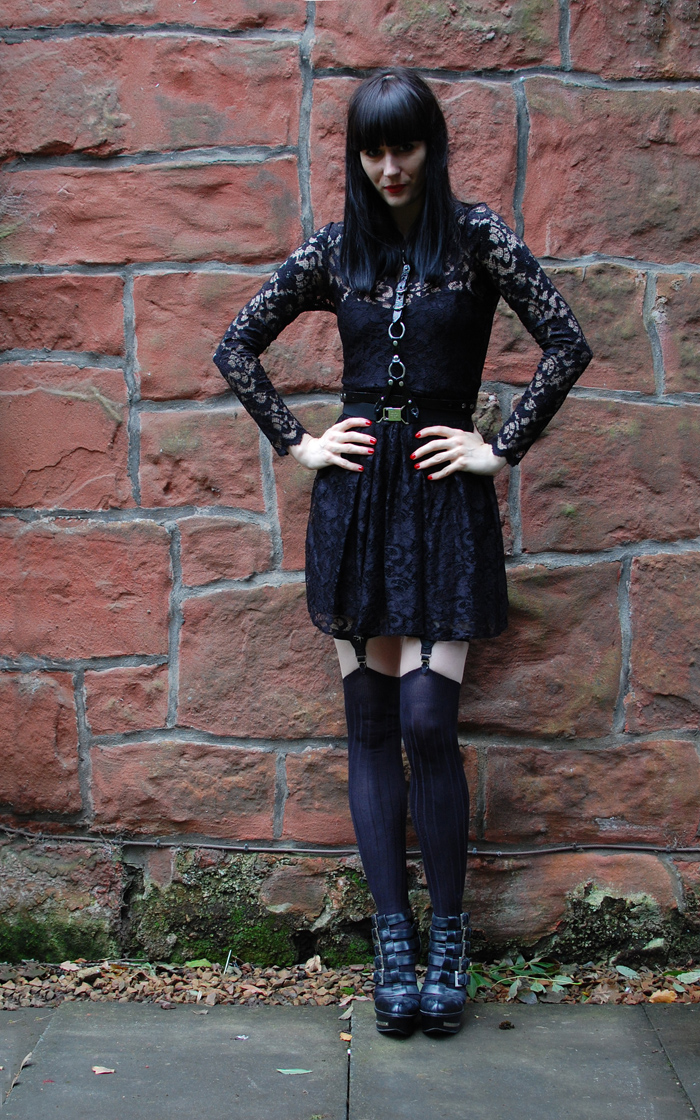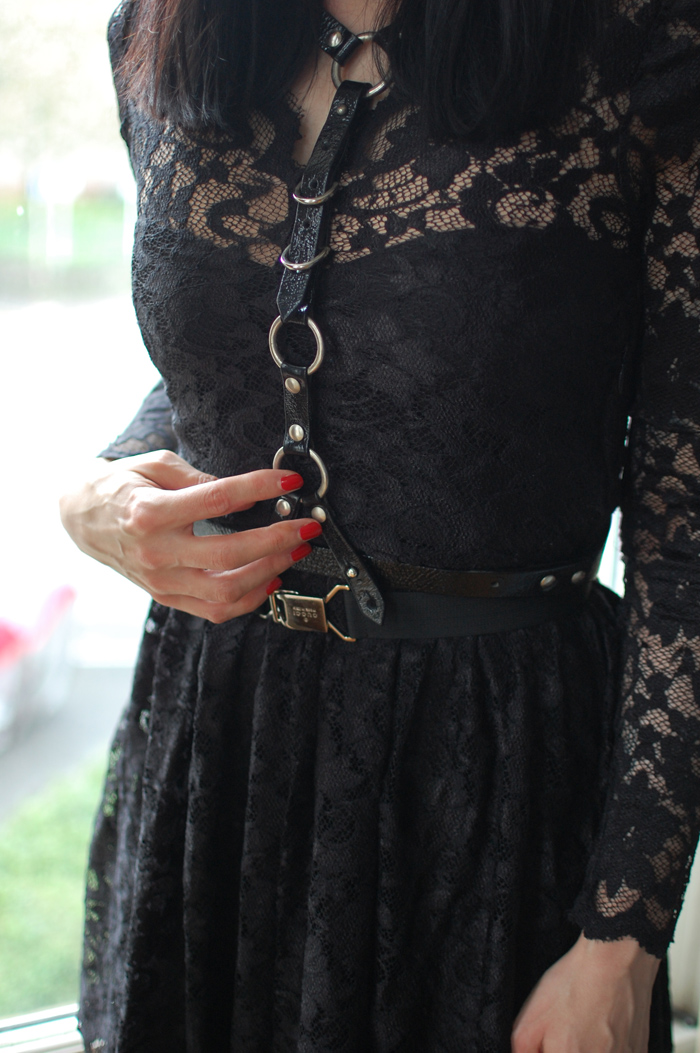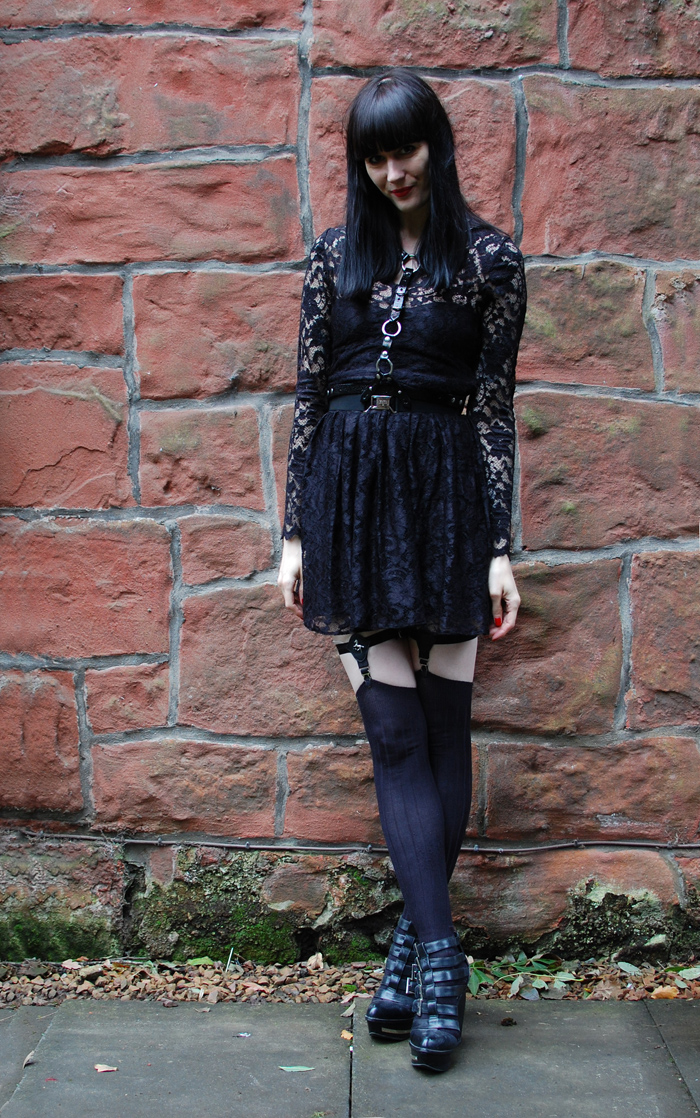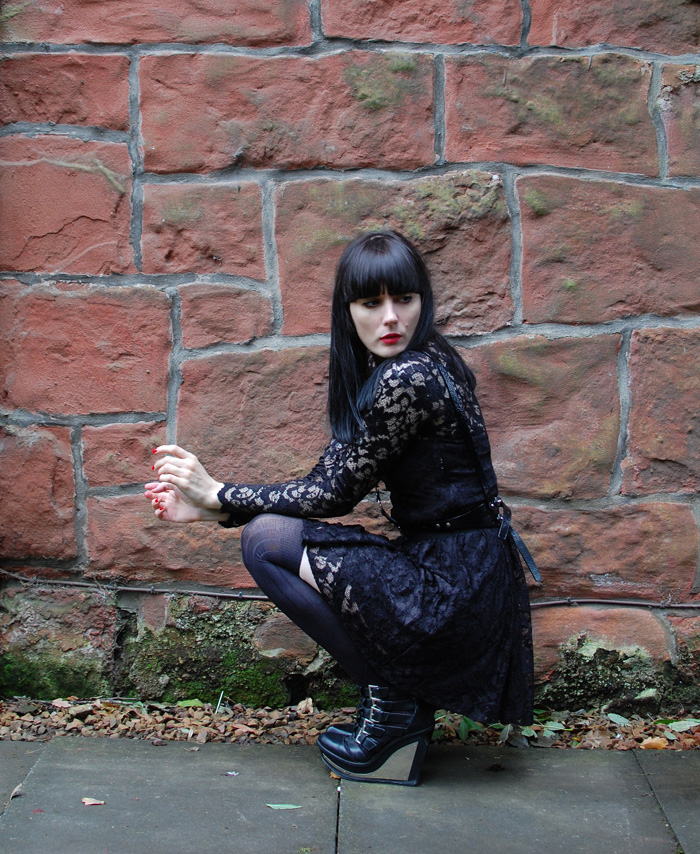 Queen Michelle