Sometimes designers can inadvertently teach you valuable lessons. Things you observe which can be applied to your own life. I'm sure most designers rarely set out to influence your life beyond what you wear, since what you wear is their business, but there have been instances where I find myself encouraged beyond the simple pleasures of clothing.
One designer who has inspired me in both what I wear and beyond, is Jean Pierre Braganza. He was the first designer to invite me to a show. The first designer to send me an item of clothing. The first designer to truly see potentional in bloggers. I am inspired by his lack of ego in an industry where egos can often run riot. But he mostly inspires me to remain true to myself as a blogger and what I chose to write because as a designer he has always stayed true to his aesthetic. I have been continually impressed by his refusal to deviate from the kind of design he truly loves. Even when success came knocking on his door, he never once seemed tempted to water down his love of sci-fi tinged design to become more 'sellible'.
And he still invites bloggers like me to his shows. So an inspiration he has been for remaining true to himself.
When I'm in London for LFW, the two shows I will ALWAYS go to, no matter what, is Jean Pierre Braganza and Topshop Unique. Both never fail to excite me.
This season JP has taken his panelled, sci-fi infused creations to a new, elegant level. It's always intriguing to see how he's going to reinterpret his signature panelling each season, and this time it feels like armor encasing the body. The panels have also formed the basis of the geometric patterns which are rendered in solid shades of cream, red and monochrome and also delicately airbrushed to create a slightly art deco feel.
The art deco feel continues with heavily structured and tailored power suits - shoulders a modern day Marlene Dietrich would be proud to wear - and long flowing gowns which gently glide over the curves.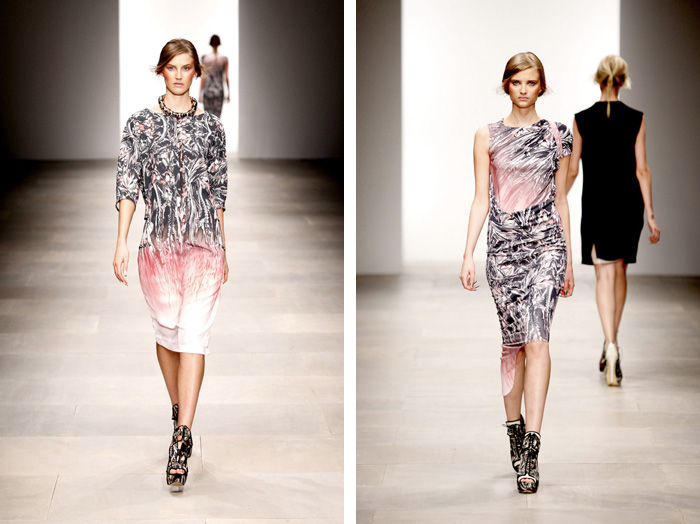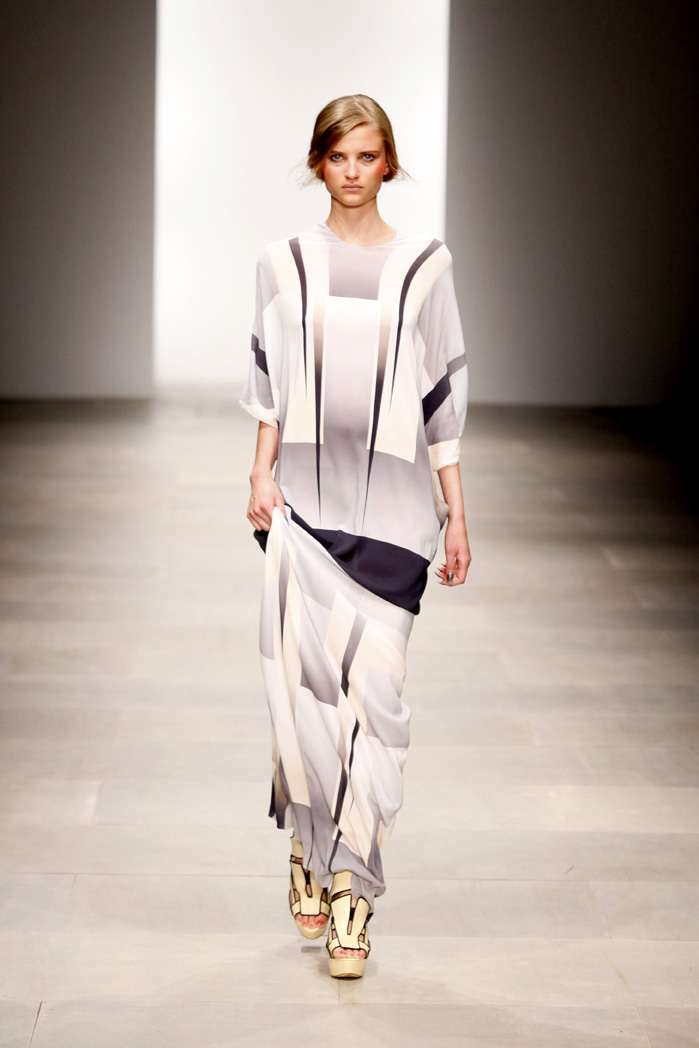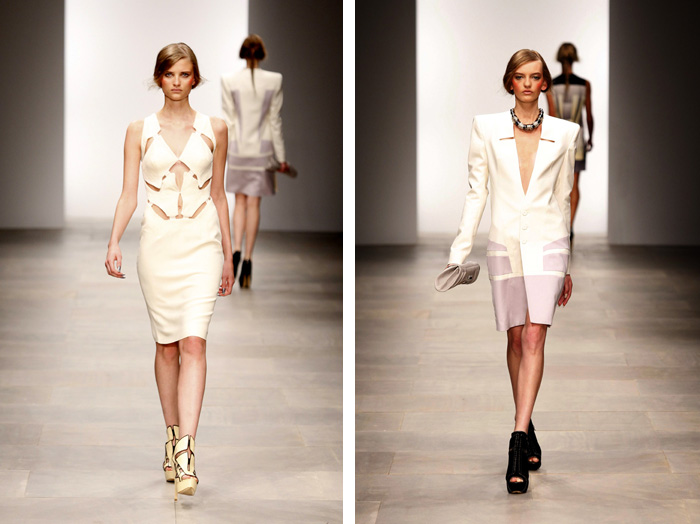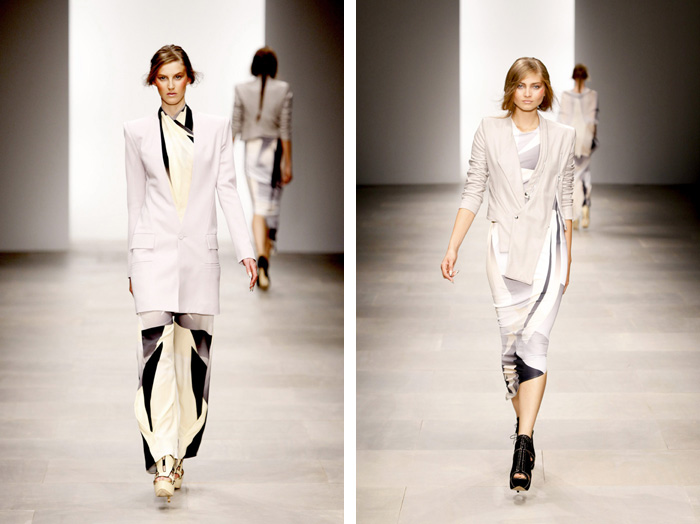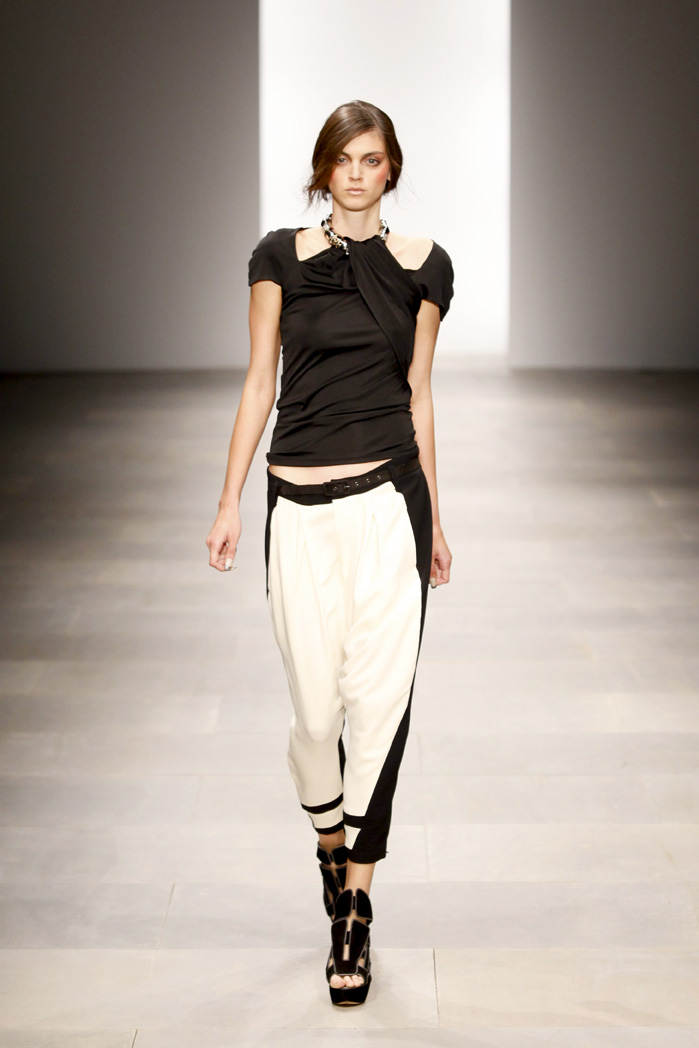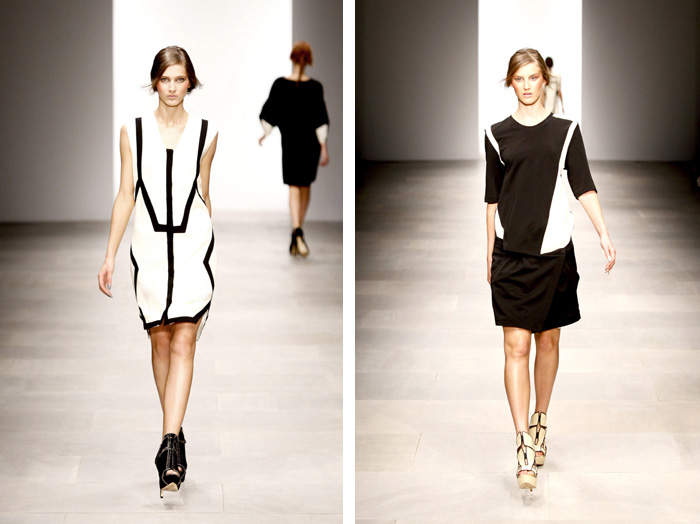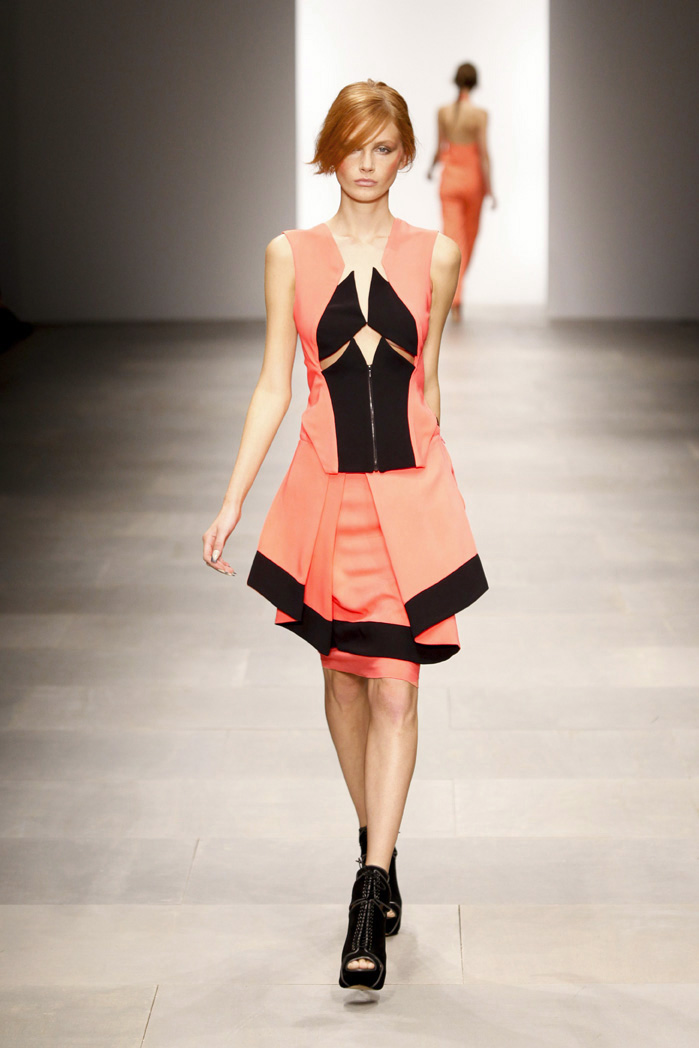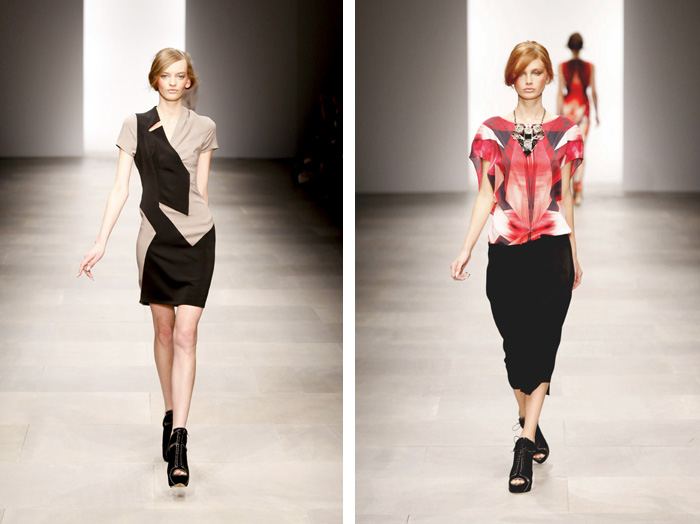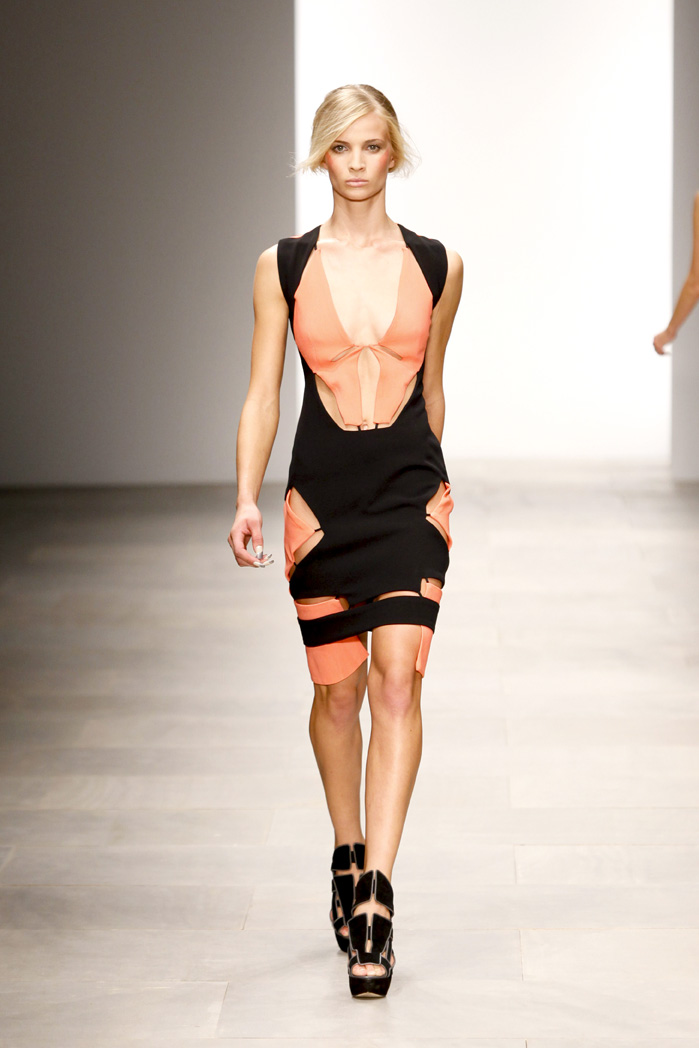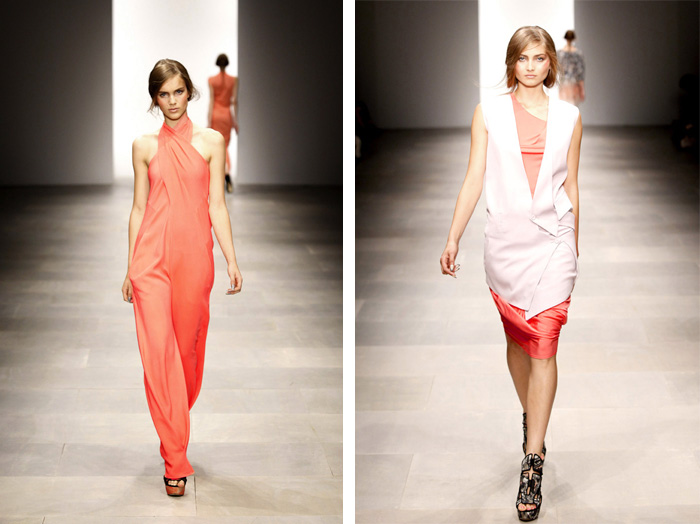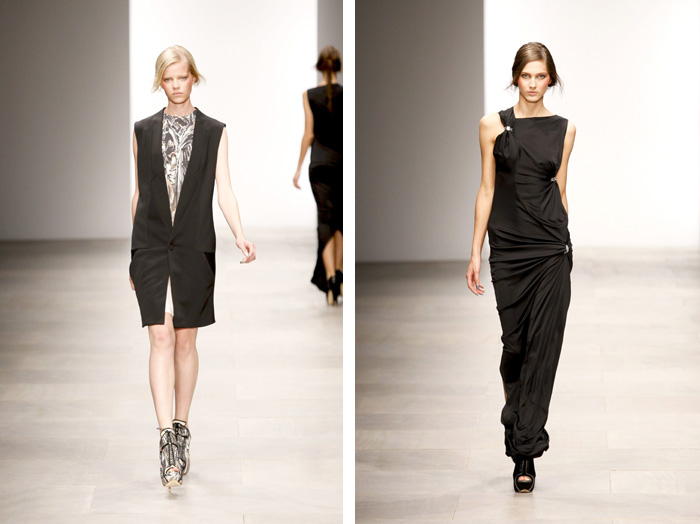 And he never fails to come up with the goods when it comes to the shoes either. This time the panelling is also taken onto footwear to perfectly compliment the collection. The best look for me though is the red patterned dress with matching red shoes - the boy knows how to do red beautifully.
Queen Michelle