Queen Marie and I are polar opposites on every single level imagineable - physically, sartorially, emotionally, even down to the food we eat (apart from cake. We both have an appreciation of a good cake). In our opinion, it's the real differences that make the blog a bit different to others out there.
You can go onto pretty much any blog and see a one person show - one person's style, one person's taste in music, one person's love of a denim short - but we always set out to be as varied as possible, which is why we are not a fashion blog, per se, but a style blog. We cover everything we think is cool - design, fashion, art, photography, music, interiors.
Queen Marie shares much of her personal life on here and I share ballet. She writes lots about interiors and I share more about fashion. Queen Marie is funny, I am not. It's all of it, we hope, that makes it an interesting little melting pot of our ideas and thoughts.
We do try and keep it focused as best we can, so it doesn't become a random diary of every thought and every moan we've ever had, and sometimes we probably do off on tangent, talking about phone bills and the passing of mothers, but it's all part of the bigger picture that is the Kingdom. Some people enjoy it and others don't - but everyone has the choice to join us or not.
Anyway, I digress (how ironic!). The point was really that Queen Marie and I are very different indeed. But there are a few things which unify us. Namely, our shared love of BIG accessories and, to narrow it further, headgear. I favour feathers and fur hats, whilst Queen Marie favours fascinators. But, without wishing to be presumptious, I think we would both fall very much in love with the work of Philippino designer Mich Dulce. Her millnery is simply exquisite.
For her collection, Mich works with a handmade material using abaca fiber called with T'nalak,  made by the women of the T'Boli Peoples of Lake Sebu in South Cotobato, Philippines. Each headpiece is handmade by women from the Gawad Kalinga Community Development Foundation, a Philippine-based poverty alleviation and nation building movement, who are personally trained and are supervised by Dulce.
"Traditional tinalak fabric weaving and designs have been a part of the T'Boli culture (and is) traditionally used for special occasions, with each design bearing a distinct meaning known only to these peoples," explains Dulce.  "The fabric and the craft in making it are an essential part of their heritage, a tapestry of the tribe's own history and traditions. By using this in my work, I wanted to create a new subculture within that culture." She goes on to say, "I'd like to continue showing the world a bit of my heritage but also show something that engages it creatively and not just come off as costume."
Mich began life designing 'alternative' clothing so immediately I was very interested in her. She studied at St Martin's and went on to win the International Young Creative Fashion Entrepteneur award in 2010, sponsored by British Fashion Council.
The hats are a mix of quirky and classic; humorous and edgy.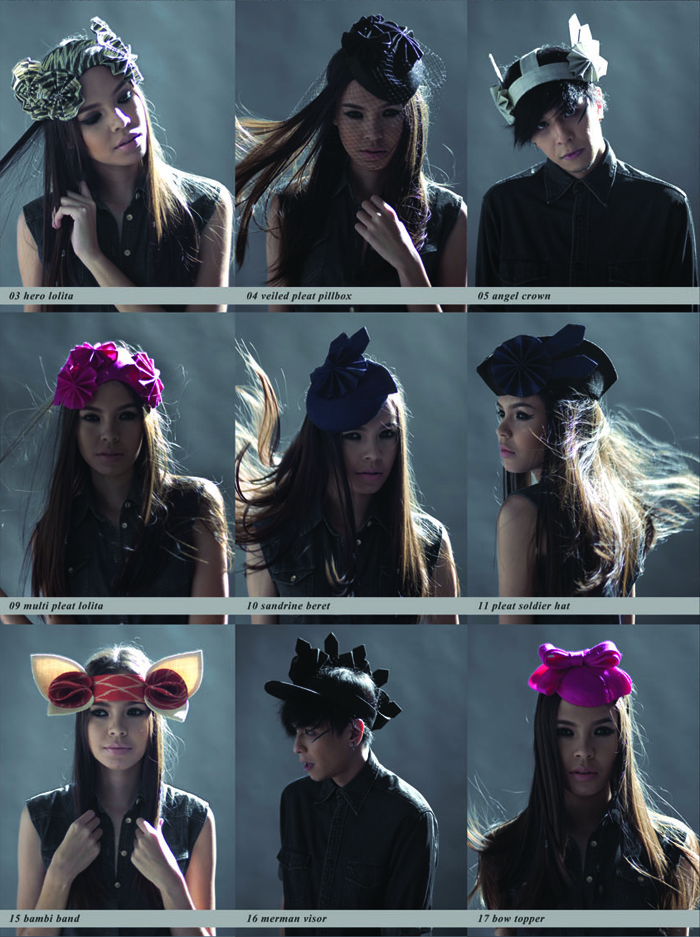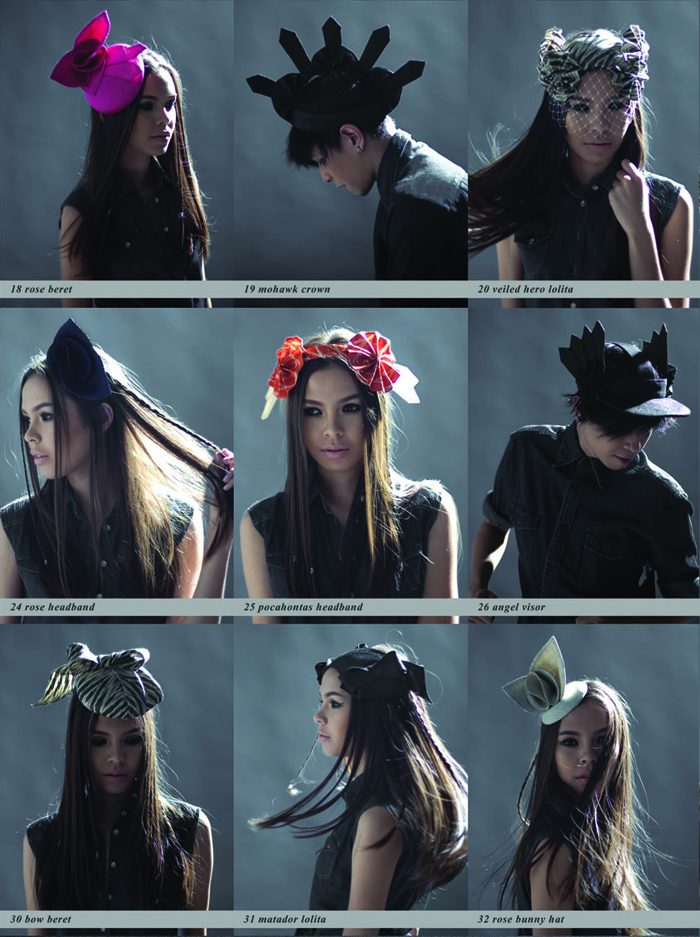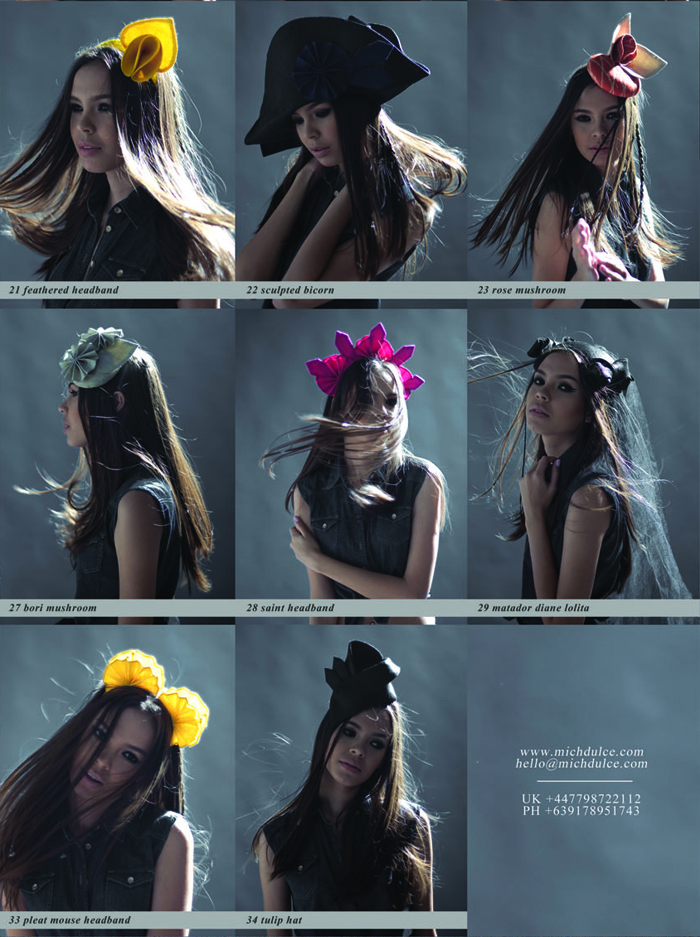 There is truly somethimg for every head in this collection!
And even more splendid - if you are in London you are welcome to go to the preview of the collection.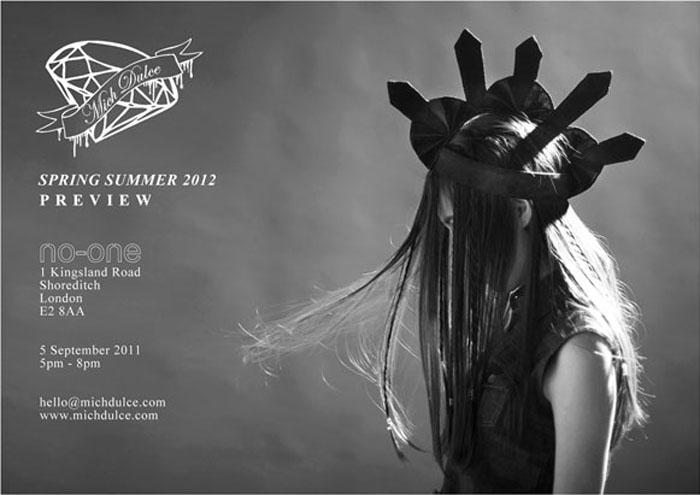 Queen Michelle