In the Kingdom we have a colour we call Techno Green. It's possibly the most favourite colour of Queen Marie and I, and one we both have lots of.
Techno Green is a shade of army green but called Techno Green because whenever we would go to techno events in warehouses or on boats, it was essential to bring a warm coat which was envariably a parka of some sort.
When I saw these Alexander Wang shoes on The Outnet in the celebrated Techno Green, I couldn't resist. The colour was really more of a bonus as the shoes themselves are a good practical height for stomping about town and have that slightly ugly, awkward thing I love so much.
If you read a large number of blogs then you'l know that Alexander Wang had become a favourite among many bloggers along with small denim shorts and a love of Kate Moss/Kate Bosworth/Alexa Chung. Sadly, I don't fit into small denim shorts, nor do I love any of the aforementioned celebrities, so perhaps I'm breaking some kind of blog law by wearing Wang. Although I think he, rather controversially, has been replaced by Isabel Marant as the new blog girl favourite. Poor Alex - one day you're in and the next day you're out! That's fashion sweetie.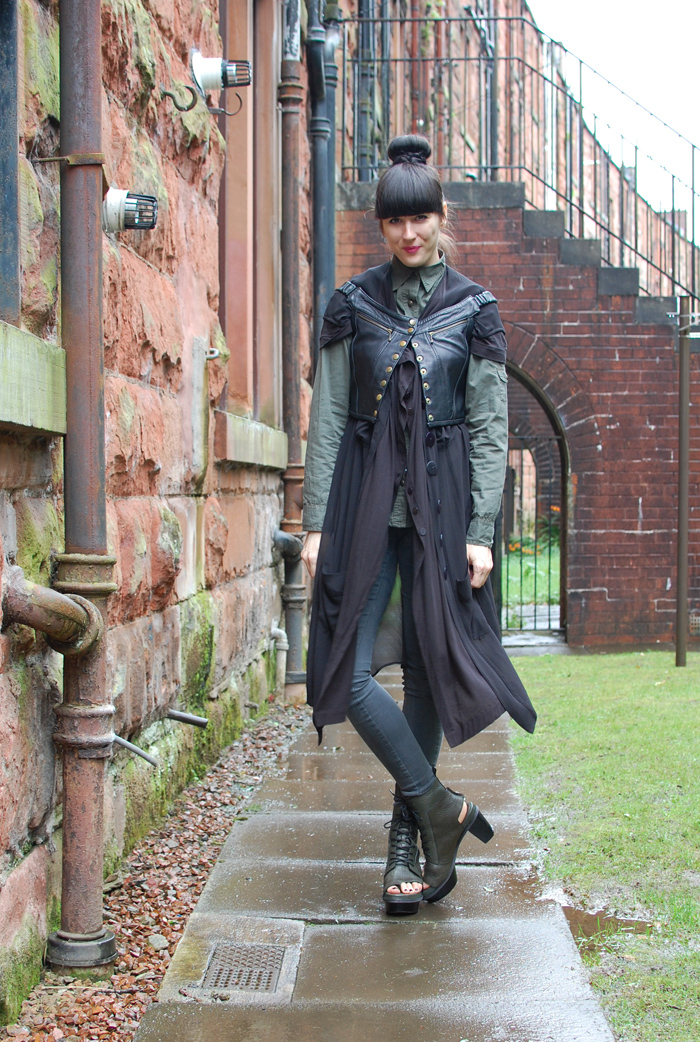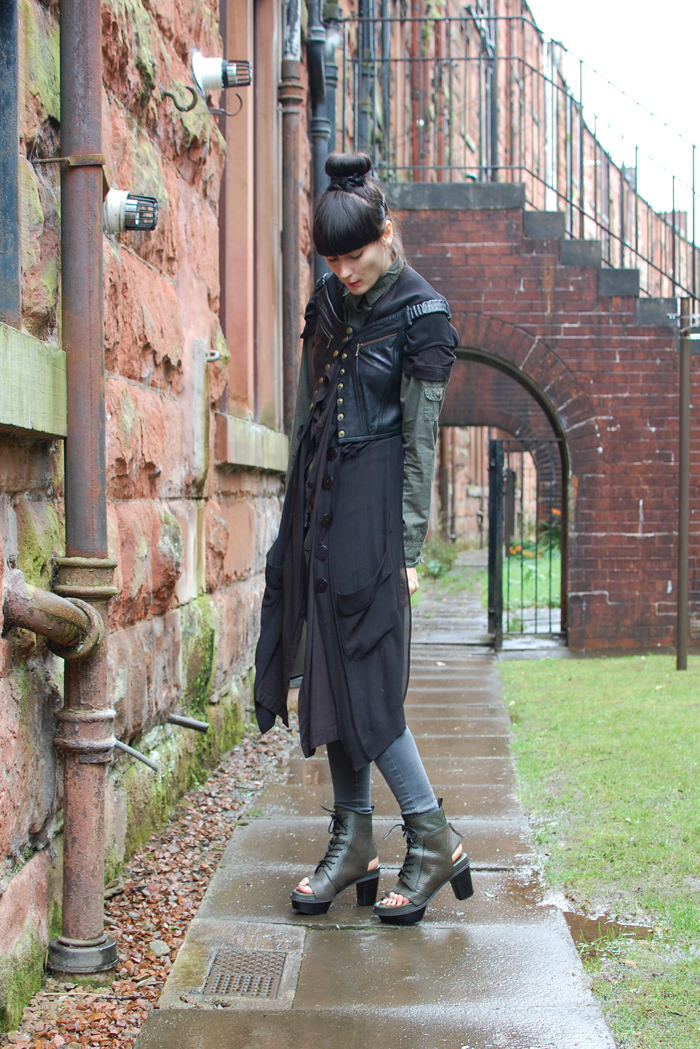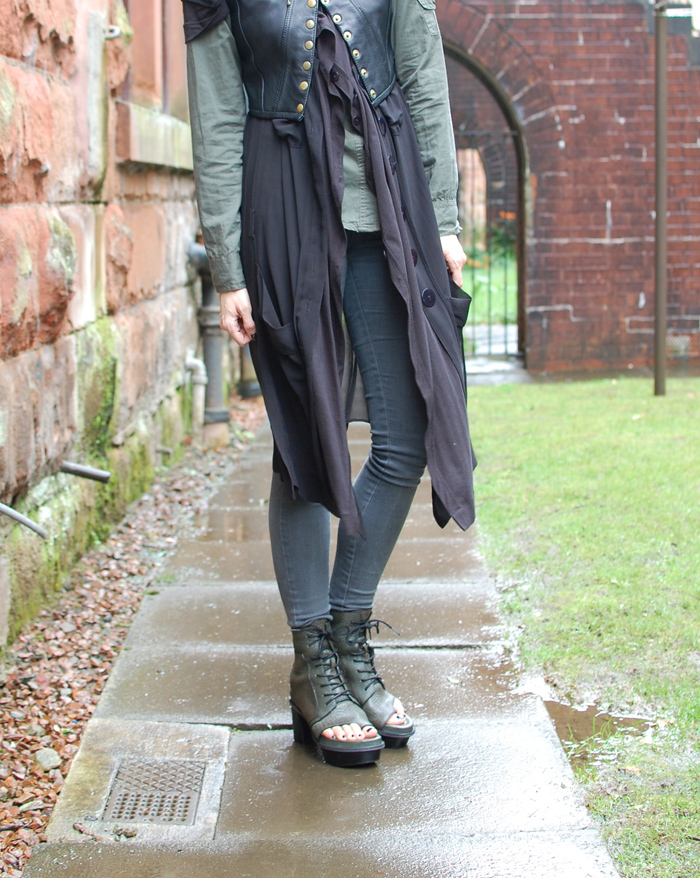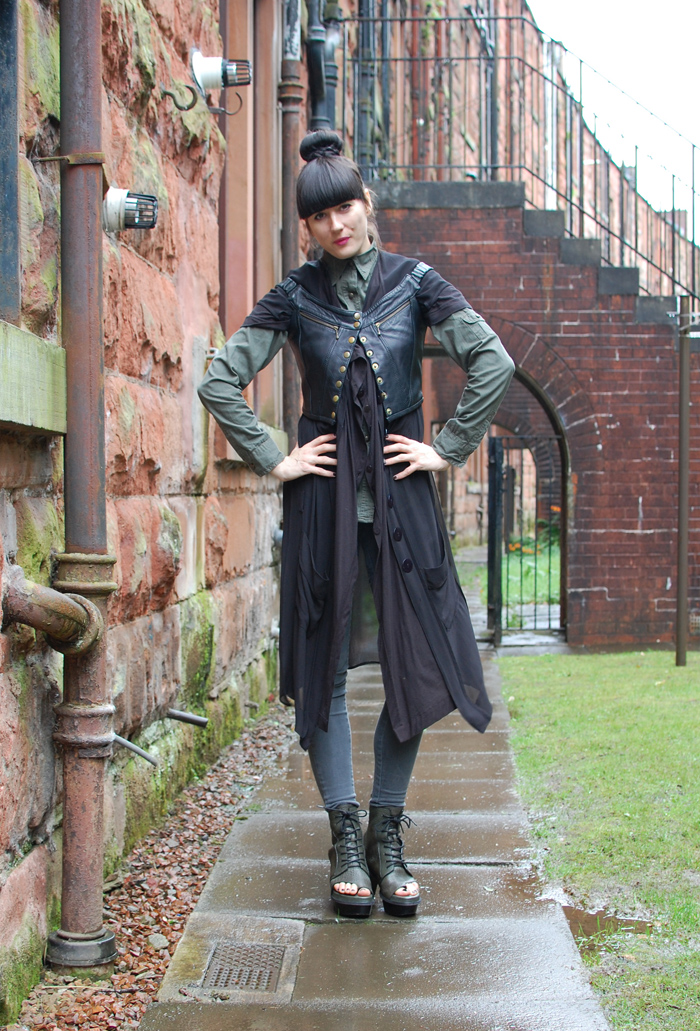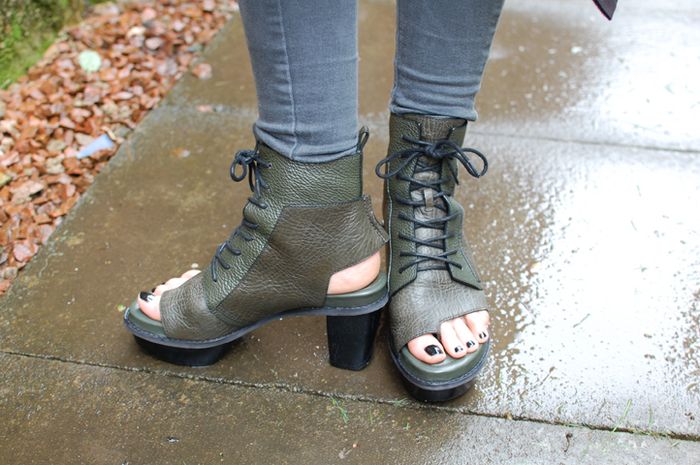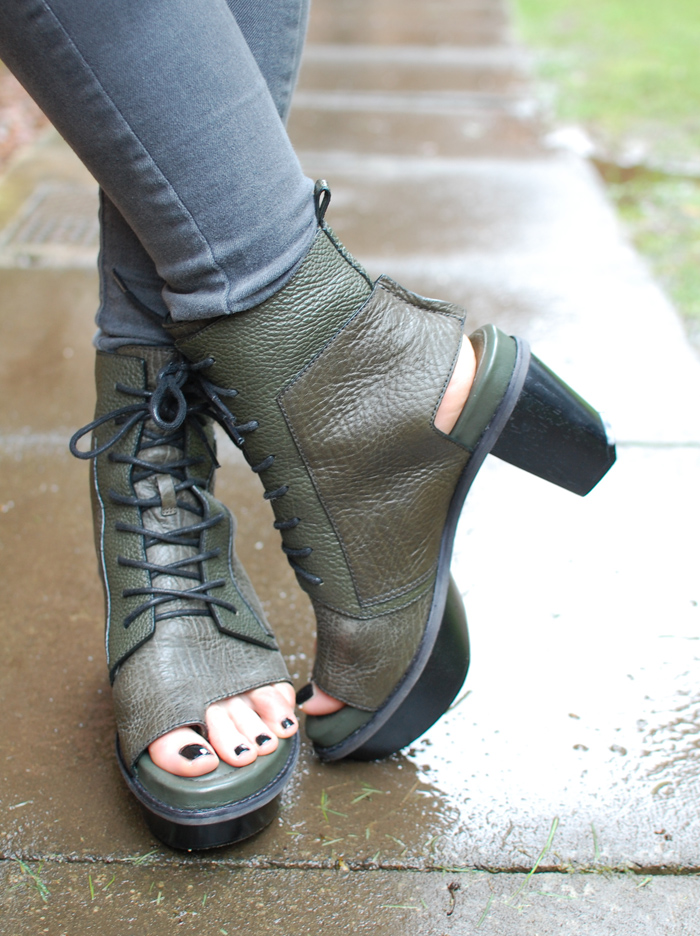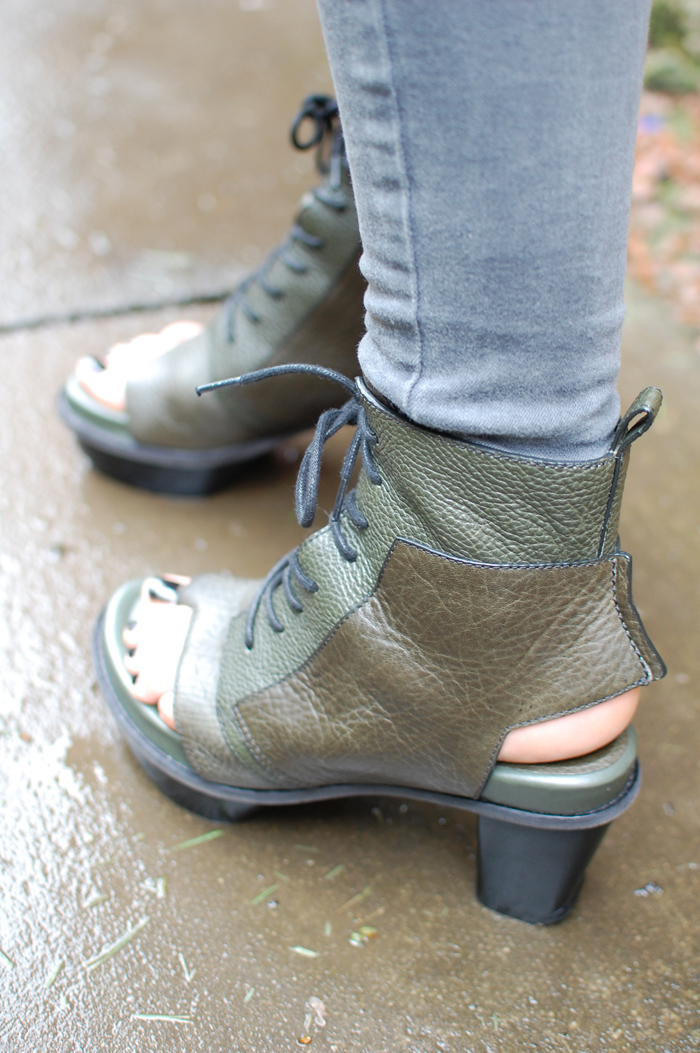 I am wearing them with Future Classics dress; Primark shirt; Topshop jeans; vintage off-the-shoulder top
On a side note - I'm so sick of wearing my hair in a bun but hate it when it's hanging down because it's at a crappy length. Sheesh!
Queen Michelle