I clearly am all about ornate jewels at the moment, because when we got an email from Harem Royal, about their work, I was rather thrilled to see wonderfully intricate and Victorian inspired pieces, incorporating mixed metals like copper and 24 carat gold plate.
The colours are exquisite as are the textures.
The look is quite gothic, which does feel very overdone in general, but it all still appeals to me for it's slightly sinister leanings combined with the bright, butterfly colours. Even the tribal tattoo style shapes, which I normally abhor, work in this context, and it was only after having looked at them for a while that it even registered with me that those shapes had been used.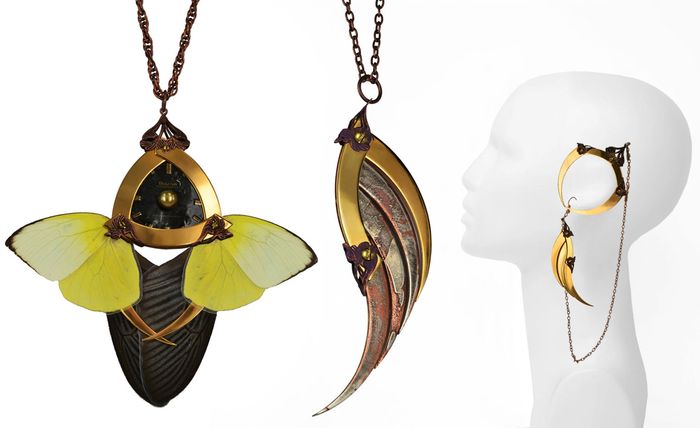 Queen Michelle