I am still loving all things raw crystal, especially clear quartz.
In April I designed a ring and gave it to a local silversmith to make for me but still, nearly 6 months later, it has not yet been made. I am most disappointed about this as I had found the perfect piece of crystal, which I felt a strangely strong link to, so was really eager to get it on my finger. Alas, my finger remains empty and I am now considering taking my crystal elsewhere. I am, however, promised it will be beautiful and worth the looooooong wait.
I have had a couple of crystal rings from Etsy, but both were glued and both broke almost immediately which is why they were cheap I suppose. It's a better idea, therefore, to only look at properly housed crystal as it's less likely to break.
Mary-Jo Peritone, and her Etsy shop MerCurious, has lots of lovely crystals rings, among other things, which are encased in copper and silver and don't look like they'd fall to bits too easily.
And you don't need to wait 6 months to get one.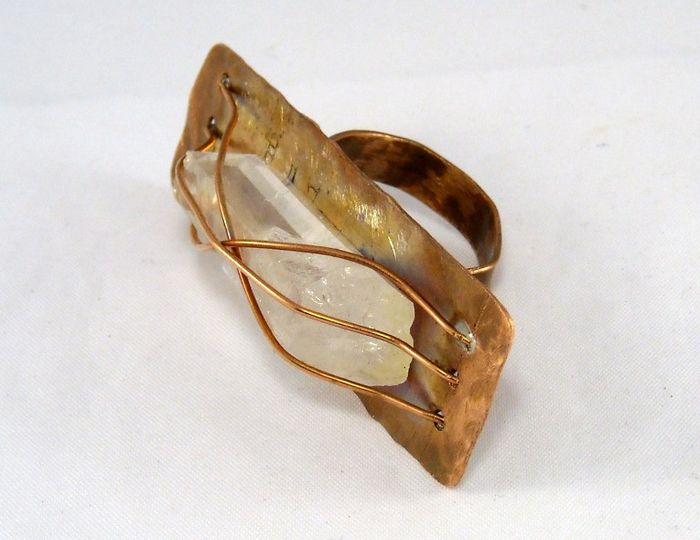 Queen Michelle