I don't know about you but I can't remember a time, when I didn't enjoy the tradition, of marking the passing of the seasons, by watching some of my favourite films.
It's not Easter until I've watched Ben Hur
It's not Summer until I've watched Katherine Hepburn in Summertime
It's not Christmas until I've watched Miracle on 34th Street. Both the 1947 and the 1994 version.
But it was only, as I sat down with a cuppa, ready to pore through octobers glossies earlier in the week, that it dawned on me, a new tradition had sneaked up on me and  established  itself in my head, without me even realising it , when I realised ...
 It's not Autumn until I've watched The September Issue...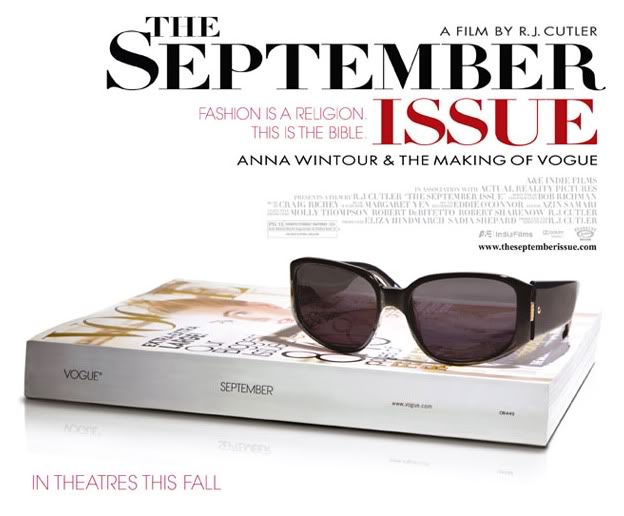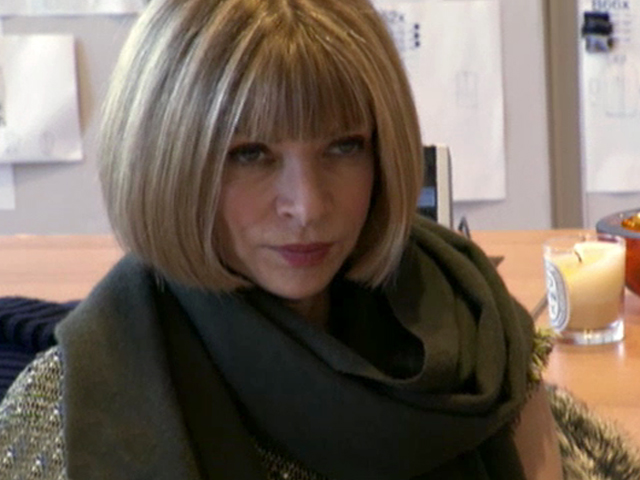 I've watched it countless times,but it was only after the 3rd or 4th time, that I  was aware of the fact, that I had started looking at Anna Wintour through my pity goggles.
Yes she leads a glamorous life doing something she loves, but she seems, at times, strangely joyless.
Listening to her talk about her father and her family's opinions on her chosen career path and watching her behaviour with her daughter , indeed everyone she comes in contact with, you can't help but think, how tiring it must be to be, so constantly  and completely 'in control' in every area of her life.  I honestly can't imagine her just cutting loose and doing something crazy. Try it. Can you picture her in a t shirt and sweatpants? No me neither.
Sometimes chaos and mess can be liberating and fun.
If you have not seen The September Issue, you can now pick it up on Amazon for about £4.
Buy it today, watch it this week, then come tell me, how much you love love love Grace Coddington.
Go Go Gracie...
Queen Marie
x