I'm drooling like a hound dog over this bib necklace...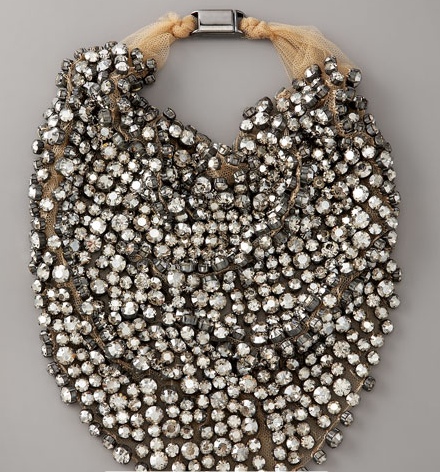 Damm you Vera Wang.
Just one look at your Rhinestone Bib Necklace was all it took for the obsession and the madness to take hold.
Now I can't stop thinking about it.
I know it's stupid and shallow but I NEED this necklace in my life.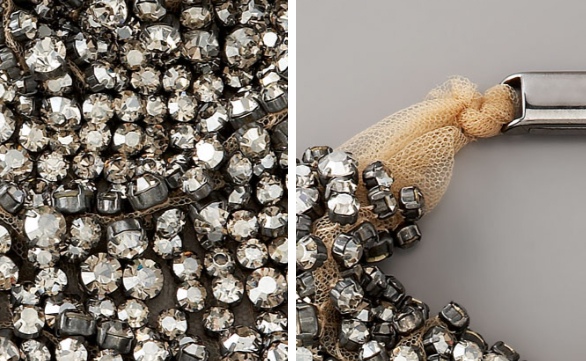 But at a staggering $795, there is not a snowballs chance in hell that it will ever be mine.
Sadly that doesn't stop me wanting it.
Wanting it real bad.
Harumph...
If you are lucky enough to have the money, you will find it at Bergdorf Goodman.
Queen Marie
x
ps -I know it's a longshot, but if anyone should across something similar, at a more affordable cost, please drop me an email. Thank You.  QM x