I was alerted to LA based independent label, The Coven, via Twitter. Created by artists Renée Barton, Erin Christovale, Kaitlyn Darby and Savannah Wood they say they are inspired by "mysticism and fantasy".

A quick look through their site and I feel in love with this dramatic sheer, black, paisley patterned cape.
I suspect a full length sheer cape may elicit inquisitive looks from people, but a little drama goes along way to making one feel somewhat empowered. I also envisage it working been worn around the waist, simply attached by a belt, leaving the hood hanging down.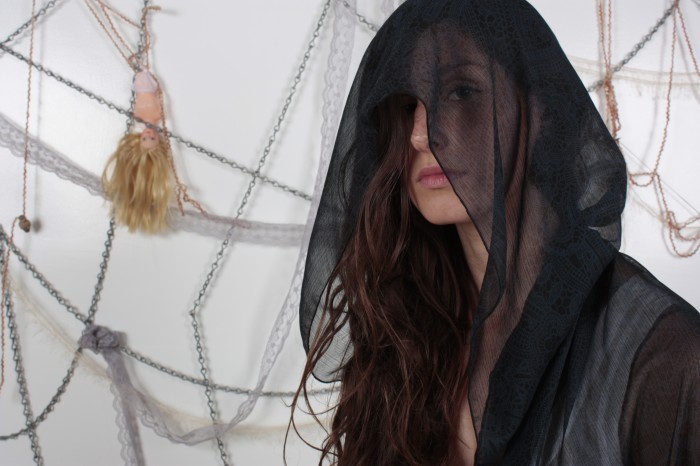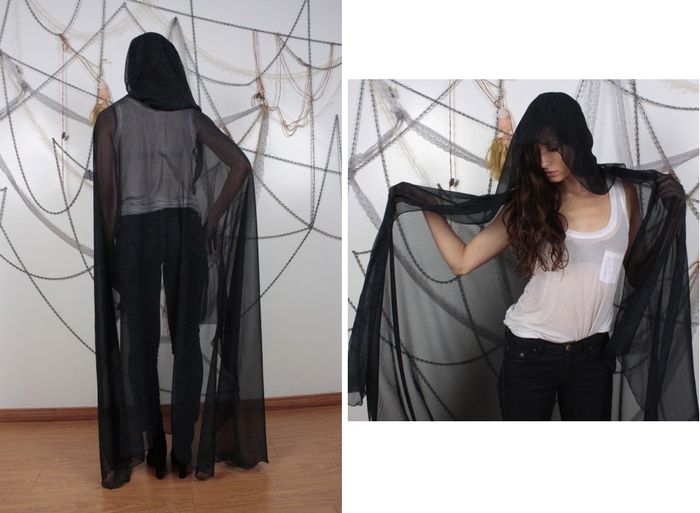 I would not be able to resist dramatically opening and closing cape whenever I said something of slight importance, to add weight to my statement. An eyebrow raise would complete the overall effect.
Queen Michelle