I was contacted by Japanese designer Yusuke Maegawa, who showed me his stunning graduate collection.
Yusuke only graduated from Central St Martins in 2010, but is already very accomplished in expressing sleek, slightly unexpected silhouettes with subtle texture play and colour explorations.
I see there are traditional Japanese references within his AW11 collection, lending the whole body of work a slightly strict element which looks almost uniform-like, in the best possible way. I really love that he hasn't been at all tempted to wander into the overly layered, chaotic territory, opting instead to add little unexpected details like the twisted plastic bags on knotted belts, raw edges and exposed stitching.
He also utilises textiles as expertly as any experienced designer I have come across.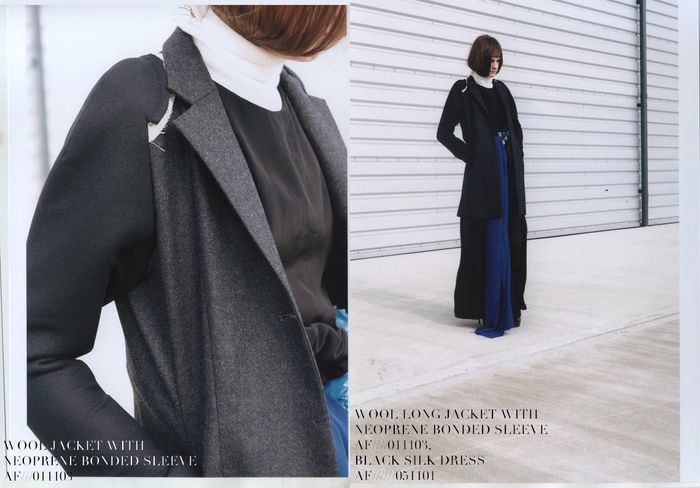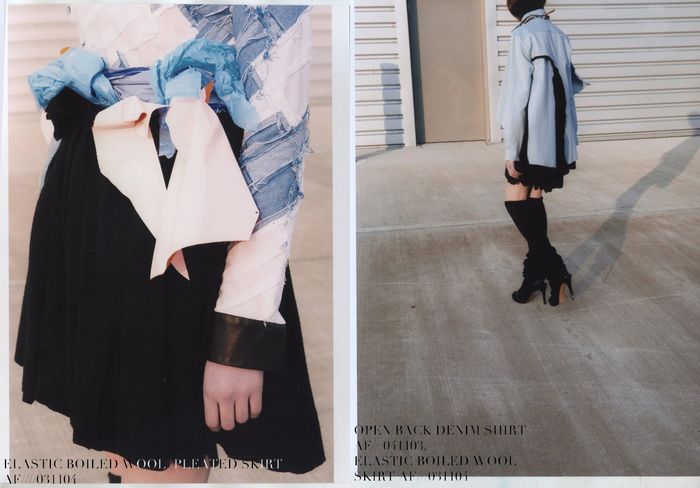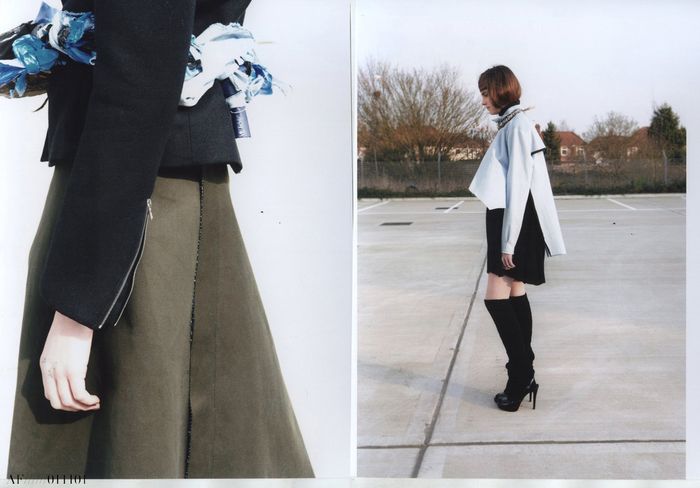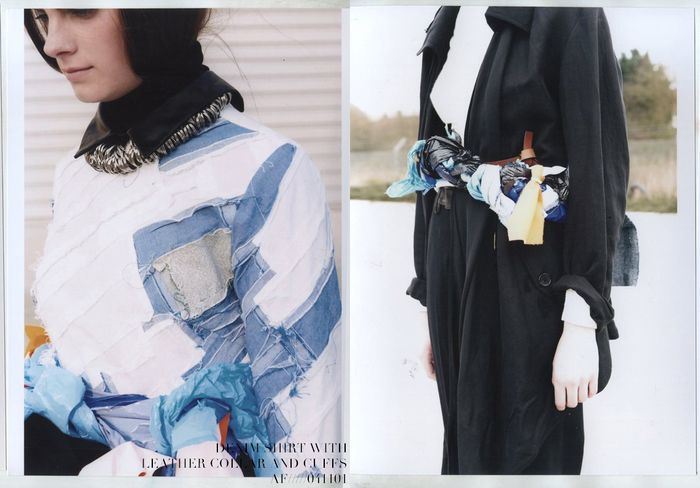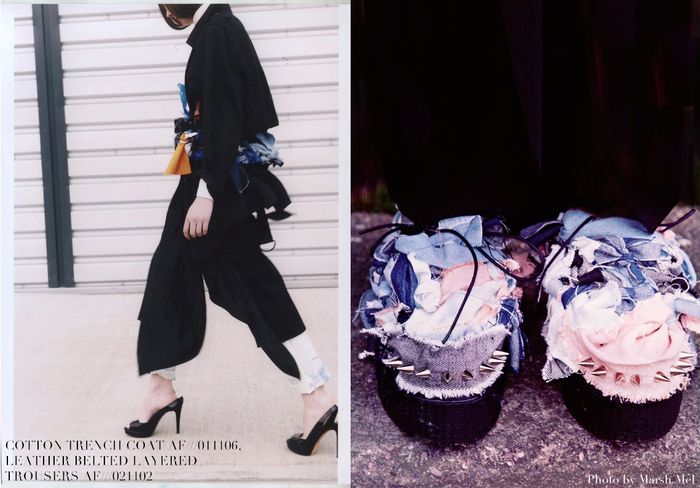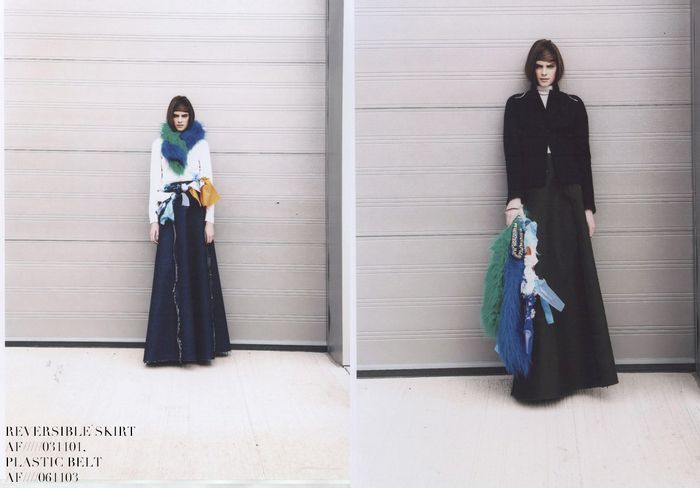 Honourable mention must also be given to his AW10 collection, which is a glorious riot of exaggerated shapes and tactility, cleverly tempered by a palette of dark midnight hues.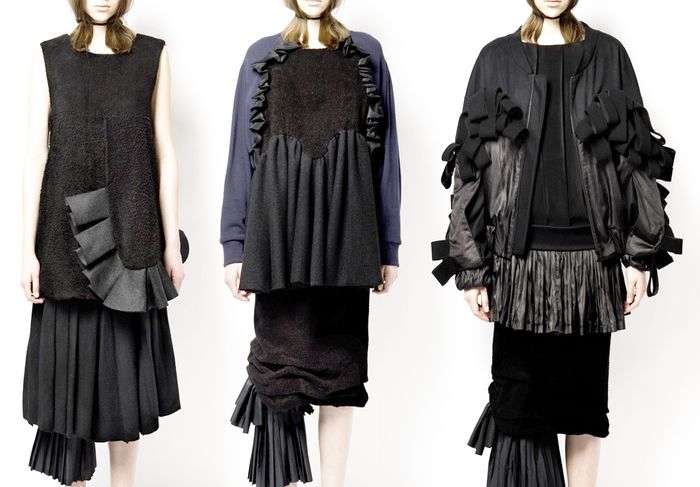 Queen Michelle