When I was in London in February I got a little glimpse of Rachel Freire's newest creations, and when I received her latest lookbook for the whole collection I was very pleasantly surprised by how she has pushed forward her aesthetic into something which is subtly subversive, quietly confident and stealthily sexy.

Rachel explained that the collection, entitled 'Jus In Bello' "loosely translates to the rules of engagement on how to fight a just war". She went on to say, "This was my little war with myself".  The war being her absolute need to create something which is entirely pure to her vision whilst being sensitive to the massive support of her sponsors, Ecco Leather. Some designers won't/can't compromise whilst others simply sell out entirely. Rachel has reached a perfect balance, as the result is a very wearable collection with all her signature avant-garde leanings.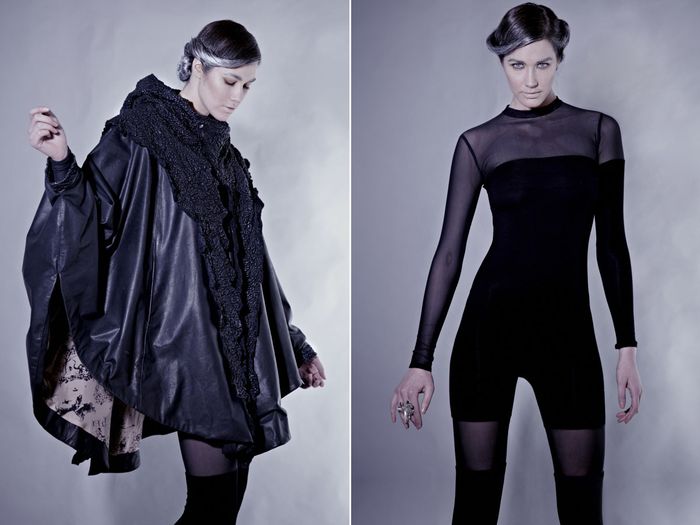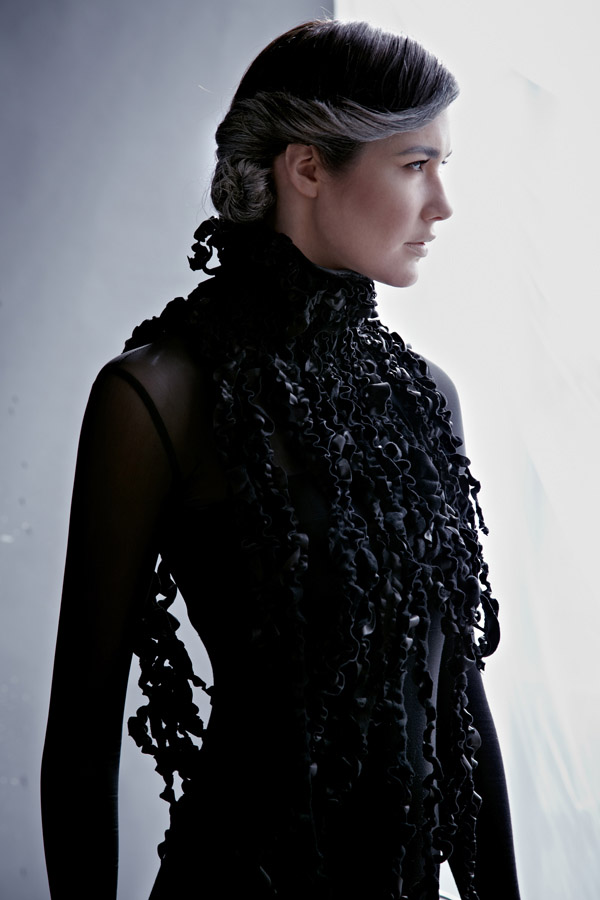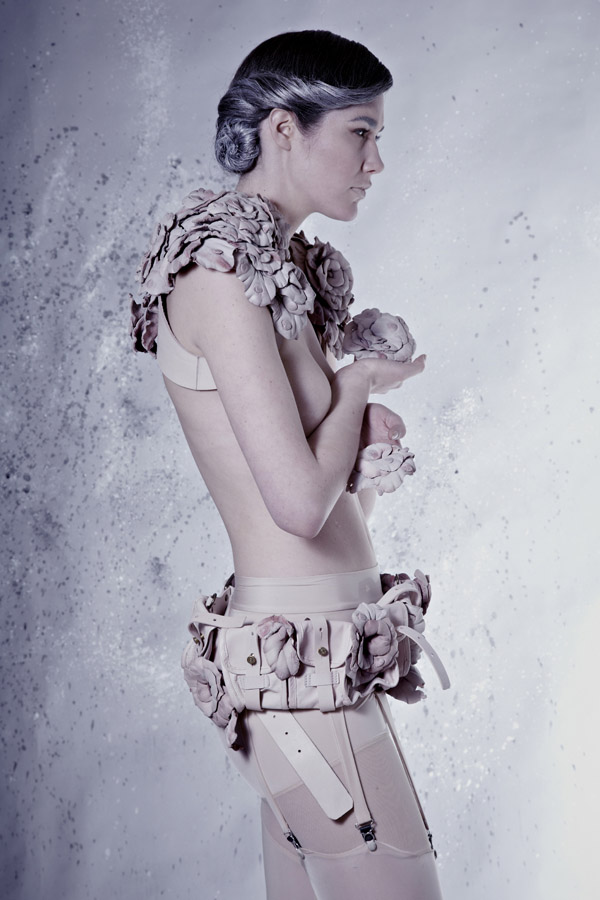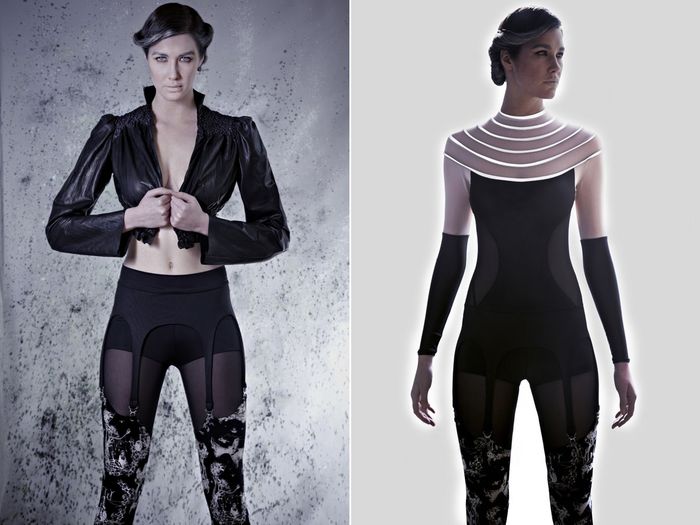 Rachel explained that she had designed the entire collection based on she wants to wear as a sexy, healthy size 12 woman, and not folding to the pressure of making clothes just for 18 year old sticks. It is of course entirely a personal choice if you are comfortable enough with your body to wear a body suit, regadless of your size, but whilst the lookbook presents such items in their purest form, I don't think Rachel intends on everyone wearing them like this, but rather as layering peice or as a backdrop to some incredible accessories.
It's always been clear that Rachel appreciates womanly bodies as previous collections focus a lot on accentuating the female figure with corsetry and exaggerated hips, which in itself is refreshing and always makes me personally feel I could wear Rachel Freire clothes and not be aware of my wobbly bits, but just feel uber feminine and very, very sexy.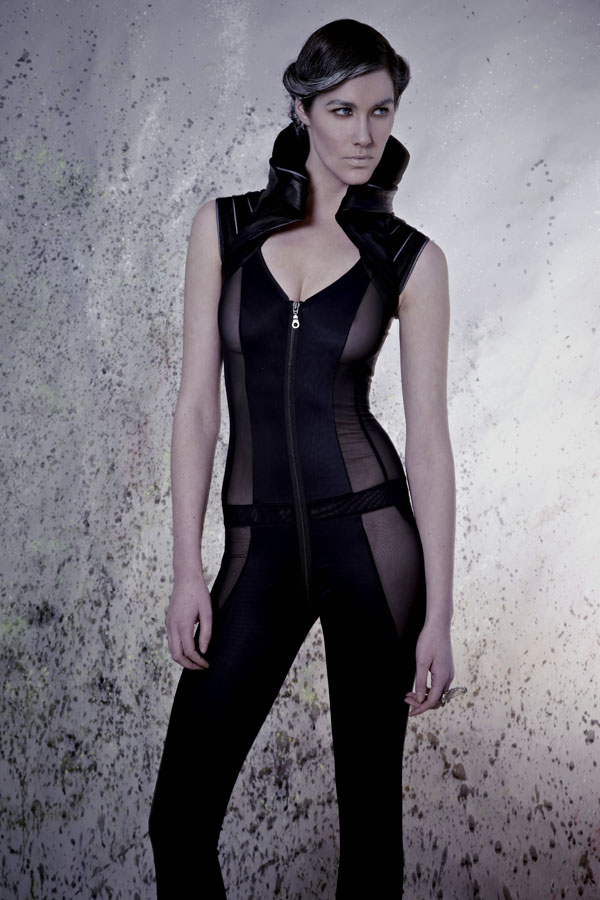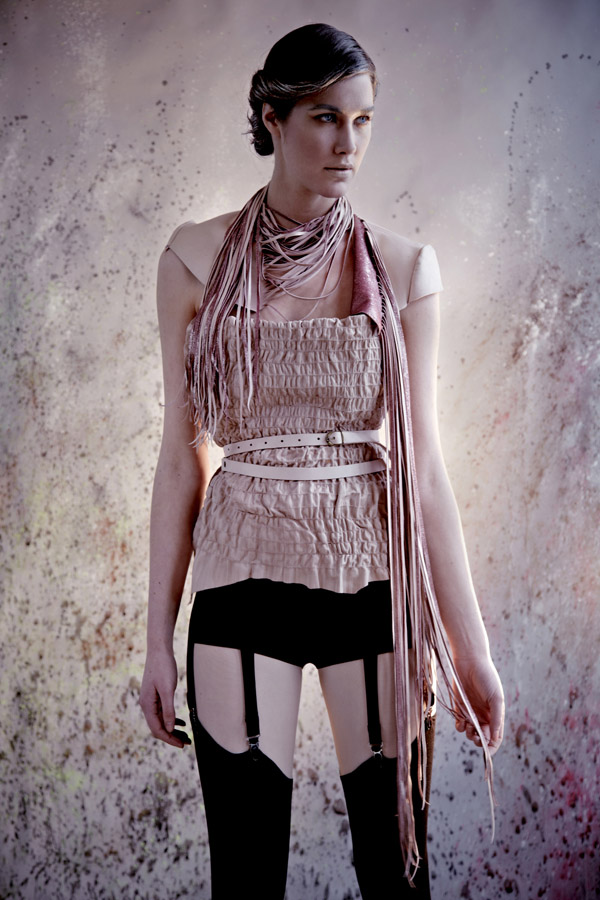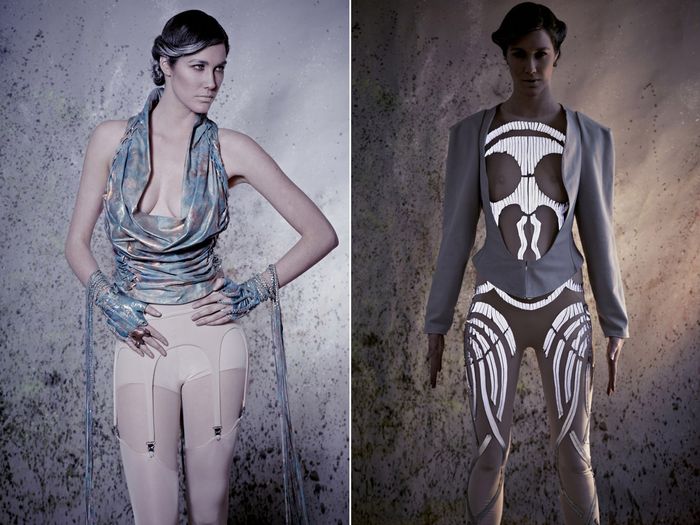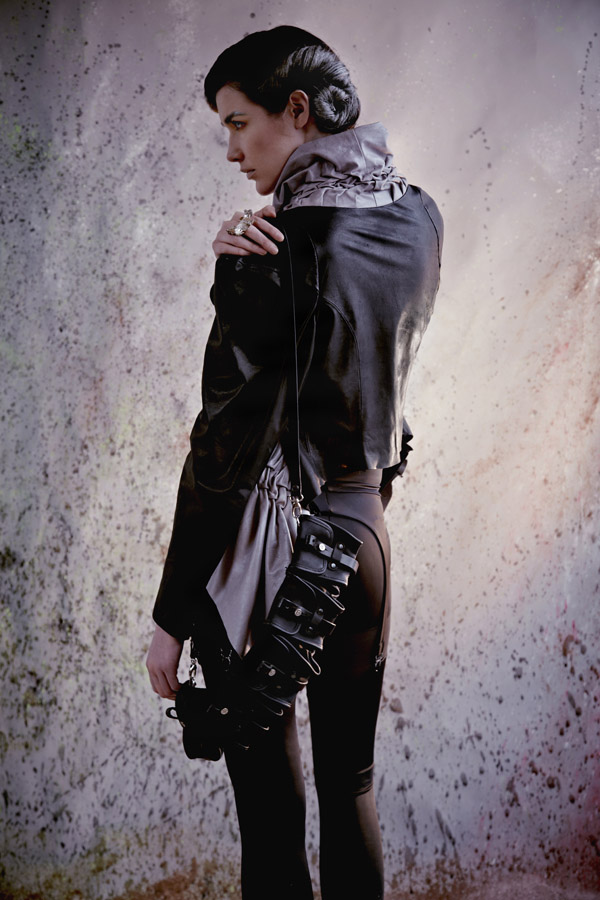 The fact she sees beauty in places other would dismiss is also what makes her so unique. For example, in this collection she uses the nipple area of the leather to create stunningly beautiful and delicate, leather roses which she has dyed a soft pink. Details like the buttons being handmade from shot bullet shells - 9mm lugers for the gold and 357 magnums for the pink - make everything feel there could be a little side story attached to each piece.
I think this is the right step forward for Rachel as her work now fuses costume and fashion, without losing the uniquely and delighfully off-kilter vision she is becoming know for.
Queen Michelle
photographer: Kate Friend / makeup artist: Natalie O'Connor / model: Kirsten Varley