Last year, during the Browns Fashion sale, I almost bought a pair of marvelous Atalanta Weller wedges, but refrained. For lovers of big, black wedges, such as myself, this London based designer's shoes really are a must have in your wegde armoury.
For spring summer 2011 though she has created her signature architectural design in beautiful antique gold and pastels. It works.
But, of course, there are fabulous black versions of everything too. Although it's not all massive wedges - there are low heels which are almost as beautiful. Almost.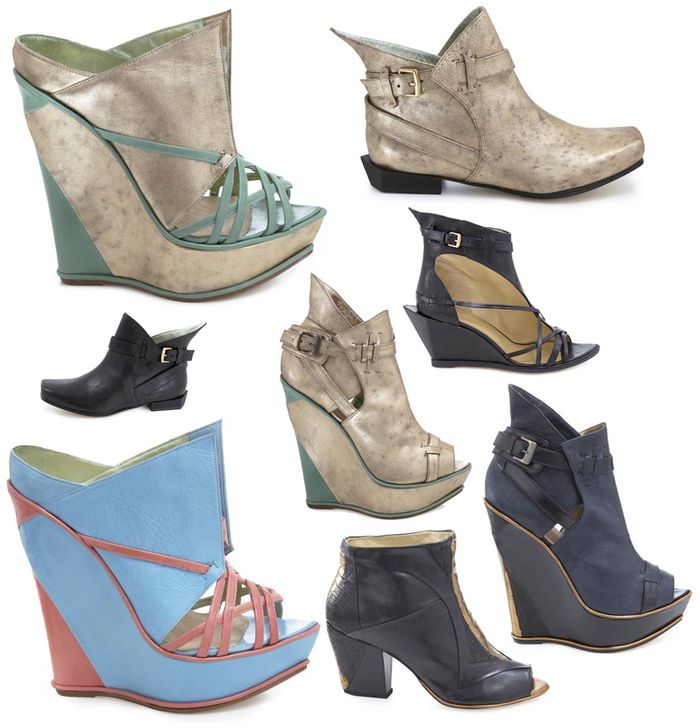 If you are still all about the black though, she has a shop on ASOS Marketplace too selling past season designs.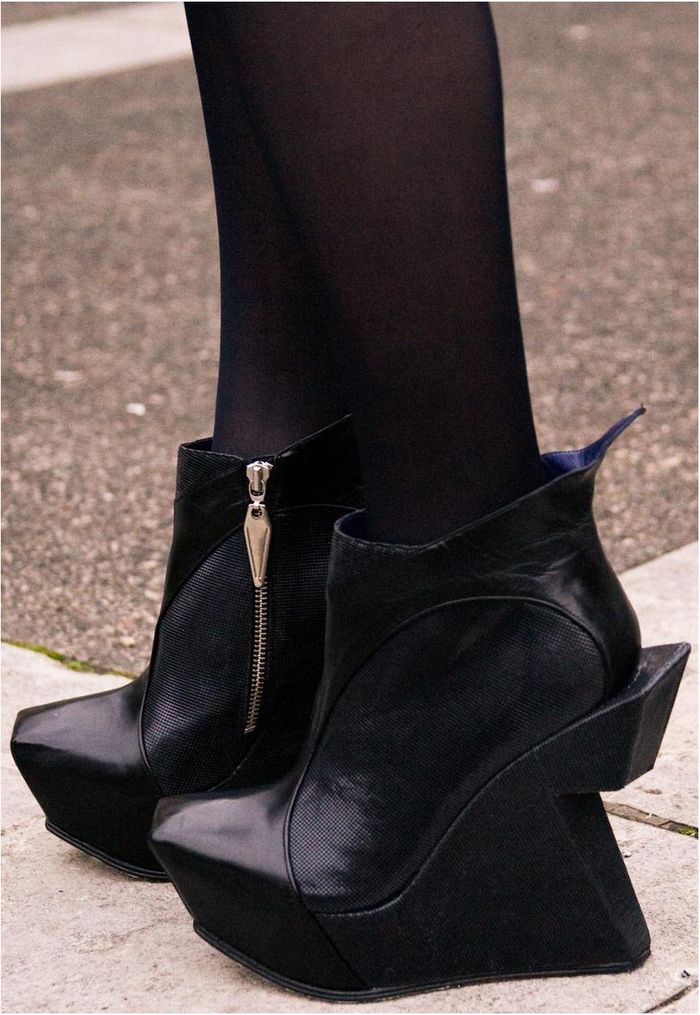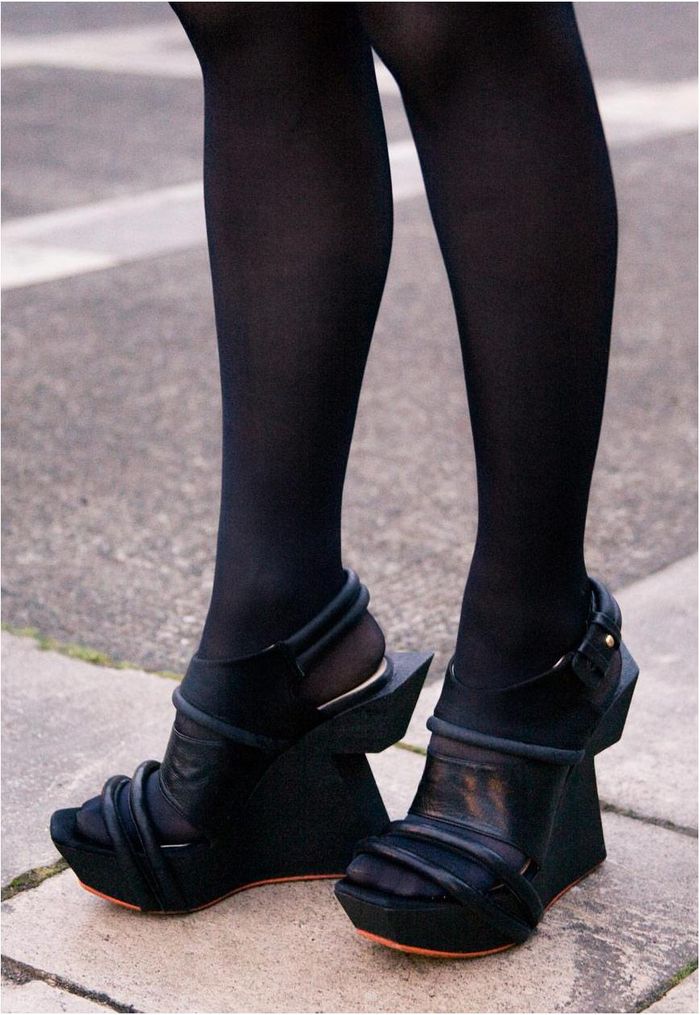 Queen Michelle