The Kingdom's love of etsy runs deep.
But every so often, I come across things ,that are so well made yet so reasonably priced that I feel quite anxious for the designer involved. It's not for me to comment on their pricing but I have to fight the urge to  email them and say "please put up your prices, you deserve to be paid more".
One such designer is LicketyCut  who has made the perfect little piggie set of three rings below at a cost of only £7.97!!!!!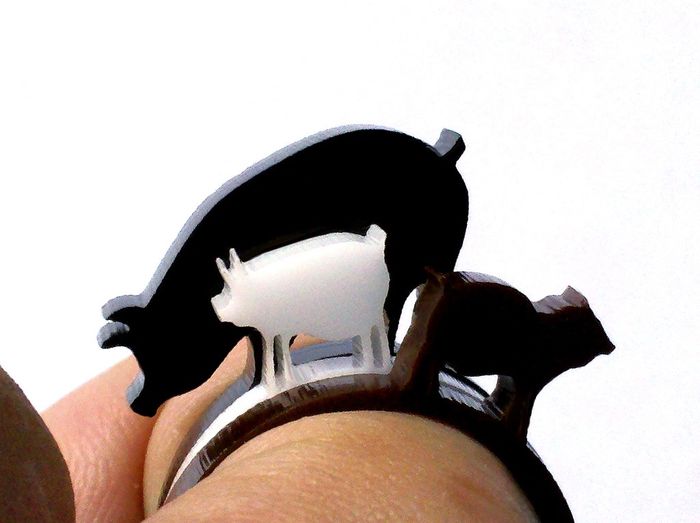 Get over there lickety split and see her wonderful work for yourselves...
Queen Marie
x