There is a lot of dying over fashion. People dying over shoes, dying over the new Ann D whatever, dying over this or that. Die, die, die.
And now even more death! I got an email from Dutch label DIED, about their shiny new baubbles. The collection of pieces is inspired by the designers' travels. Not death thankfully.
Sometimes jewellery which is inspired by travelling, since it's quite a common inspiration, can look haphazard and much like second-rate versions of the jewellery picked up at local markets, only much more expensive. Pleasingly DIED jewellery is more thoughtfully executed with no obvious references to markets in Marrakesh.
These look more like found treasures, loved and worn before by someone. Who maybe died.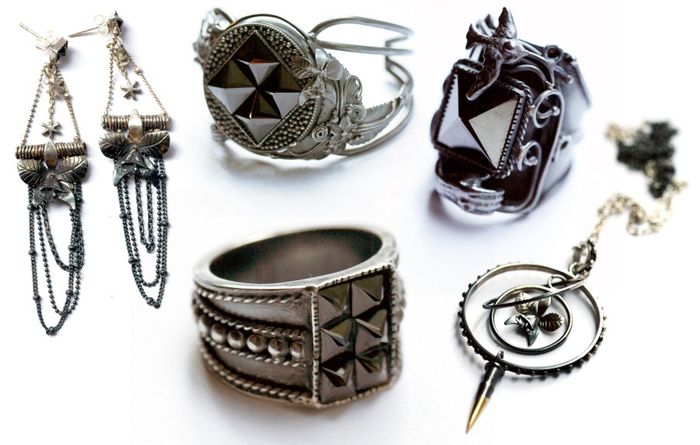 Queen Michelle