In the view of the dreadful disappointment at the Alexander Wang bag I wrote about last week, and having had to send it back because the photo didn't even closely resemble the actual colour of the bag, I consoled myself with a new biker jacket. Biker jackets never let me down.
I saw this patched Gestuz biker on ASOS and I had to have it. It's cream, black and washed-look grey is the perfect colour combination. With soft, light leather it's perfect for spring.
At the weekend I wore it with long sheer shirt from charity shop, Primark dress, Heavy Machine shoes, Necklush scarf and Retrosuperfuture sunglasses. The Heavy Machine shoes are absolutely perfect for when I want to dress in tones of black and peach/nude, which I do with increasing regularity.
On a side note, I love when the trees start to blossom and the petals blow around like snowflakes.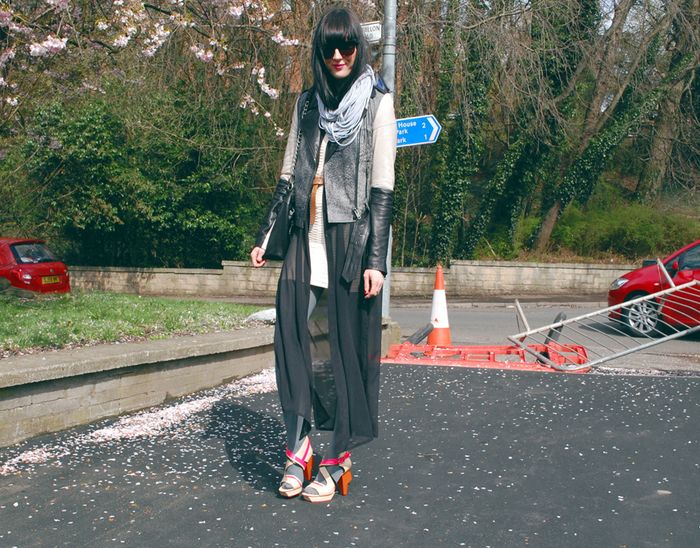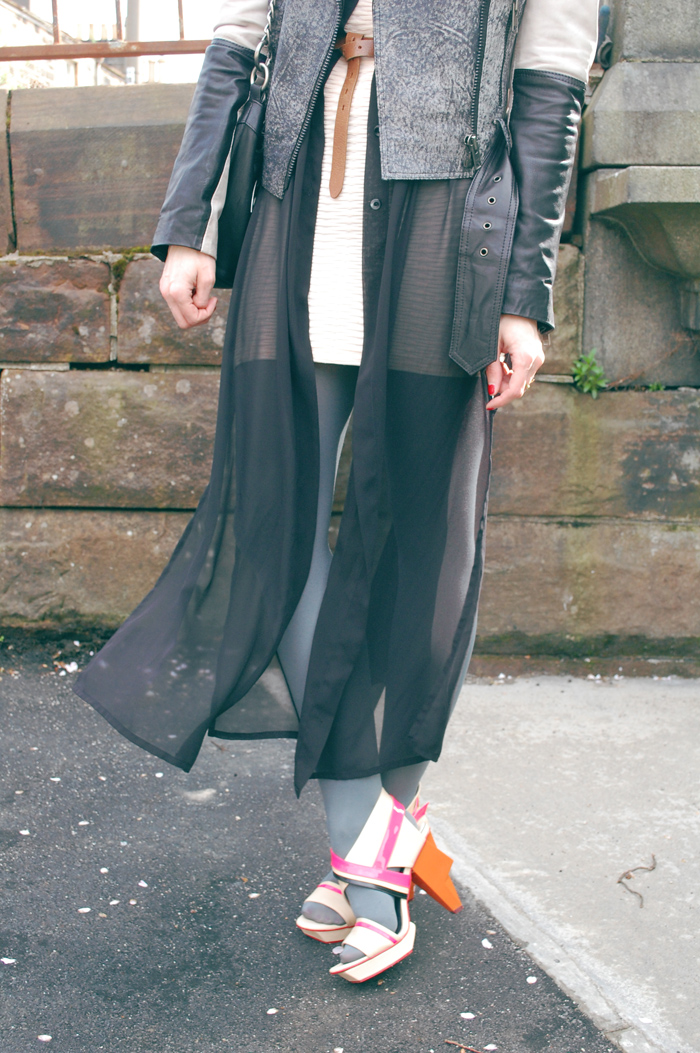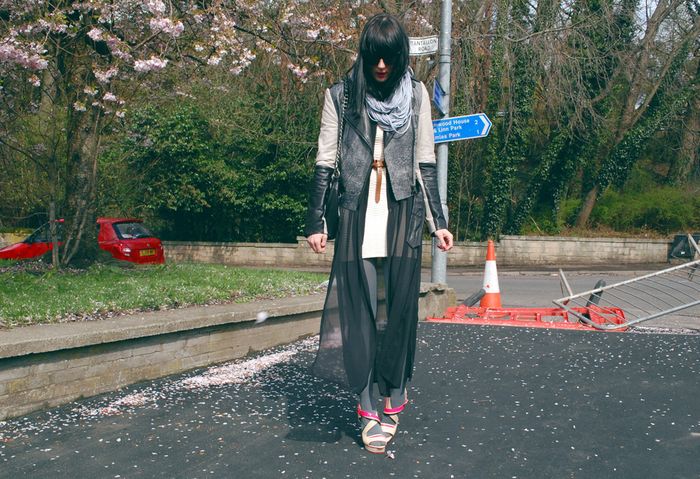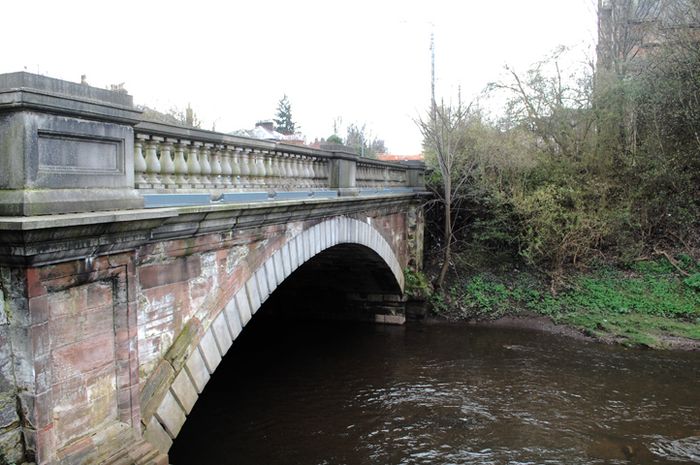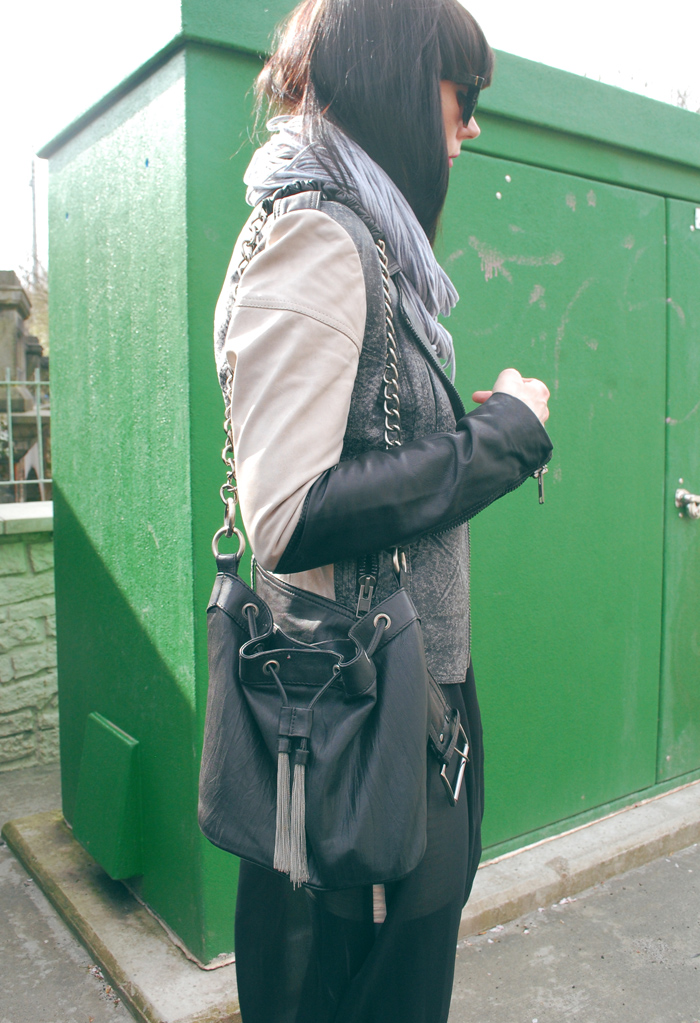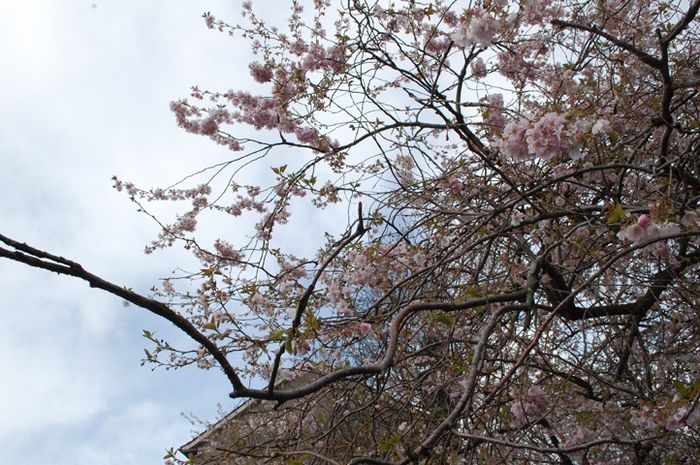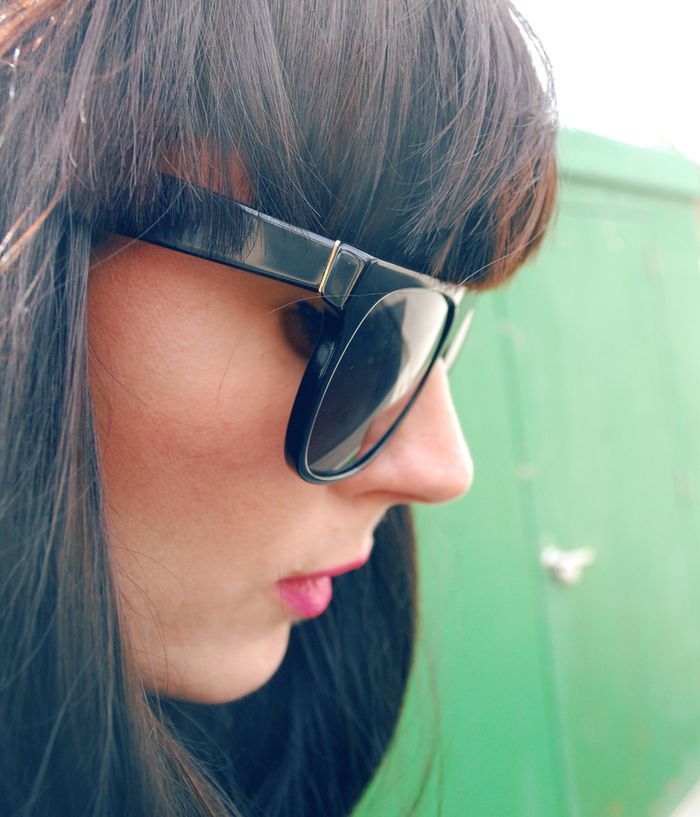 Queen Michelle