It's getting sunnier and sunnier outside and I feel more and more compelled to look out the lovely bright colours. Admittedly, there aren't many very bright colours in my wardrobe, but when I got sent some trousers from Borne by Elise Berger, a label I've featured on here before, to wear for LFW, it was a chance to load up on sunny shades and pretend it's summer.
I had a planned to wear these bright coral trousers with my Heavy Machine shoes, also a label I've featured, but sadly the shoes never arrived on time, and none of the shoes I had taken with me really went as well with the trousers, so they remained in my case. However, upon my return the shoes were sitting on my desk so I had to try the outfit that would have made the miserable London weather a little bit shinier for me.
I teamed them with a very old H+M jacket, Topshop crochet top and American Apparel t-shirt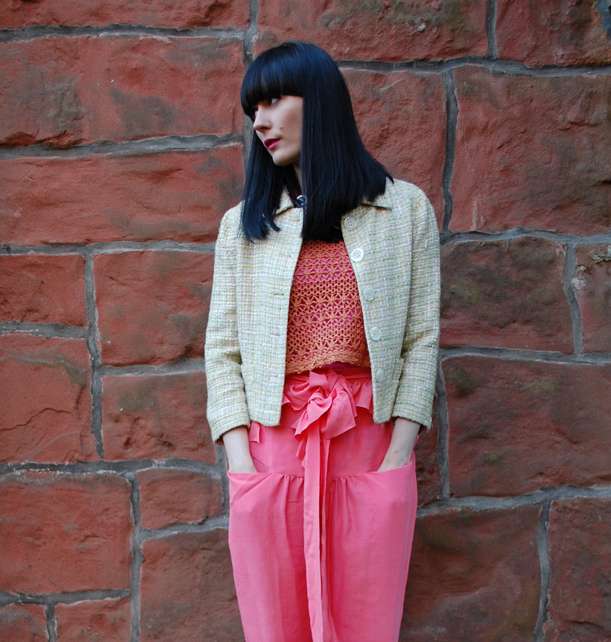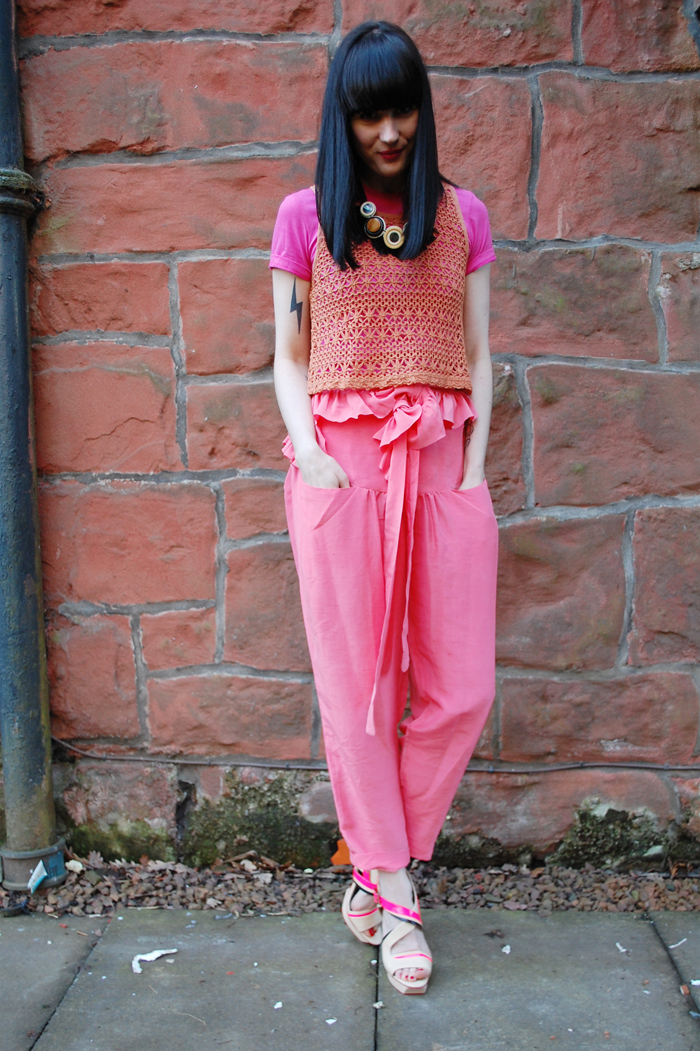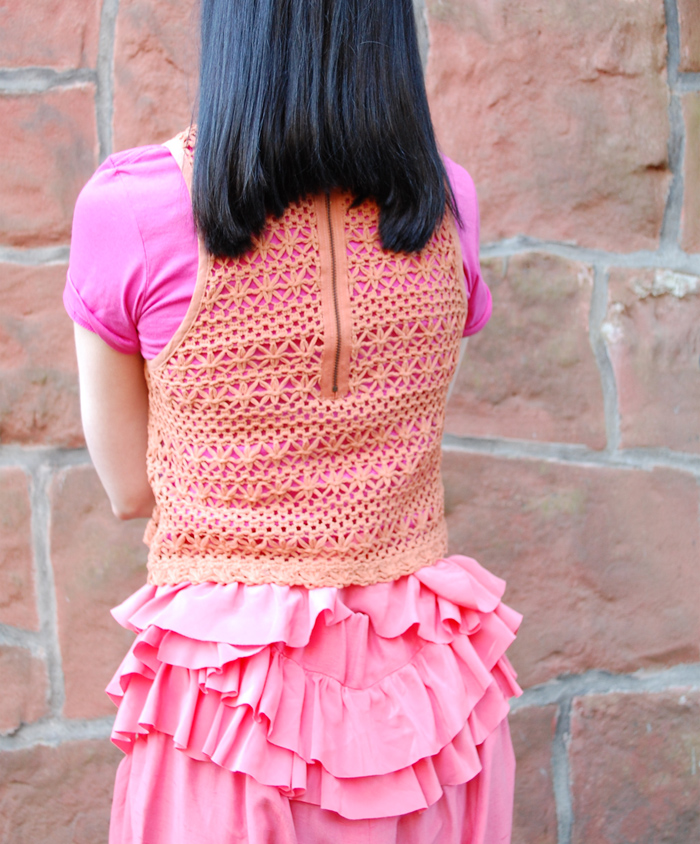 I love the bustle detailing at the back.
The Heavy Machine shoes are so comfortable and beautiful. The architectural heels are even more impressive in real life. The little flash of neon pink against the nude backdrop is perfect.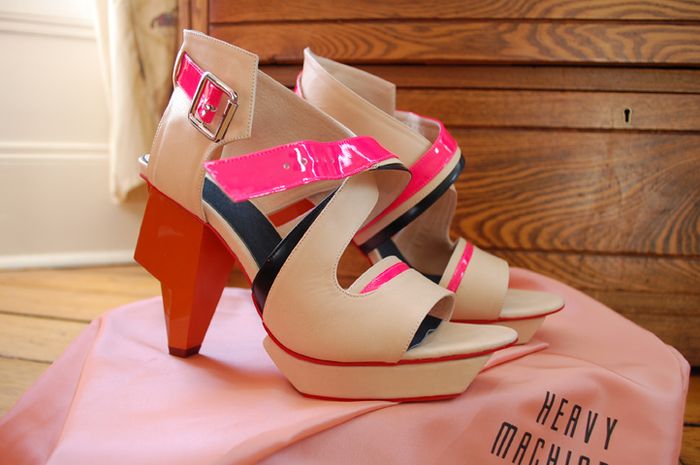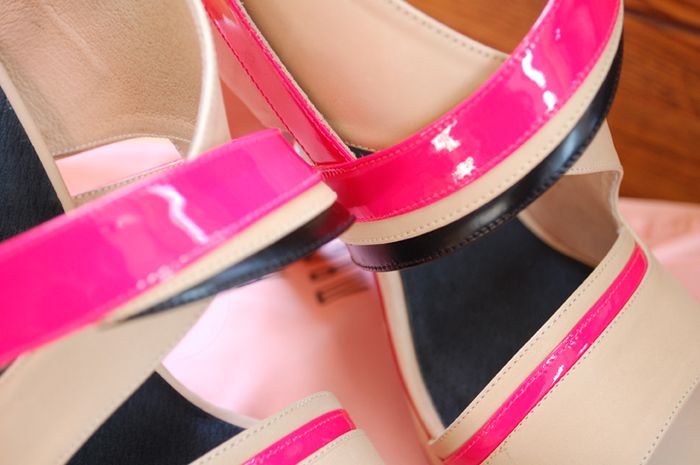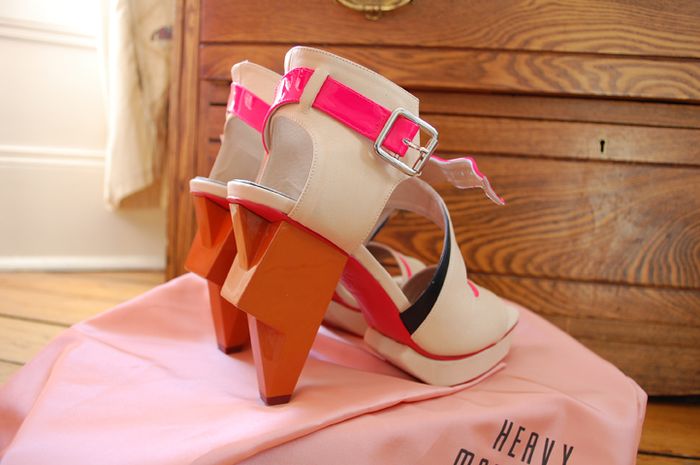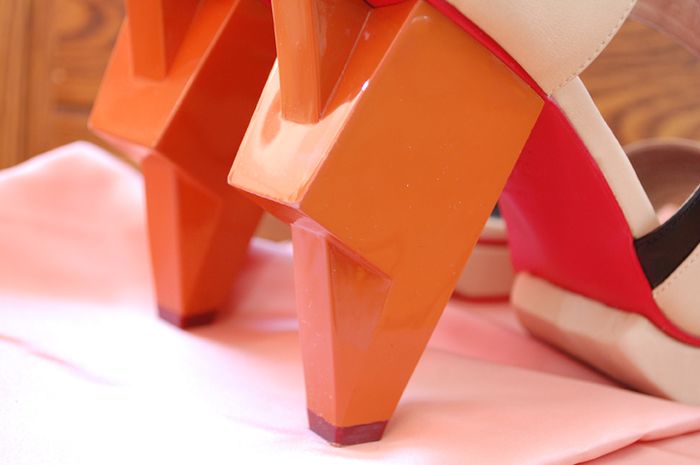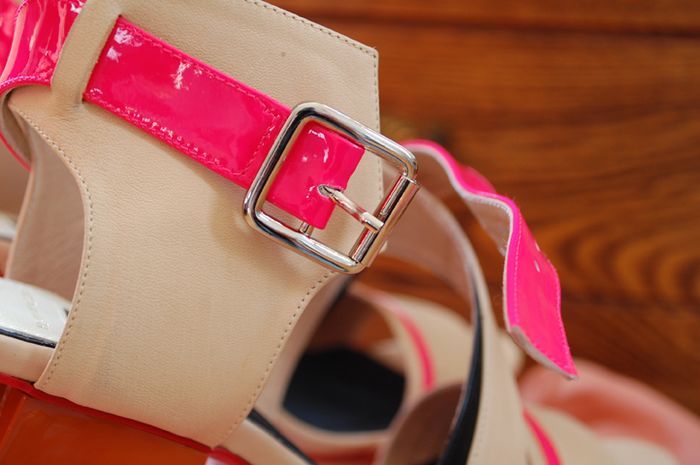 Queen Michelle