I am super sorry for severe lack of posts - my day has just run away with me! I am busily spending nights working out stuff to take to London and writing itineries to make sure we fit in as much as possible. It's a bit hectic to say the least. So realistically, posting is going to be a bit shonky. In London I shall be posting sporadically and tweeting like a maniac.
You have probably noticed my love of leather shows no sign of waning no matter how old I get. Infact, the older I get, the more I wear. By the time I'm 40 I should be well on my way to looking like Alvin Stardust. Not a good thing I'm assured.
However, I can't fight it. It's what I am. A sad old rock chick.
In view of my sad old rock chick status, I find myself extremely drawn to these Logan Neitzel leather pieces on NJAL.
I am terribly partial to a shoulder piece. Maybe because I spent my teenage years in the 80's watching Dynasty.

And a leather vest. A bit Leatherface but in a good way.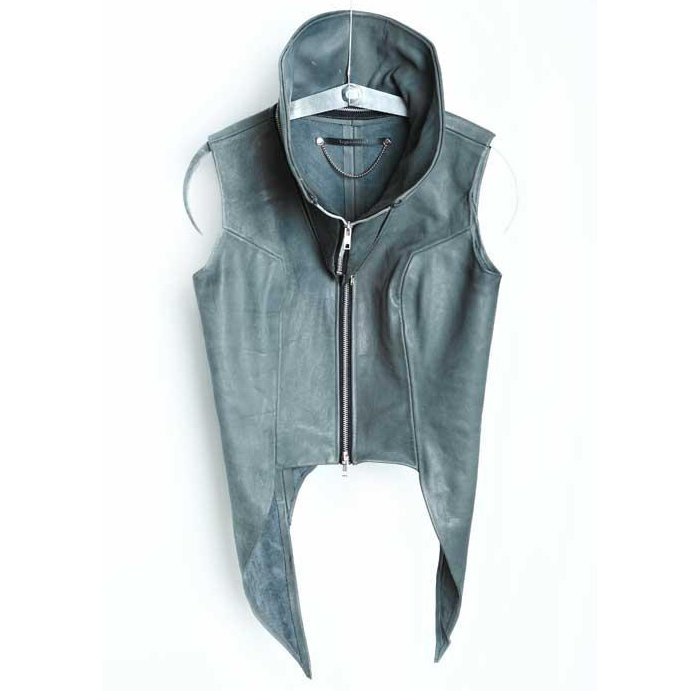 Queen Michelle