Some things that are just made for each other. Like star-crossed lovers, they are best when they are together.
Jelly and Ice cream
Vinyl and dance music
Black and lace
Lipstick and red
Mascara and black
One of my new favourite combinations is animal print jeans with lace socks and red suede creepers.
Happy happy happy! I stare at my feet all day long when I wear this combo.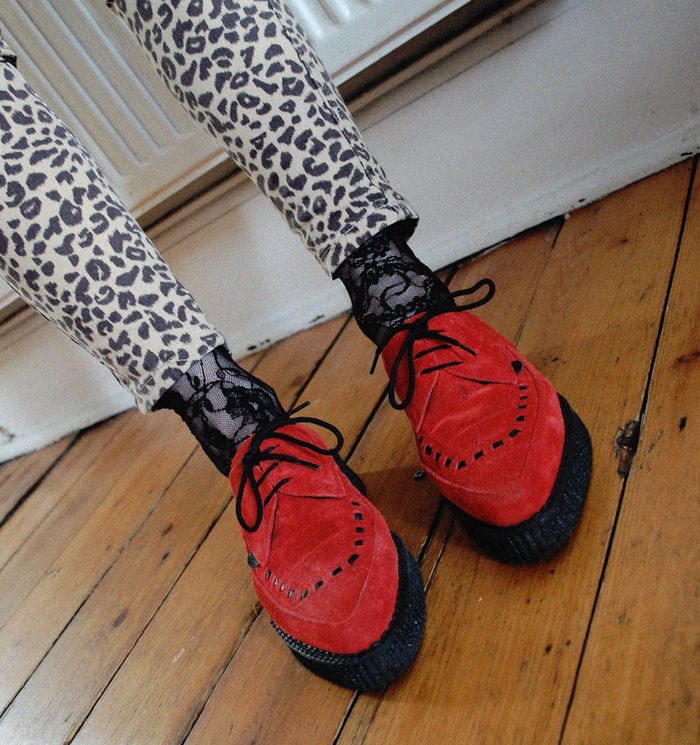 That is all.
Queen Michelle