As I said in my previous post, I often find myself wearing black simply because there are relatively few choices of colours in the kind of shapes and silhouettes I like to wear. I actually don't like black all that much, truth be told.
It was whilst, as odd as this sounds, watching Murder She Wrote that it really brought home to me how much I love colour. Jessica Fletcher often wore lovely fresh colours and I decided as a pensioner I will not resort to beige but will always wear cheery, light colour. Murder solving and general meddling may or may not be included in my old lady antics.
Solving murders in a coral cable knit. That's how it's done.
For the moment though I really need to get some cheer into my wardrobe.
It was with some surprise that DKNY's latest collection made me rather giddy with colour excitement. This is not a label I would have ever thought to look at and it was simply because I was sent access to their FTP site that nosiness got the better of me (I like snooping around FTP sites). I am now really glad I did look because the collection has sparked a lot of ideas about the kind of colour mixing I'd love to explore. Really bright clashes that remind me, somewhat apptly since we are just past the festive period, of wrapping paper.
There are lots of neutrals in the collection too of course, more in keeping with what you might expect from DKNY, and the embroidery anglais is also very, very lovely. I have a weakness for this feminine, pretty fabric. But it really is the brighter colour palette that make this a mouth watering collection, in my opinion.
The yellow trousers and magenta shirt combo, however, gets the biggest thumbs up from me. What a delicious pairing. I need some banana trousers in my life.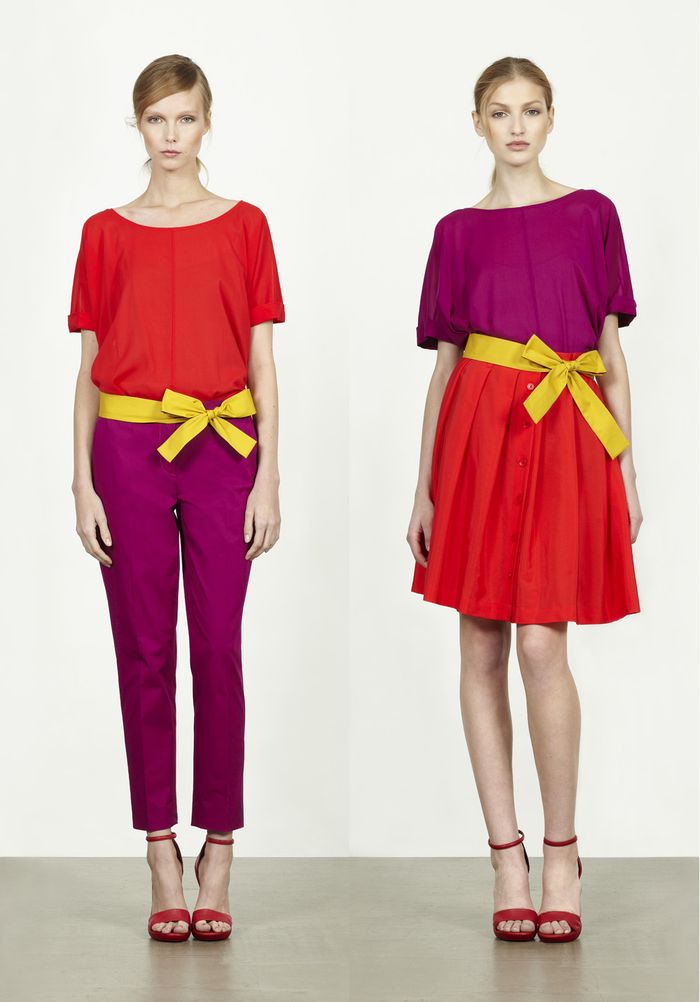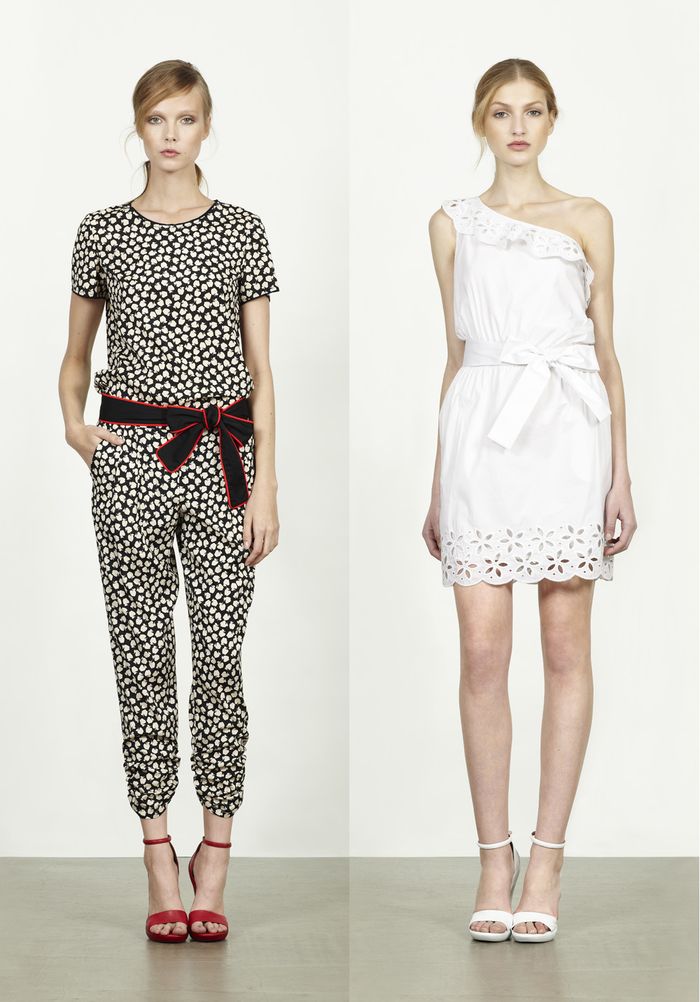 The only wee issue for me is the primness of the shapes, which I don't think I could carry off with any kind of conviction since I'm most certainly not at all prim.
Maybe I just need to get in touch with my inner Jessica Fletcher.
Queen Michelle